During the COVID-19 pandemic, many colleges and universities are proving adaptable, extending application deadlines and revising requirements to fit the new normal. With TOEFL and IELTS testing centres limited or suspended in certain countries, more schools than ever are accepting Duolingo's English Test as a way for international students to meet English language requirements.
This may mark a shift in the way English language skills are tested moving forward. While some institutions have accepted Duolingo in the past, the number of schools looking for alternatives to traditional assessment methods is rapidly growing. Here's what you need to know.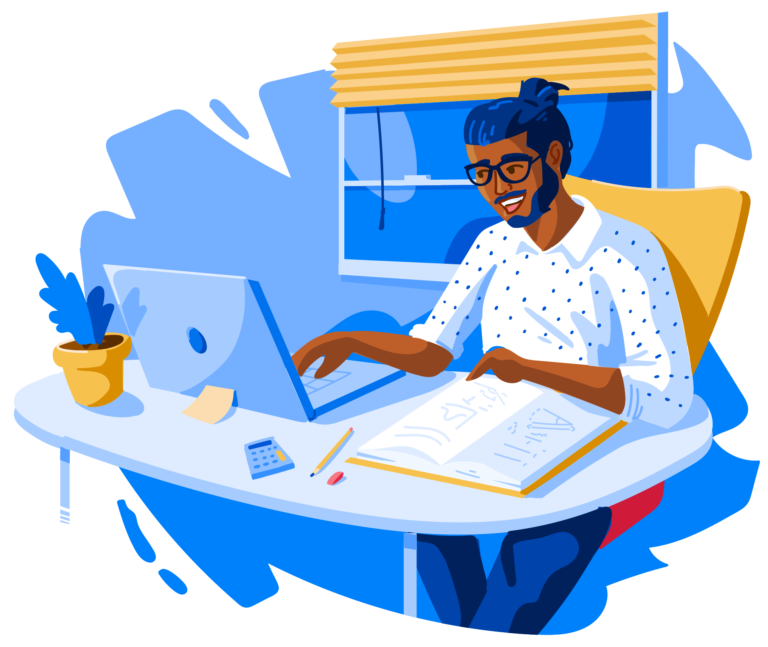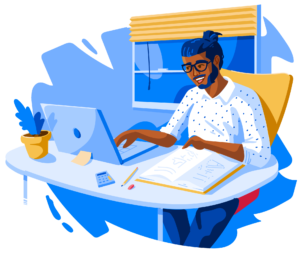 What Is the Duolingo English Test?
Duolingo launched in 2012 with a mission of making learning languages more accessible. The app gamifies skill-building using a methodology they say builds long-term retention. Their lessons are also adapted to the individual user's end goals. In essence, someone hoping to order at a foreign restaurant will have different needs than someone hoping to study in a different language.
In 2014, Duolingo launched its English skills test in hopes of providing an alternative to other language assessment exams, which can be timely and expensive for test-takers.
The Duolingo English exam can be taken at home from any computer that has a camera, microphone, speakers, and reliable internet. Like TOEFL and IELTS, it tests language skills in four areas:
Reading
Listening
Speaking
Writing
The test takes about 45 to 60 minutes to complete and costs US$49, which includes unlimited score reports for school admissions. Test-takers need a passport, driver's license, or other government-issued photo ID ready to prove their identity on camera.
Duolingo's English test is adaptive, which means that for each question answered correctly, the analysis becomes increasingly difficult. If a question is answered wrong, the following question is more straightforward. This adaptivity is what makes the exam so comprehensive.
Students are tested by differentiating real English words from fake ones, completing missing letters from a section of the text, describing an image, verbally answering questions or reading sentences, responding to written questions, and typing out statements they hear.
Duolingo even offers a "video interview" at the end of the exam, where test-takers can choose to speak on one of two topics. Similarly, they are presented with the opportunity to provide a writing sample on one of two topics. These sections are ungraded, but sent along with test scores to schools as an additional way to show off those English language skills!
After completing the exam, test-takers receive a verification email within 48 hours with a link to send to their schools. The test is scored on a scale of 10 to 160, which contextualizes skill levels, and can be approximately compared to correlating IELTS and TOEFL scores. Minimum Duolingo requirements vary by school.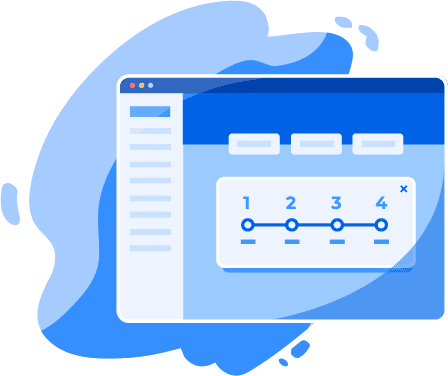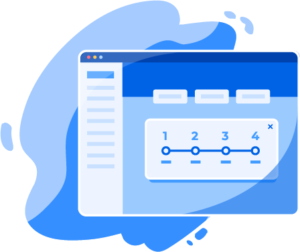 Authenticity and Security Concerns
Duolingo's unique format raises some red flags for academics who don't think the test can accurately reflect how English is applied in an academic setting. Duolingo has countered these concerns by conducting ongoing research into the efficacy of digital learning and assessment, claiming that the tasks found on the test require the same skills as those used to apply English in academic or professional settings.
The remote aspect of the test raises concerns for some institutions that are worried about a secure setting. They need to verify the test-taker is who they are supposed to be, or if they're getting any assistance.
This is one of the primary obstacles Duolingo had to overcome when building their English language test, and they've developed several solutions as a response. Each test taker's identification is required to be shown over video during the test. It is verified by comparing their government-issued photo ID with another photo of the person and the video of the test session.
Actual human proctors also review these tests before scores are released. Software is used to track eye movement and measure how they respond to prompts. This software indicates if a test-taker is using other devices, interacting with anyone off-screen, or looking elsewhere during the session. Students are given a series of guidelines they must follow. Users' screens are also locked, so they can't navigate away from the browser window until they're complete.
Other English language tests aren't immune to these same security concerns—despite taking place in secure settings, fraud is still an ongoing issue.
IELTS recently launched its own online test, IELTS Indicator, which has been created as a substitute for their testing centres while they are closed or operating in a limited capacity due to COVID-19 measures.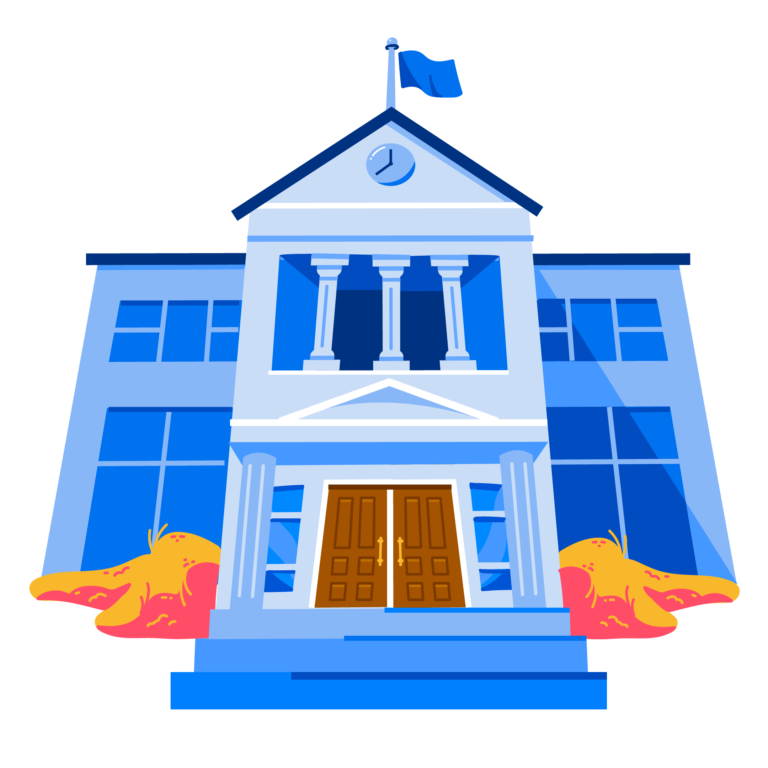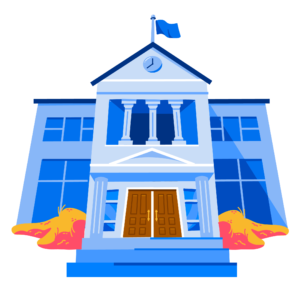 Why Duolingo Is a Good Option for Both Schools and Students
While many schools are still experimenting with Duolingo as a viable English assessment tool, some immediate benefits make the platform a good option for both schools and students.
Duolingo's English test was developed with affordability in mind. Students interested in studying abroad face many expenses, from tuition fees to immigration and travel costs. The Duolingo test costs US$49, while IELTS and TOEFL tests typically cost around US$200 or more.
One of Duolingo's key differentiators is its accessibility and flexibility. Traditional tests require students to travel to physical testing centres for specific time slots, which are limited. In some areas, test-takers may need to take overnight or other lengthy transportation to make their test, which is typically delivered over two days. Comparatively, students can take Duolingo's English test anytime and anywhere they have access to reliable internet and a computer that meets the requirements. The time commitment is also lower, taking 45 to 60 minutes compared to three hours for traditional tests.
Accepting Duolingo opens schools up to a full applicant pool, ensures rapid turnaround, and offers a holistic look at each prospective student via their proficiency score, video interview, and writing sample.
ApplyBoard Schools Accepting Duolingo English Test Scores
More universities and colleges than ever are accepting Duolingo English scores for admission requirements, including many ApplyBoard schools. Here are some to consider: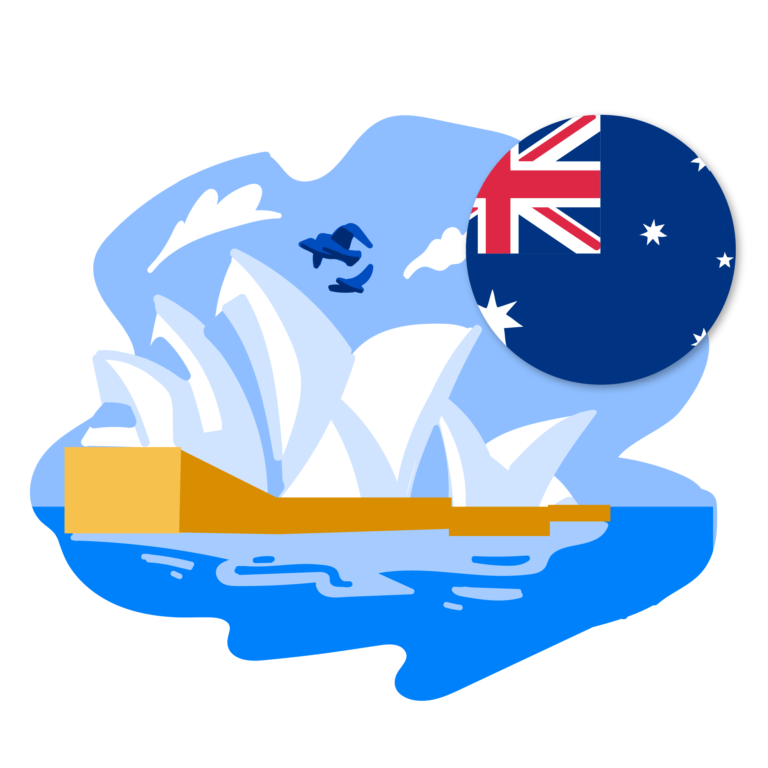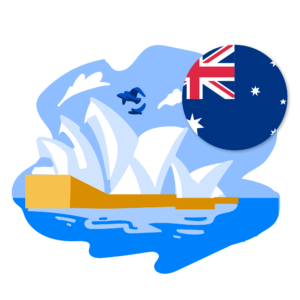 Australia

Canada

United Kingdom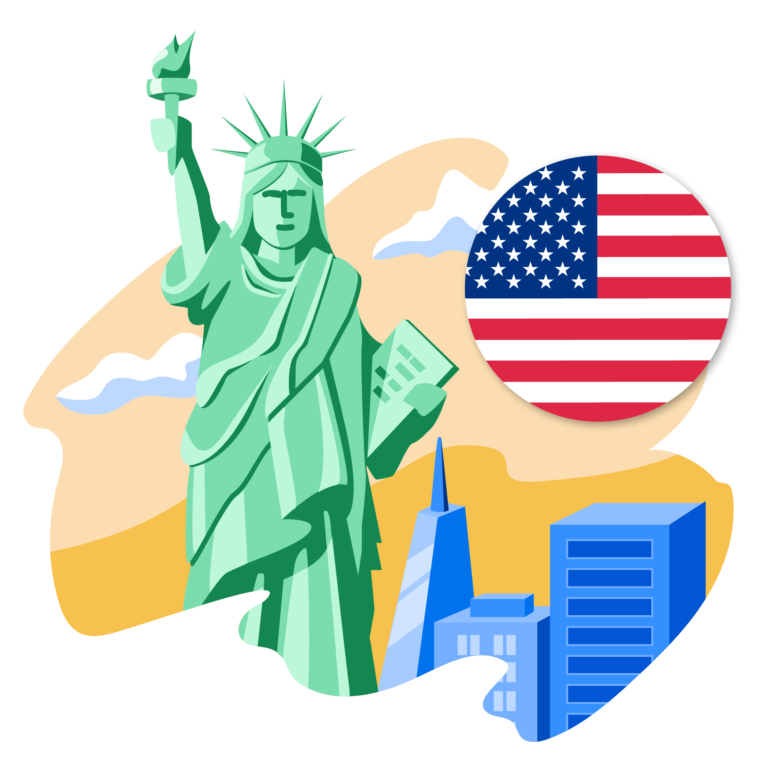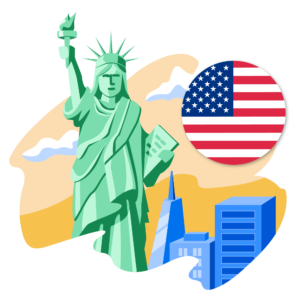 United States
Find more schools across Australia, Canada, the UK, and the US that accept Duolingo on the ApplyBoard Platform!
---