Home to the oldest universities in the English-speaking world, the UK is renowned for the quality of its education and research. The country attracts over 500,000 international students annually, and is among the top three countries students choose for international education around the world.
This may be enough to pique your interest, but choosing a study abroad destination is a complicated decision. Here's what international students need to know about studying in the UK:
What is the UK?
The United Kingdom or UK is a country west of Europe, made up of four nations: England, Scotland, Wales, and Northern Ireland. Each of the four UK nations have local governments that manage local affairs such as healthcare and other social services. A democratically-elected government oversees the UK's national and international affairs, including student visas and other education related regulations.
The UK's capital city is London, which is also the country's largest city and the capital city of England. The population of the UK is 67.7 million, and the country is highly multicultural, made up of people from many different cultural and religious backgrounds. In fact, nearly 15% of the residents identify themselves as an ethnic minority.
Why Study in the UK?
The UK has a longstanding reputation for academic excellence. Students have the opportunity to get a world-class education, access cutting-edge research, and learn from the brightest minds. Studying in the UK can help international students earn the knowledge and skills that employers want, while enjoying a high quality of life.
Get World-Renowned Education
One of the biggest reasons students choose to come to the UK is its world-renowned reputation for academic excellence. UK universities consistently rank amongst the best in the world, including three of the top 10 universities in the Times Higher Education World University Rankings 2019.
This high quality of education can be found across the country. Over 30 universities across the UK rank among the top 200 universities in the QS World University Rankings and ShanghaiRanking's Academic Ranking of World Universities.
Higher education institutions in the UK are regulated by the British government to maintain their globally recognized, high standard of education, and to ensure that students get the best teaching, support, and resources.
Access Cutting-Edge Research
The UK is at the forefront of innovative research and emerging technologies, giving students exposure to insights and experiences that are in high demand around the world. Students in the UK have the opportunity to collaborate on groundbreaking research, get their hands on the latest technology, and learn from brilliant thinkers.
Benefit From Short and Flexible Programs
Academic programs (referred to as "courses" in the UK) are generally shorter in the UK than many other countries. Students in the UK can usually earn a bachelor's degree after three years of full-time study, and complete a master's degree course in one year.
In contrast, it can take six to seven years to earn the same degrees in Canada and the USA. The shorter study duration helps to reduce overall tuition fees and accommodation costs, making the UK an attractive study option.
Live in a Great Place
The UK is one of the most desirable places to live in the world with its high quality of education, healthcare, transportation, infrastructure, and government services. The country performs above average in most measures for the Organization for Economic Co-operation and Development's (OECD) Better Life Index. These include health status, jobs and earnings, income and wealth, education and skills, and overall well-being.
The UK is known for its history, architecture, stunning scenery, and culture. The country is also a great jumping off point to easily explore Europe. No matter where you study, you'll get to experience an authentic piece of life in the UK.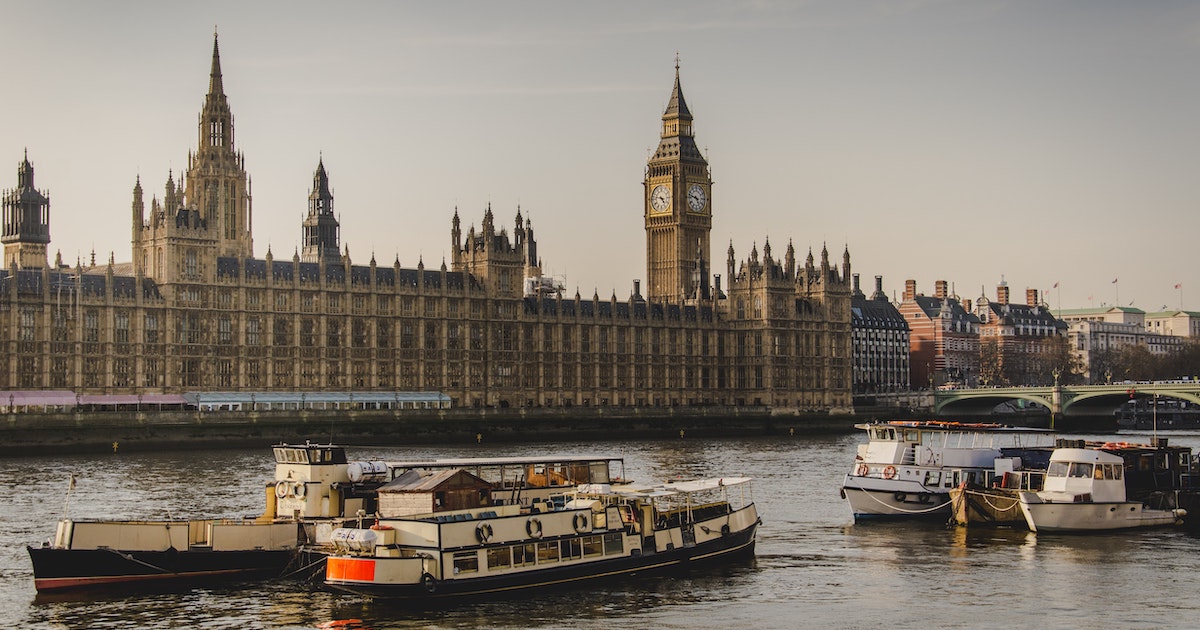 How Does the UK's Education System Work?
The UK education system is divided into primary education (up to Year 6), secondary education (Year 7-11), pre-university or further education (Year 12-13), and higher education (undergraduate and postgraduate studies).
Early, Primary, and Secondary Education
For early, primary, and secondary education, the UK offers two schooling options: state schools and independent schools. Over 90% of British students study at state schools, which are governed and funded by the UK Department of Education, and are free to attend. These schools don't accept international students, except for dependent children accompanying an adult international student.
International students interested in attending early, primary, or secondary school in the UK can look at independent schools, which are funded by student fees. While these schools aren't administered by the government, they are still held to the government's schooling standards.
Further Education
After completing secondary school at age 16, British students go on to attend a Further Education (FE) college for two years, referred to as Year 12 and Year 13 of their education journey. At this point, students can choose to attain academic qualifications required for admission into a university, or pursue vocational qualifications to go directly into the workforce.
Further Education is equivalent to the final years of secondary school in the US, Canada, and many other parts of the world. Further Education colleges may be large and comprehensive institutions with many study options, or specialized in certain areas of the study, such as visual and performing arts colleges, and agricultural colleges.
Higher Education
Higher Education refers to degree education, including undergraduate and postgraduate studies. Bachelor's degrees are typically awarded after three years of full-time study in the UK, except in Scotland, where it will take four years, or if the student adds a year of work experience in between their study terms, referred to as a sandwich year.
Professional degrees, such as medicine, veterinary, and architecture degrees, require five years of study. Students can earn a master's degree in one year, while a doctorate is typically completed in three to five years.
Higher Education is typically offered by universities, though some Further Education colleges and institutes also award degrees and foundation degrees (a two-year degree) in partnership with a recognized body.
Qualifications
With over 50,000 courses to choose from, international students have a lot of study options in the UK. The government has established eight levels of qualifications for these options based on difficulty level.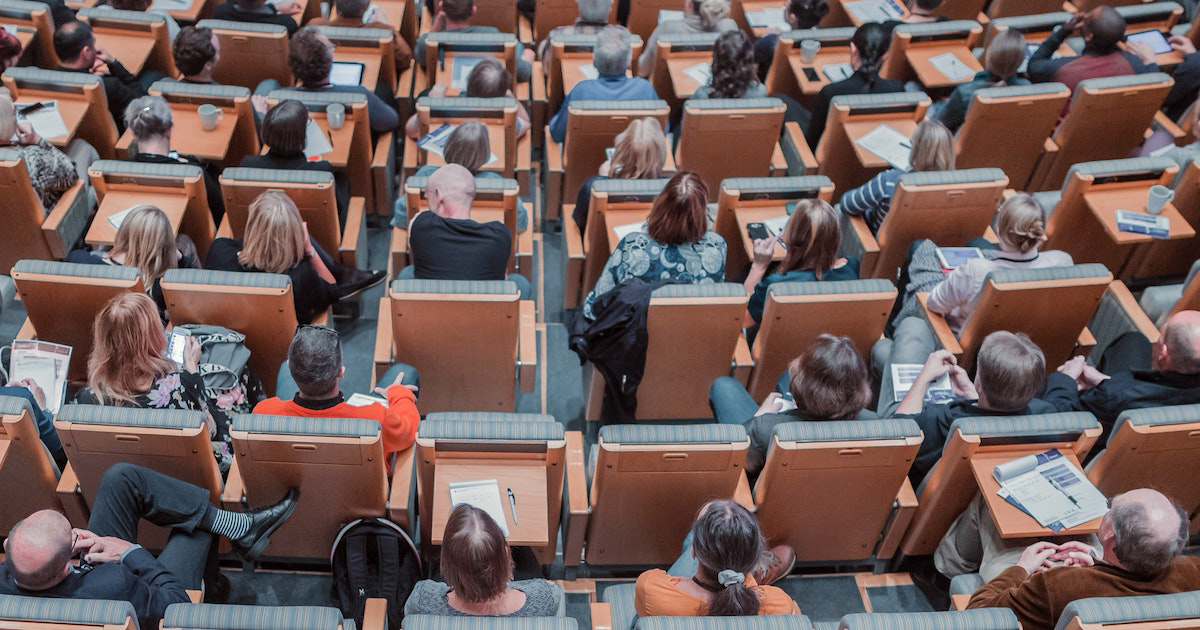 Does the UK Offer Foundation Programs?
International students interested in studying in the UK can take a preparatory course, known as a foundation studies or pathway program, to gain the academic or English language skills they need for admission to higher education courses. Foundation courses help students transition into their degree course, and are offered by British universities and colleges, as well as private study centers with university partnerships.
Foundation courses available to international students include:
English language programs for students looking to strengthen their English skills
Academic pathway programs for students who need to gain specific academic skills and subject-specific knowledge before entering their desired degree course
International foundation years, which bridge the gap between the UK's 13-year education system and the 12-year system found in many other countries
International Year One, an intensive, 2-3 term program equivalent to the first year of an undergraduate degree. This option is intended for international students who show academic potential but don't meet the requirements for direct entry into a degree program.
Any of these foundation programs are also a great way for international students to get exposure to the British culture before starting their degrees, helping them settle into life in the UK more easily.
Do International Students Need a Visa to Study in the UK?
International students do need a visa to study in the UK. Students over the age of 16 need the General Student Visa (Tier 4), while younger students need the Children Student Visa (Tier 4).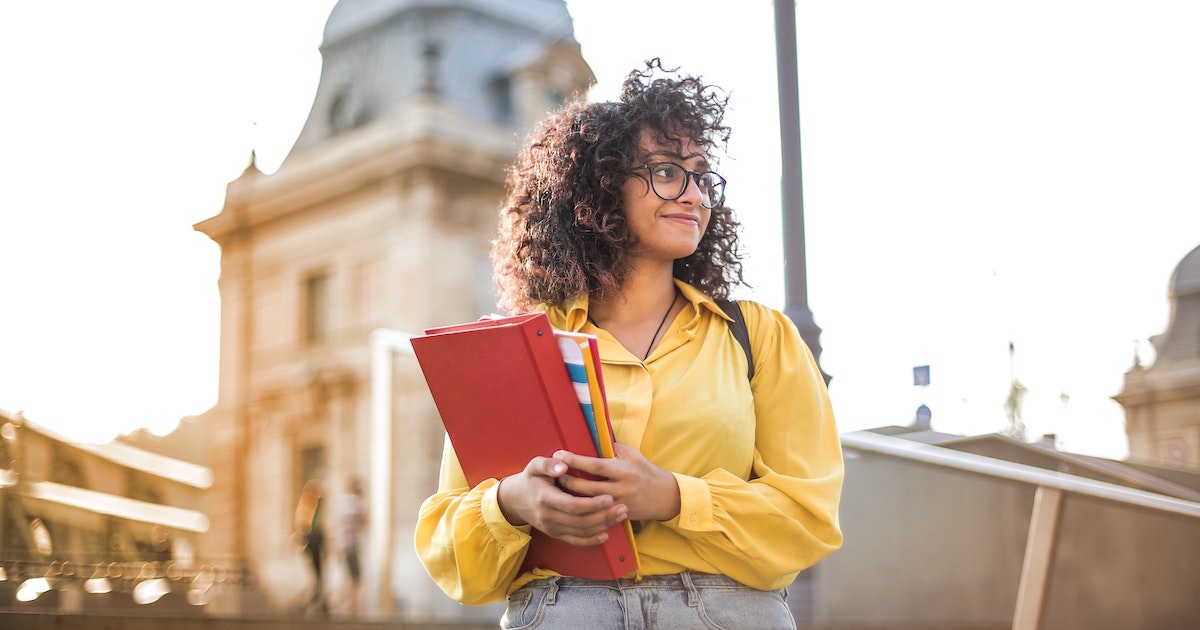 What's the Cost of Living in the UK?
Studying in the UK can be expensive. By being aware of potential tuition and living expenses, international students can prepare their budgets and ensure they have the means to study in-country.
Tuition Fees
The cost of studying in the UK varies by institution, level of study, and type of course. Science and engineering degree courses are generally more expensive than humanities, social science, and other arts courses. According to the Reddin Survey of University Tuition Fees, international undergraduate tuition fees can range from £10,000 to £38,000, or more for medical degrees.
Living Expenses
International students also have to account for housing, food, transportation, and other day-to-day living expenses. Costs are generally higher in bigger cities, and vary depending on your lifestyle, choice of housing, and spending habits.
London, in particular, has the highest cost of living in the UK. Students need to demonstrate higher financial capacity if they'll be studying in England.
Housing Costs
Cost of accommodation varies depending on the type of housing an international student chooses. Many students choose to live at their university's residence halls during their first year to ease their transition into a new environment before moving into private accommodations off-campus in the following years. On-campus residences include shared and private bedrooms, though private bedrooms are more common at the UK universities.
When living in residence halls, students can choose between self-catered and catered residences. Self-catered halls include a kitchen shared by 10-15 students, where students can prepare their meals. Catered halls include a cafeteria where students can get their meals, and the cost of food is included in the rental price.
Residence halls range from £300-£700 per month, and higher in London. A one bedroom flat in London will generally cost approximately £1,200-£2,200 per month depending on where it's located, while a one bedroom flat outside of London is £600-£700 per month. Homestays are another great option for international students, and generally cost about £600-£800 per month.
Other Living Expenses
International students should also budget for expenses like groceries, utilities (if living off-campus), a phone, textbooks and supplies, laundry, transportation, and entertainment.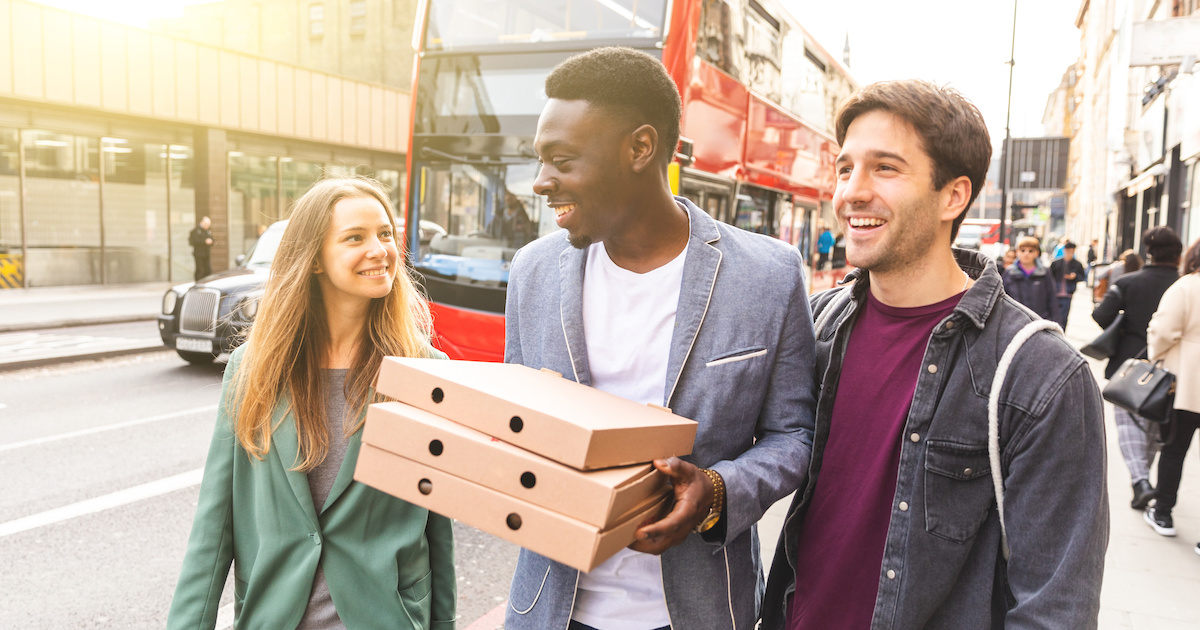 What's It Like Living in the UK?
Like any other country, the UK has its own set of customs, culture, and way of doing things. These may differ from your home country and require some getting used to.
UK Culture
The UK's diversity makes it a cultural hub, and the country holds its own rich history. Wherever you study, you won't struggle to find museums, galleries, restaurants, and parks to visit.
A central part of social life at universities is societies – clubs and teams run by the student union. Joining these is a great way to meet other students and immerse yourself in life on campus. Off campus, international students may find themselves heading to the local pub for a drink with friends, or taking in some local music.
British humor can be dry and sarcastic, so be prepared to read between the lines when you're getting to know someone. Don't worry – if you're comfortable joking about yourself, you'll make friends in no time.
Manners are generally very important to British people, so arrive on time for any meetings. You may be expected to say "sorry" not just when apologizing, but as a way to ask someone a question or say "excuse me". You'll also see residents lining up in "queues", so make sure to wait your turn or you may get some grumpy stares.
Food
Tea is an essential part of UK life. English breakfast tea is the most popular, followed closely by Earl Grey. Afternoon tea, sometimes complete with pastries and tiny sandwiches, is an age-old tradition.
For food, you can expect to try a few UK classics during your time at school. A full English breakfast is a staple on the weekends, often including bacon, sausages, eggs, toast, mushrooms, beans, tomatoes, and tea or coffee. A Sunday roast is another traditional meal that includes roast meat, potatoes, vegetables, and Yorkshire pudding. Other quintessential British dishes include fish and chips, haggis, and savory pies.
Weather
The UK is known for its mild, wet weather. The temperatures are rarely extreme, but do vary with the seasons. You can expect temperatures around 2°C-8°C in the winter with minimal snowfall, to 16°C-24°C in the summer.
Because of these changes, it's important to pack a diverse wardrobe, and be prepared for rain! People in the UK love to talk about the weather, so you will always have something to talk about.
Healthcare
International students are required to pay an immigration health surcharge as part of their visa application fee. By paying this, students are able to access medical care through the UK's healthcare system at no additional cost, just like a permanent UK resident. This includes general medical care but may not cover medicine or dental and optical treatment.
Transportation
The UK has a robust public transportation system, with reliable, affordable public bus networks. You can find urban rail networks in major cities like Belfast, Edinburgh, and London. London is also home to the famous Underground, otherwise known as "the Tube", their below-ground subway system.
The UK also has a large network of roads and highways, making long distance travel by car possible between most places. Driving occurs on the left side of the road, and the majority of vehicles have steering wheels on the right side. Automatic transmission is also far more common than manual (stick-shift) transmission.
All cities and towns have one or more companies that offer taxi service, but taxis can get quite expensive. Taxi and ridesharing services like Uber are popular options and available in many parts of the UK.
---
The UK is world-renowned for its arts, culture, and brilliant minds. Studying in the UK gives international students access to some of the top education in the world, and an unforgettable experience.
For more insight on life in the UK, watch UK Partner Relationships Manager, Inji Maher, share five things you need to know:
---