The United Kingdom pairs a long history of academic excellence with cutting-edge research facilities. Postgraduate students work alongside dedicated professors and colleagues from around the world at some of the most respected educational institutions operating today.
Before you start working on applications, refer to your target course's pages on the ApplyBoard Platform for current information. Let's ensure that your international study journey begins smoothly. Follow the steps we share below to make sure that you have enough time to submit your application, and that it includes everything needed to make you a strong contender!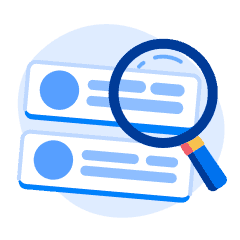 Start Early
A popular English expression is 'the early bird gets the worm,' and this saying applies to studying abroad, too. Students who start the postgraduate application process early are more likely to get into their target course.
Most postgraduate courses begin in September and October, and have application deadlines in June or July. However, application periods may open as early as March, and courses can fill up quickly. We recommend that students apply as close to the start of the intake window as possible. 
At the postgraduate level of study in the UK, proof of finance is a required part of application. So, if you need to apply for funding from organizations in your home country to pay for tuition, add three to four months to your overall application timeline. Many international students should start working on their study abroad application process in November of the year before they plan to begin their studies.
Considering other destinations? Look at postgraduate study in Canada.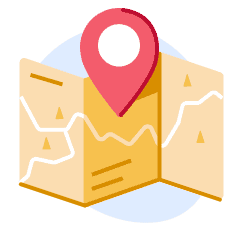 Finding the Right Fit
At the postgraduate level, it's more important than ever that the course you choose is a match for your skills and goals. Research specific university requirements, and set goals you'd like to achieve through postgraduate study before making your final list of target courses. Throughout the application process, people will ask you about your study goals, so it's good to have them in mind. As you look at courses, note that some institutions allow international students to choose a second course 'in reserve,' in case they're not selected for their first-choice option, or it's not available.
Course and university rankings are important to consider as students look into studying abroad, but those shouldn't be the only factors. 
Other factors to consider:
Course structure

Your desired area of interest or research topic 

Campus and research environments

The university's location in-country (In a big city? In a small community? Hot or cold climate?) 
By starting the application process early, students have time to consider how choosing different courses could impact their overall academic goals and future employment. 
Also, being able to communicate why you're interested in the university and course that you've applied for is important. As part of the application, students will be asked for a statement of purpose or research intent document. Statements that show how the student's academic history and interests clearly align with the course, and tie in any applicable work history, are sure to stand out. The university's admissions team might require an interview, where interest and skills-based questions are often asked.
Present yourself well with a strong Statement of Purpose. Learn how with this blog!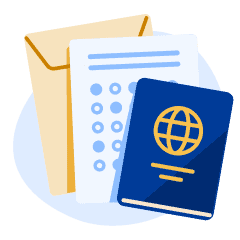 Writing Applications
Specific requirements may vary between universities, and some postgraduate courses require extra documentation ranging from a research proposal to a portfolio of past work. However, there are some common requirements for applying to study in the UK across almost all applications.
Most Applications Require:
An official bachelor's degree transcript with a minimum GPA. 

UK institutions may prioritize Honours degree-holding applicants.

Proof of language proficiency (TOEFL,

IELTS

, or the Pearson Test of English). 

A statement of purpose and a resume.

Proof of financial support.

Authorization form.

A copy of your passport.

Immigration history questions.
Some Applications Require:
Standardized test scores, like the

Graduate

Management Admission Test

(GMAT) for business school.

1 or 2 reference letters from professors or employers.

A research proposal (for PhD students).

Portfolio, if required. Most commonly required for art and design-related courses.
That said, every institution's requirements vary, so read the course page carefully before assembling your application. 
Tip: When possible, submit your application documents in PDF format. This will help ensure that documents are legible across all platforms.
Two of the most common reasons applications are rejected are:
The application is incomplete.

Documents are filled out incorrectly. 
Your study abroad goals are important, so give yourself enough time to make sure nothing is missing. Ideally, have one or two other people read your finished application before you apply, to see if it's clearly written and complete. If you're working with a recruitment partner, you can ask them to look at your application, too! 
Ready to start applying? Some UK universities to consider: De Montfort University, Edinburgh Napier University, University of Hertfordshire, University of the West of England, University of Bradford, Ravensbourne University, University South Wales, and University of Chester.
---