Curious about studying abroad as a postgraduate international student in Canada? Canadian postgraduate programs attract a driven and diverse cohort of students, and the country is home to some of the world's most respected academic institutions. 
As you consider schools, you'll find that each country has its own application process and requirements for international students. Before assembling your applications, refer to the related program pages on the ApplyBoard Platform for up-to-date information. 
Keeping your options open? Learn about applying to institutions in the United States.

Create Your Academic Roadmap
Consider starting your research as early as 24 months before your desired program's start date. A good way to begin is to contact folks you know who have worked or studied in Canada. Learn about their experiences, and ask them what they wish they knew before arriving. 
With 20 months to go, continue researching and/or work with your recruitment partner to create a list of top programs. Understanding specific program requirements can help you learn which tests you should take. These tests include postgraduate standardized tests and English language proficiency tests like TOEFL and IELTS. 
However, if you plan to study where French is the language of instruction, you must take a French language proficiency test instead! Test d'Evaluation du Français (TEF) and Test de Connaissance du Français (TCF) are two of the most popular options.
Understanding Postgraduate Standardized Tests 
Graduate Records Examinations (GRE)
The GRE is a standardized test that measures a student's readiness for postgraduate study. There are two kinds of GRE: a General Test and a Subject Test. 
The GRE General Test is available as a paper-based or an at-home, computer-based test. It assesses an applicant's: 
Verbal reasoning

Quantitative reasoning

Analytical writing skills 
The test is adaptive, which means that how you score in early sections will impact how easy or hard later sections are.
GRE Subject Tests are intended for students with an extensive background or undergraduate major in a specific discipline. Taking a GRE Subject Test can help you highlight your subject knowledge and stand out. GRE Subject Tests are written on paper, and are available for: 
Chemistry

Physics

Math

Psychology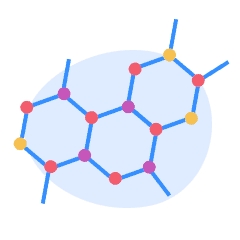 Graduate Management Admission Test (GMAT) 
The GMAT is a standardized test for MBA applicants. Some business schools also accept GRE scores, but if you're considering a future as a consultant, or in management or logistics, the GMAT may be a better match.
Before you write the GMAT, understand that you'll be given two minutes at the end of the test to accept or cancel your score, so go into the test with a target minimum score, and know whether your target schools would like to see only your best score or scores from all of your attempts.
To better understand each test's timing and style, there are online practice tests for the GRE and GMAT. Both tests may be re-taken, but each attempt requires a payment of the exam fee—so take advantage of free practice tests, and don't treat the test day like practice. Whether you choose the GRE or GMAT, take the admissions test 15 to 18 months before your chosen university or college's intake date. An early sitting makes it easier to retake tests if needed.
Assembling Application Materials
With 12 to 13 months to go, start assembling your applications, and drafting your statements of interest or personal statements. These statements are your way to highlight your research topic, how your education has prepared you for success in this program, and why you've chosen this program.
Also, start assembling a resume and a portfolio of work, if you're applying to a program that requires one. Portfolios may be requested by programs including art, architecture, or design. 
To obtain certified copies of academic transcripts, reach out to the school where you completed your undergrad. Processing times can vary, so it's best to request these as soon as possible.
Lastly, contact past professors or employers to request a reference letter. Ask for references from people who will give you a strong, personalized reference, as a general letter can hurt your chances of being accepted. Let references know which schools you're applying to, the deadlines, and what's required of them, so they can write the best letter possible.

Submitting Applications
Once your application materials are ready, start applying. We recommend starting this process nine to 10 months before you'd like to begin your studies. This allows enough time to apply for immigration documents. In fact, to apply for your Canadian study permit, you'll need a Letter of Acceptance, which can take up to two months after the academic application deadline to be issued. Learn when each program's application deadlines are, and which intake sessions align with your target programs. Many programs start exclusively in September.
Canadian intake sessions are in:
Fall:

Application deadlines are between January and March. The semester starts in September.

Summer:

Application deadlines range between January and March, with the semester starting in May.

Winter:

Application deadlines range between September and November. The semester starts in January.
Some institutions have rolling intake sessions. This means classes start every couple of months, not just in January, May, and September as mentioned above. Other schools offer rolling admission, where incoming applications are processed as they are received, and programs close once filled.
Common application requirements include:
An official bachelor's degree transcript with a minimum GPA for postgraduate degree programs

OR

diploma transcript for a postgraduate diploma or certificate program.

Proof of language proficiency: TOEFL or IELTS for English; TEF or TCF for French.

Standardized test scores:

Graduate Record Examination

(GRE);

Graduate

Management Admission Test

(GMAT).

An educational credential assessment establishing the equivalency of coursework completed outside of the US or Canada. This may be completed through an

AICE and NACES member organization like

WES

or

ECE

.

A personal statement or statement of interest.

A resume outlining the

student's academic and professional background.

Letters of recommendation.

Portfolio, if required.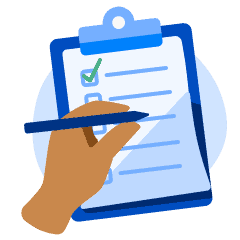 School Responses and Student Visas
With four to five months to go, you should be hearing back from the institutions you applied to. Now, work independently or with a recruitment partner to make your program selection, accept and return the offer, and pay a deposit if required. 
Study permits can take a while to process, so get started early. As part of the application, applicants create a study plan that outlines how their studies will impact their future career. The study plan questions ask whether there are similar academic opportunities in your home country, and how studying in Canada aligns with your academic plan. This requires research, so it's a good document to set aside time for.
Ready to write your Canadian study plan? Preview some common questions and tips.

Moving Forward
Once your offer is returned, plan for your daily life! Set up your travel, find housing, and learn about health insurance options. Also, look into what makes the place special: try Nanaimo bars on Canada's west coast, or lobster rolls in the east. Engaging with the community can help a new place feel like home.
A month or so before classes begin, submit your arrival and immunization details to any necessary parties. Soon, you'll be an international student in Canada. Bon voyage!
Ready to go? Some Canadian schools to consider: University of Prince Edward Island, Montreal College of Information Technology, University of Manitoba, University of Regina, Acadia University, King's University College, St. Clair College, and Centennial College.
---