The United Kingdom (UK) is home to some of the world's oldest universities, as well as a vibrant and innovative food scene. An exciting culinary journey awaits anyone who decides to pursue post-secondary education in the UK, and we want to take a moment to share some traditional UK dishes beyond the standard fish and chips that no study abroad experience is complete without trying.
Here are five incredible dishes to whet your appetite for studying in the UK!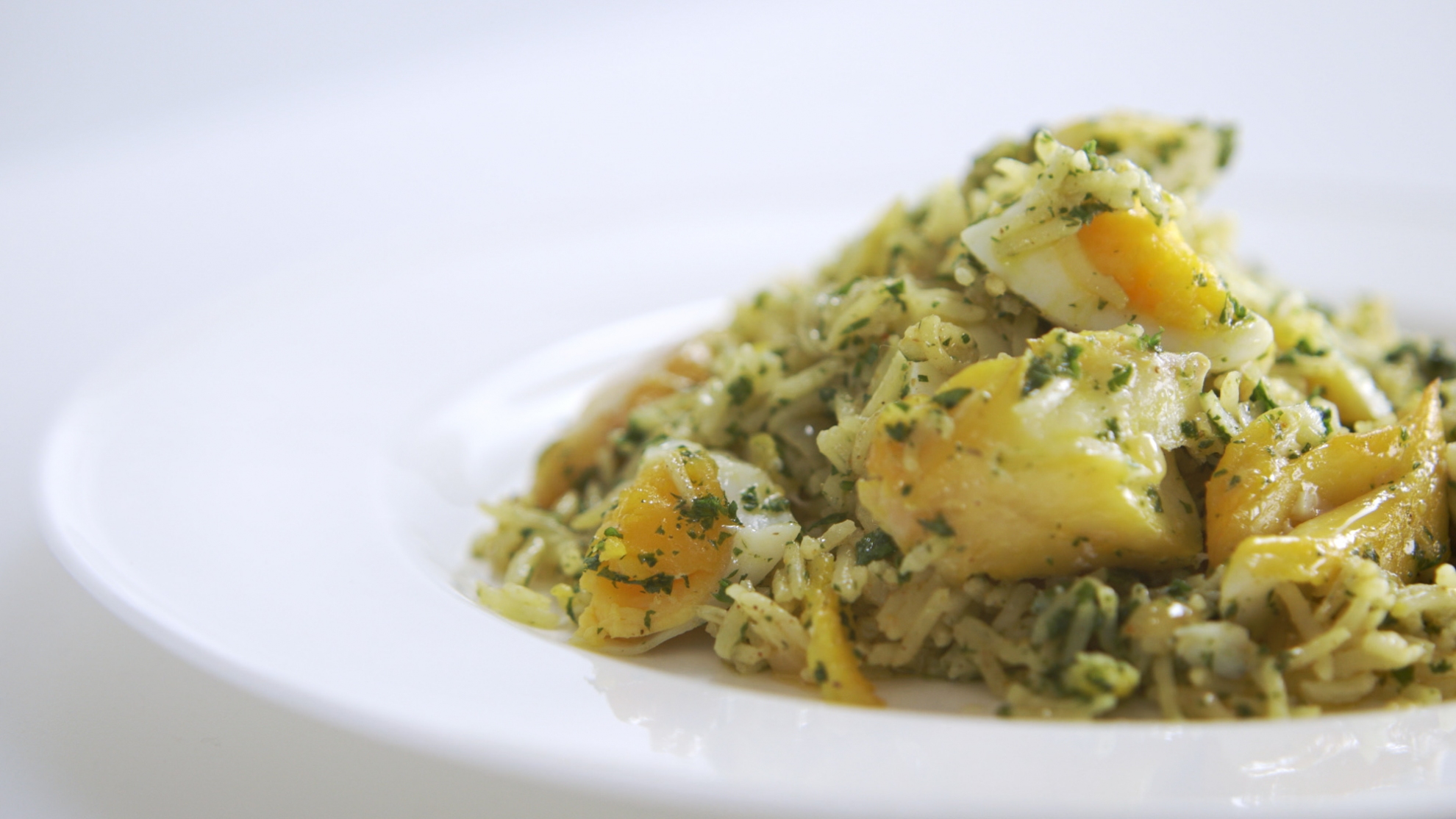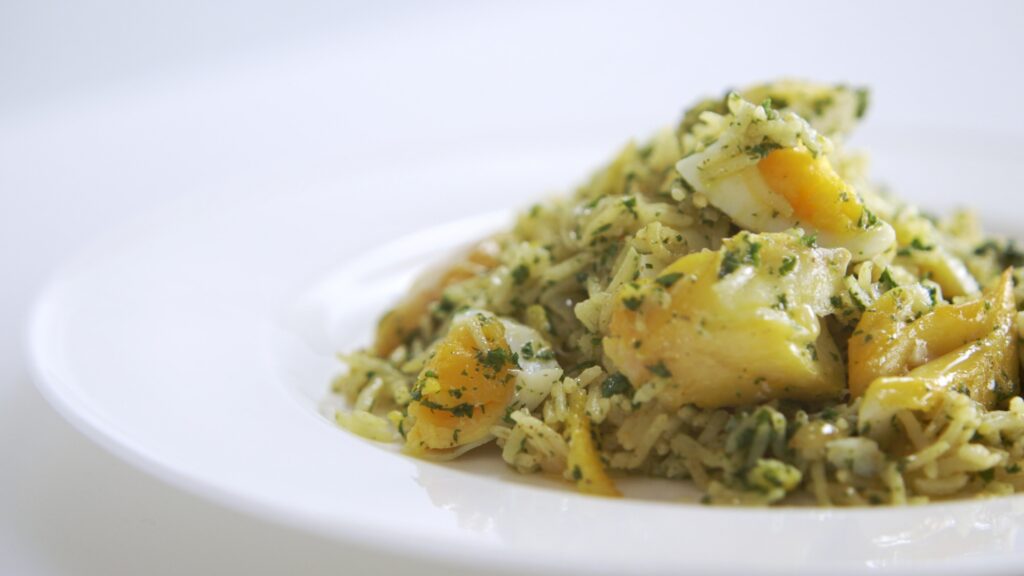 Kedgeree
Inspired by an Indian dish consisting of lentils and rice, kedgeree became a staple of the English breakfast table in the Victorian era and remains incredibly popular to this day. It's made of scraps of flaked smoked haddock, rice, parsley, hard-boiled egg, curry powder, and butter or cream, and can be enjoyed either hot or cold.
Try the one and only Nigella Lawson's salmon kedgeree with lime and coriander, a Thai and South East Asian take on this traditional Anglo-Indian recipe! For a fun twist, you can also whip up her kedgeree risotto. Budget-conscious students can also try The Guardian's "thrifty" kedgeree.

Bangers and Mash
In 2009, bangers and mash was voted the UK's most popular comfort food, and it's easy to see why. It's a simple dish, but one reminiscent of childhood and typically enjoyed during the colder months of the year. It consists of sausage ("bangers") and mashed potatoes ("mash") accompanied by a generous helping of onion gravy, and often a side of fried onions and peas.
Tip: Any type of sausage—pork, lamb, or beef—will do, but many swear that Cumberland sausage is the ideal choice. If you're a vegetarian, substitute one of the many veggie varieties for the traditional meat sausage.
If you want to attempt bangers and mash at home, Nigel Slater's your man!
Discover: "What International Students Need to Know About Studying in the UK"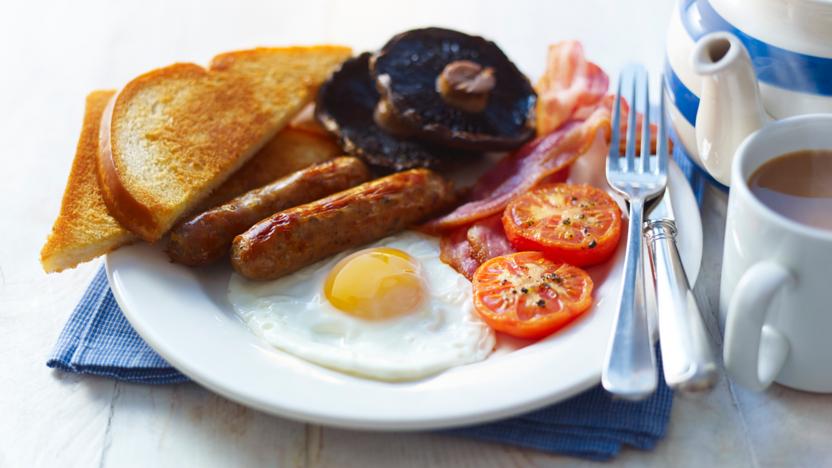 Full English Breakfast
You haven't officially had breakfast in England until you've sampled a traditional fry-up. The full English breakfast typically consists of:
Bacon (usually back bacon)

Fried, poached, or scrambled eggs 

Fried mushrooms

Fried bread or hot buttered toast 

Sausage (aka "bangers")

Black pudding (blood sausage)

Baked beans
For a vegetarian option, you can omit the bacon, sausage, and black pudding. Be sure to wash it all down with piping hot tea (you can't go wrong with English breakfast tea!) or coffee, and freshly squeezed fruit juice. To help you prepare your own full English breakfast at home, look no further than this recipe, courtesy of celebrity chef Jamie Oliver!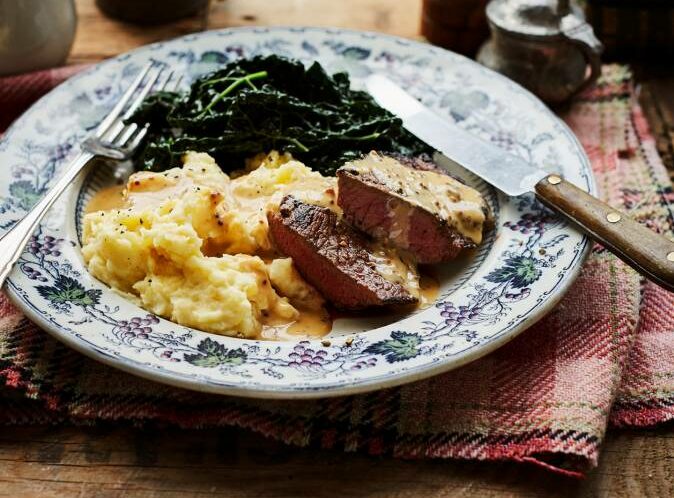 A Traditional Scottish Meal
For a true taste of Scotland, this is the ultimate Scottish menu. To start, try cullen skink, a hearty soup made of smoked haddock, potatoes, and onions. For the main course, how about whisky venison steaks with neeps and tatties? Neeps and tatties is a quintessential Scottish side dish of swede or turnip and potatoes. And, last but not least, it's got to be classic cranachan for dessert. Made from raspberries, cream laced with honey and whisky, and toasted oatmeal, it's a simple dessert, but one that is sure to appeal to anyone with a sweet tooth!
Traditionally, many of these recipes are served on Burns Night, the holiday on or around January 25. This Scottish holiday commemorates the legendary poet Robert Burns, best known for writing "Auld Lang Syne." These recipes are about as Scottish as you can get outside of haggis (let's be honest, that's what you thought we were going to suggest here, didn't you!) and a deep-fried Mars Bar!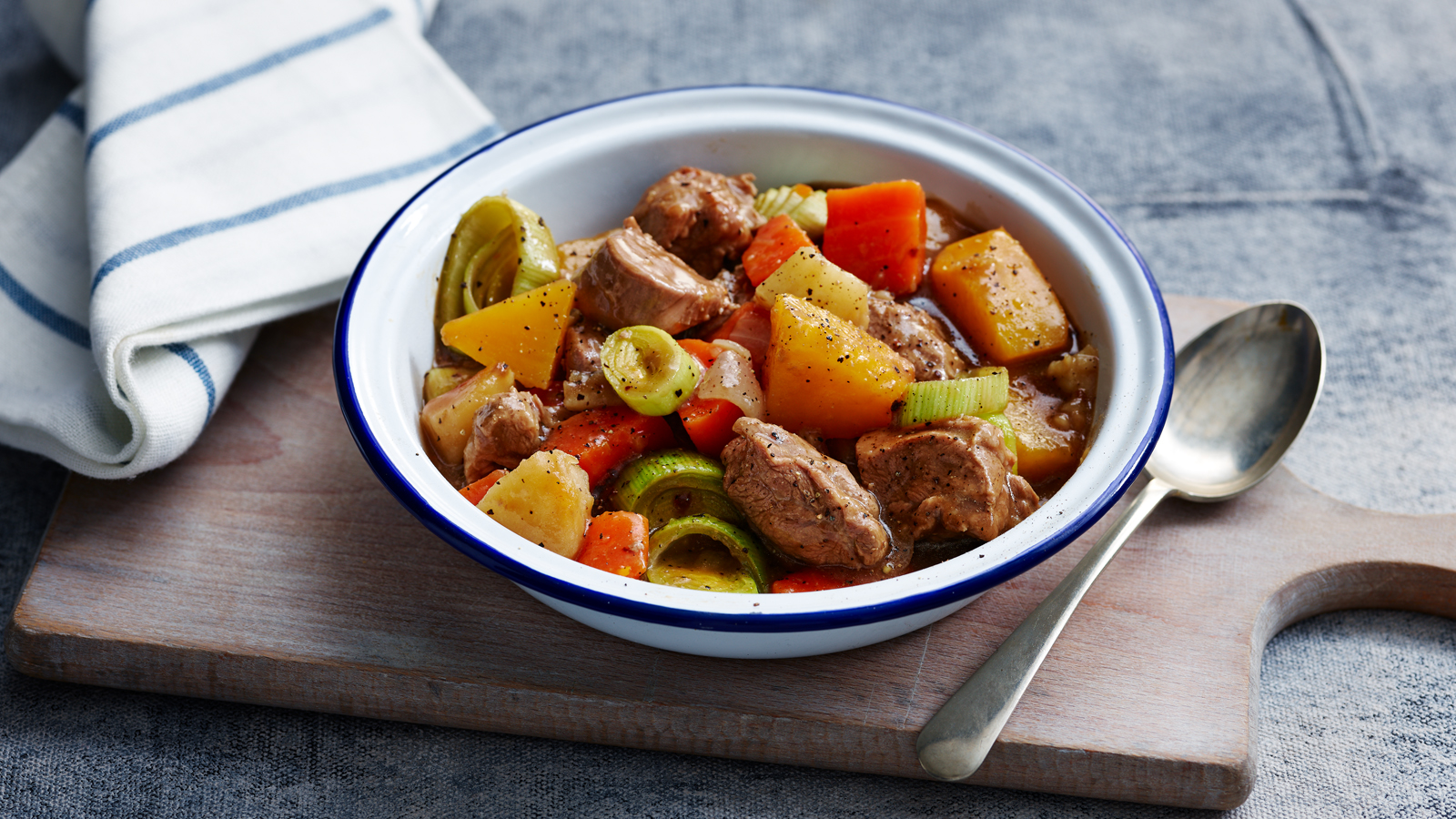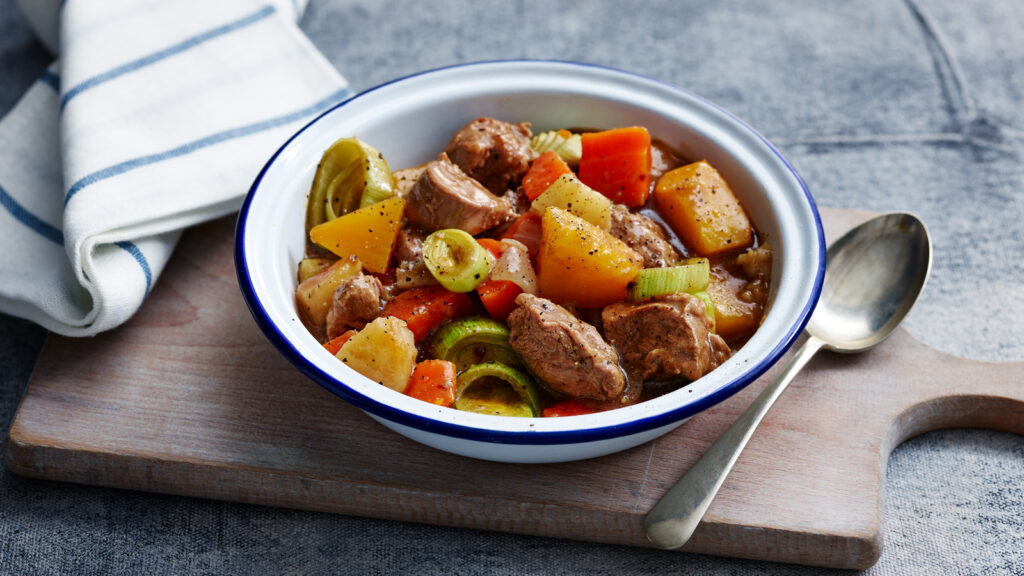 Cawl
If you ask anyone from Wales to name the Welsh national dish, they would immediately respond with a cawl. Pronounced "cowl," it's a traditional stew made from bacon or mutton and loads of leeks and potatoes. Like many traditional recipes handed down from generation to generation, originally there were no set ingredients. It would depend on your taste buds, what you happened to have on hand in the larder (also called a pantry), and whatever was in season in the garden.
If you want to try your hand at making cawl, give this great recipe from the BBC a go.
Tip: Some prefer to sip the broth before moving on to the meat and vegetables, but it's up to your own personal preference!

If you attempt any of these recipes, be sure to send us a photo of the finished product on Twitter (@ApplyBoard) or Facebook, and we'll update this post with your traditional UK culinary creations!
Have a taste for studying in the United Kingdom? Explore top schools on ApplyBoard!