When it comes to choosing a college or university, education and program quality should always be your number one concern. However, it is possible to have fun in the sun while you study. Many of the best colleges and universities in Canada and the United States are located in coastal cities, which means … beaches! If you want to be close to sunshine and white sand while you study, check out the following best student cities by the beach in North America. Each city ranked in the top 100 for the QS Best Student Cities 2018.
San Diego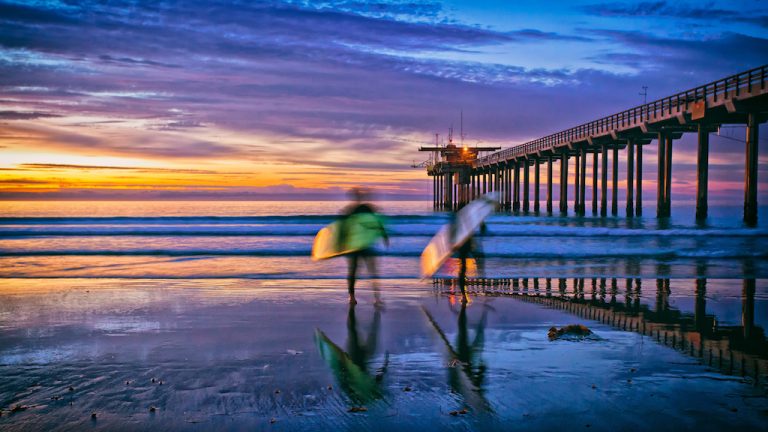 California has no shortage of beach cities to study in. While San Diego didn't rank as high on Los Angeles and San Francisco in the Best Student Cities ranking, it's hard to beat when it comes to beach quality. San Diego, which has been called "America's Finest City", has 113km of pristine coastline with a variety of great beaches. The city is also home to the University of California, San Diego (UCSD), which ranks in the top 50 universities in the world.
Learn more about San Diego schools here!
Vancouver
Vancouver may not get as warm as cities in Southern California, but it's still a great place to study and hit the beach. Truth be told, Vancouver is more of an all-seasons destination, as it's a great place for recreation in the summer and winter. That being said, this west coast Canadian city does have some excellent beaches, including English Bay and Kitsilano Beach. You can also rest assured that Vancouver ranks high in education, as QS named it the 17th Best Student City in the world.
Learn more about Vancouver schools here!
Miami
As a North American beach city, Miami is hard to beat. Located in Southern Florida, Miami has year-round sunshine and miles of beaches. Better yet, the city is a true cultural hub, with one of the most diverse populations in the United States. Although it has earned a reputation as a party city, Miami is still a great study destination for international students. The University of Miami is one of the oldest colleges in Florida, with great law, medicine, and oceanography programs. Florida International University is another top institution and is highly respected for its graduate research.
Learn more about Miami schools here!
Los Angeles
When one thinks of California beaches, Los Angeles likely springs to mind … and for good reason. California's most populous city is home to some of the most popular beaches in North America. These include Venice Beach, Santa Monica, and Laguna Beach. The only downside is that L.A. beaches can get pretty crowded. However, if you don't mind being around a lot of people, there's plenty to do and see. Besides its beautiful coastlines, Los Angeles is home to several world-class universities, including the University of California, Los Angeles (UCLA) and California Institute of Technology (Caltech). No matter what you're looking for, L.A. has a beach and school for you!
Learn more about Los Angeles schools here!
New York
While you'll have to travel a bit further to see them, New York City is located near some wonderful east coast beaches. Places like Asbury Park and Rockaway Beach feature classic boardwalks full of fun activities and yummy food. If you're looking to travel a little further out, you can head to the Hamptons and Montauk on Long Island. With schools such as Columbia University and NYU, you don't need to hear us tell you that New York is one of the best study cities in the United States. At least in the summer months, it's also one of the best student cities by the beach!
Learn more about New York schools here!
Interested in applying to a college or university in a beach city? Start your free ApplyBoard account today! 
---