As the world's second-largest country by landmass, Canada offers a variety of options for international students. From classical universities to technological institutions, small communities to global cities, there's something for everyone. Read on to learn about important factors to consider when choosing where to study in Canada.
Curious about top Canadian universities? Check out our list for 2022!

Climate
Although international students spend much of their time in class, climate can play a surprising role in how much they enjoy studying abroad. Although it's good to prepare for living in all four seasons, as of 2016, Statistics Canada found that 66% of Canadians live within 100 km of the Canada-US border, which means most schools are in communities with a more moderate climate. 
Adventurous students who venture further north are rewarded with clear, sunny skies through the year, and summers with long days. In some communities in the Northwest Territories, Yukon, and Nunavut, the "midnight sun" is literal, and looked forward to by locals and visitors alike. Students also have easy access to some of Canada's most beautiful landscapes, and thanks to the smaller local population, more space to enjoy them!
Another benefit to studying in smaller, northern, or maritime communities is that these areas have dedicated immigration incentives. International students with post-graduation job offers from organizations in specific areas may receive access to settlement support. Learn more about Canadian immigration pathways for students on our blog.
Coastal cities like Vancouver and Victoria on the west coast, and Halifax, Moncton, and St. John's on the east coast have historically milder swings between summer and winter temperatures compared to inland communities. However, the oceanside location—while beautiful—can mean a lot more precipitation. On average, Vancouver sees 192 rainy days per year, which means it rains around 52% of the time. Grey skies can be challenging for some students, but the good news is that coastal winters are often milder, so students with an outdoor component to their studies, like fieldwork, will have to bundle up less.
Ontario and Quebec each have a range of climates, many of which are influenced by the Great Lakes. Much of southern Ontario benefits from the lake effect, which makes summers cooler and winters warmer than other parts of the province. This lake effect also fuels growth on nearby farmland, making Ontario a good destination for students interested in agriculture and agri-food production.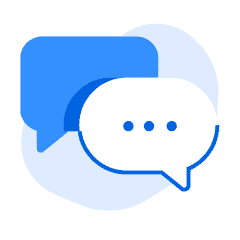 Language
Canada's official languages are English and French. However, English is much more common in many parts of Canada. Want to study in French? You would be a great fit for schools in Quebec or New Brunswick, where French is an official language. Other provinces offer schools with French-language instruction, but students seeking an immersive experience will flourish in New Brunswick or Quebec.
It's also worth thinking about your ties to your first language. If attending religious or cultural services in your first language is important, you may want to consider schools in larger communities, where you're more likely to find services. You can also use resources like Statistics Canada to learn about community demographics. Equally, if one of your goals is to improve your language skills, look at studying in a smaller community, where it's less likely to find services in languages other than English or French.
If you'd like to improve your academic-level English skills, consider a Canadian pathway program before starting post-secondary study!

Community Size
While Canada's overall population density is low compared to other study abroad destination countries like the United States and the United Kingdom, it offers academic opportunities in communities large, small, and every size in between. 
As you consider study abroad options, think about the experience you'd like to have:
Do you see yourself living on- or off-campus? 

What hobbies and pastimes would you like to either continue or start while living abroad? 

Does a city with an active nightlife (access to concert venues, bars, or restaurants) matter? Would you rather have easy access to outdoors activities like cycling? Or, are you hoping for access to both?

Do you hope to work part-time while studying? If so, what kinds of jobs do you hope to apply to?

To what extent is access to food that adheres to dietary requirements or restrictions (i.e.: halal, kosher) important?
How you answer these questions can help determine where you might thrive during a study abroad experience.
A community's size can impact its cost of living. While sources like EduCanada estimate that the average post-secondary international student spends C$12,000 yearly on living expenses, students in major centres like Toronto, Montreal, and Vancouver often pay higher tuition and daily expenses. That said, enrolling in a specific program or access to unique work-integrated learning opportunities make the extra cost worth it for some students.
---
Picking where to study abroad can seem intimidating. But, if you consider these factors, you're more likely to choose one in a Canadian community that fits your needs.
Start your search for study abroad opportunities in Canada on ApplyBoard today!