We often associate studying abroad with post-secondary institutions, but a growing number of students are taking their high school education internationally in places like Canada. International students can gain a quality education in Canada at significantly lower fees than other study abroad destination countries. From Canada's accommodation and living expenses to its international tuition costs, it remains competitive in the market. 
For students interested in taking their secondary studies abroad, Canada is an excellent choice! To help make your decision easier, here are nine things to know about high school in Canada.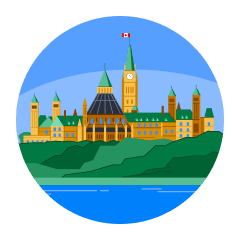 1. Why Should International Students Study High School in Canada?
Canada is known for its high quality of life and world-renowned education. Approximately 642,000 international students studied in the country in 2019. In 2020, this number dropped to around 531,000 due to the COVID-19 pandemic. Despite this drop, enrollment rates in 2020 are still the highest Canada had seen up until 2018 and 2019. Although COVID has changed the way our world functions, it hasn't altered how valued international students are in Canada. Provincial and federal governments have continued their diligent work in attracting students and helping post-secondary students stay in the country after graduation.
Modern Classrooms
Technology evolves quickly, and students need to keep up with current demands as they prepare to enter the workforce. Digital literacy is fundamental for students entering post-secondary education and is indispensable for many careers. Canada's well-funded public education system means that students have access to the latest classroom technology, including tablets, interactive whiteboards, and information labs.
Co-Op and Internship Opportunities
Co-op and internship placements help international students supplement their studies with real-world work experience. These optional opportunities allow students to earn high school credit by participating in a work placement.
They are also an excellent chance for students to explore future careers, practice skills, and gain experience. Afterwards, students will be ready to step into post-secondary education or the workforce with the skills and expertise they need to thrive.
Exceptional Staff
Canada's teachers are highly regulated and required to have specific qualifications to teach. This means that students can expect consistency in the high quality of education they receive.
High school teachers are specialists in their fields, which ensures that teachers have in-depth knowledge of the specific subjects they teach.
In addition to experienced teachers, Canadian high schools offer support to staff and guidance counsellors to help students succeed. Guidance counsellors, for example, are available to support students with any academic struggles and to guide them with career advice.
Internationally Recognized Credentials
Canadian high school diplomas are recognized by post-secondary institutions globally. Due to the country's consistent and robust education system, these credentials are respected around the world.
In addition to the necessary high school diplomas, many secondary schools offer international programs that can support a student's post-secondary application. For example, the International Baccalaureate is offered in many schools throughout Canada. This diploma uses a standard grading system and rigorous curriculum that allow universities and colleges to convert grades into their local systems very quickly.
2. How Many Years Is High School in Canada?
Education in Canada is overseen on a provincial level, so the number of years can vary depending on the province. Most provinces offer high school for four years, from grades 9 to 12, although some start in grade 10. Students typically graduate the year they turn 18.
Quebec considers secondary school as grades 7 to 11. In Quebec, students may apply to college with their grade 11 diploma but must complete a Diploma of College Studies if they intend to enroll in a university.
Canada's school year runs from September to June and is often broken into two semesters: September to January and February to June.
3. Is High School in Canada Free?
Public high schools in Canada are free to Canadian residents, but most charge tuition fees for international students. These typically range from about C$8,000 to C$15,000.
Students are generally also responsible for providing their lunches and stationary, although books and other materials are often available through the school.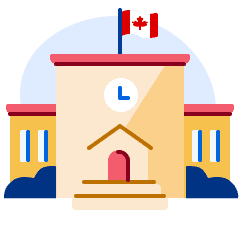 4. What Is the High School Admission Process in Canada for International Students?
Admission to a Canadian high school is typically less strenuous than to university. This minimum requirement is often only a passing grade (50% average).
Students will also be required to provide several documents as part of their application, including:
A copy of their passport

School history from the past three years

A completed application form

A declaration of eligibility
International students will need to have an intermediate to a high level of English language ability to study at an English-speaking high school in Canada. Applications can often be submitted without an English language test, but students may be required to complete one online after they receive their acceptance offer. If a student has a low level of English, they may be required to take ESL courses, sometimes at extra cost.
Find admission fees and requirements for 500+ Canadian high schools on ApplyBoard!
5. What Subjects Do You Take in High School in Canada?
Each province in Canada offers a relevant, engaging curriculum with a wide variety of courses for students to select. These courses teach students to address real-world issues, develop critical thinking skills, and prepare for their future careers.
Students are required to take a certain number of credits in core subjects like math, science, and English to receive their high school diplomas. These subjects are offered at different levels, including courses designed to fulfill standard university admission requirements.
Students can also take unique classes to fulfill specific interests or specialties, such as business, film, and social science credits.
6. Can High School Students Work in Canada?
The minimum age to work in Canada varies by province but is typically 14 to 15 years old. The Canada Labour Code allows people under 17 to work, as long as it doesn't conflict with school hours. International high school students studying in Canada on a visa are not eligible to work.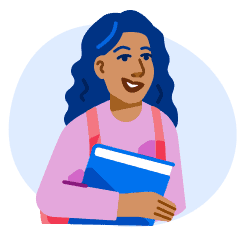 7. How Is High School in Canada Different From the US?
The Canadian high school system is generally quite similar to the US. One key differentiator is that each country's schooling is designed to support post-secondary applications within the same country. Because of this, US high schools will usually help students prepare for the SAT exams, which are not required for admission to Canadian universities.
The terminology may differ from Canada to the US. For example, American high schools tend to use terms like "freshman," "sophomore," "junior," and "senior" to refer to different grades. In contrast, Canadian high schools more commonly refer to them as grades 9, 10, 11, or 12.
There is also less of an emphasis on sports in Canadian high schools, although athletic extracurriculars and sports teams are still popular.
8. What Does Studying High School in Canada Mean for Post-secondary Education?
Having a Canadian high school diploma can significantly increase international students' chances for admission to post-secondary education when compared to an international diploma. This is because Canadian colleges and universities can recognize and quickly evaluate a student's learning.
For international students interested in applying to post-secondary education in the US, Canadian high school credentials are valued as much as US diplomas. Canadian students can even take Advanced Placement (AP) classes that you may find in American high schools.
US colleges and universities typically have standardized testing requirements for admission. High school students in Canada can find local SAT and ACT prep courses and testing centres that allow them to meet these requirements.
9. Where Can International High School Students Live in Canada?
Canadian high schools accepting international students will often offer exchange programs, where students live with a host family near the school for the duration of their studies. Living with a host family is an incredible opportunity for international students to learn about the local culture and practice their English. They also provide support for students while living abroad, so international students' families can feel comfortable knowing they're being taken care of.
Ready to start your journey? Apply to 500+ Canadian high schools on ApplyBoard!