Studying in the United Kingdom:
6 Universities in the Midlands and Northern England
Continuing our blog series on studying in the United Kingdom (UK), today we're exploring six universities in the Midlands and Northern England.
While these regions border each other, their geographies couldn't be more different. Where the Midlands is low-lying and flat, Northern England is home to some of the country's wildest and most dramatic landscapes. The universities featured below vary just as greatly, but all have one thing in common: They offer international students an incredible study abroad opportunity.
Coventry University
With its focus on applied research, Coventry University is a forward-looking, modern university. Students can take advantage of the university's state-of-the-art equipment and facilities across all academic disciplines, including health, design, and engineering laboratories, as well as performing arts studios and computing centres. Coventry's reputation for being at the forefront of research and education has paid off. This year, The Guardian University Guide 2021 ranked Coventry first in the Midlands for Modern Universities. Students can also opt to study at Coventry University London.
The Department for Digital, Culture, Media and Sport has named Coventry the UK's City of Culture for 2021, and preparations for the festivities are well underway, with COVID-secure safety measures in place! Students and faculty at Coventry University are hard at work planning events and activities that will showcase both the city's and university's impressive heritage and history.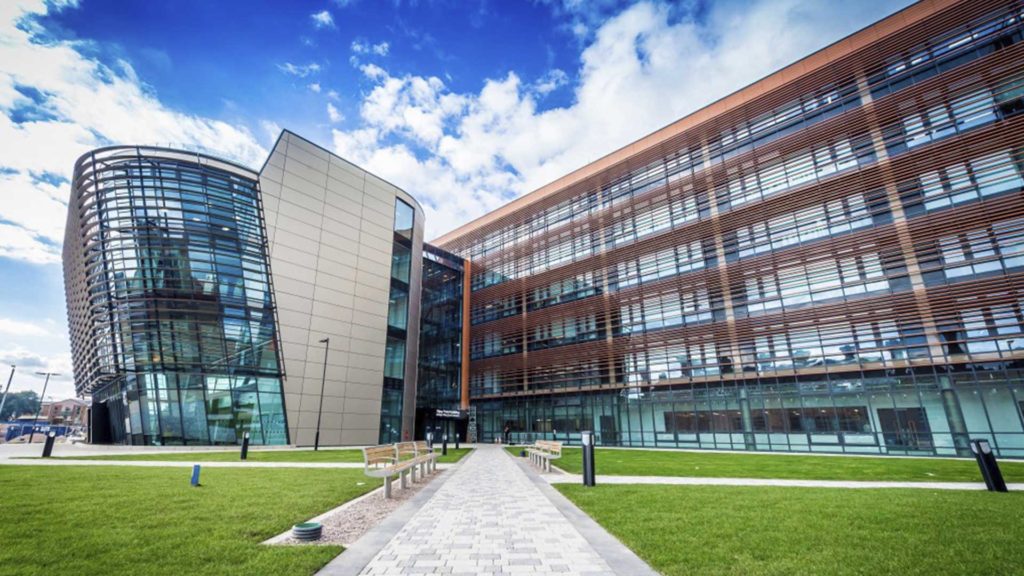 De Montfort University Leicester
Every year, more than 2,700 international students from over 130 countries study at De Montfort University Leicester. The university works alongside industry to ensure their courses give students the tools and experience necessary to be job-ready upon graduating. Students can take advantage of placements in the UK and abroad, as well as targeted training, internships, coaching, and research opportunities. The proof is in the pudding: 97% of graduates from Summer 2017 have found work or are pursuing further education, which is well above the UK average.
De Montfort University is located in the East Midlands city of Leicester, which is halfway between London and Manchester. The city's history dates back more than 2,000 years. Did you know that the English language we use today has its origins in Leicester? The city's present is equally impressive. Leicester is renowned for its high quality of life and in 2019 cracked the top 10 on the 2019 UK Good Growth for Cities Index.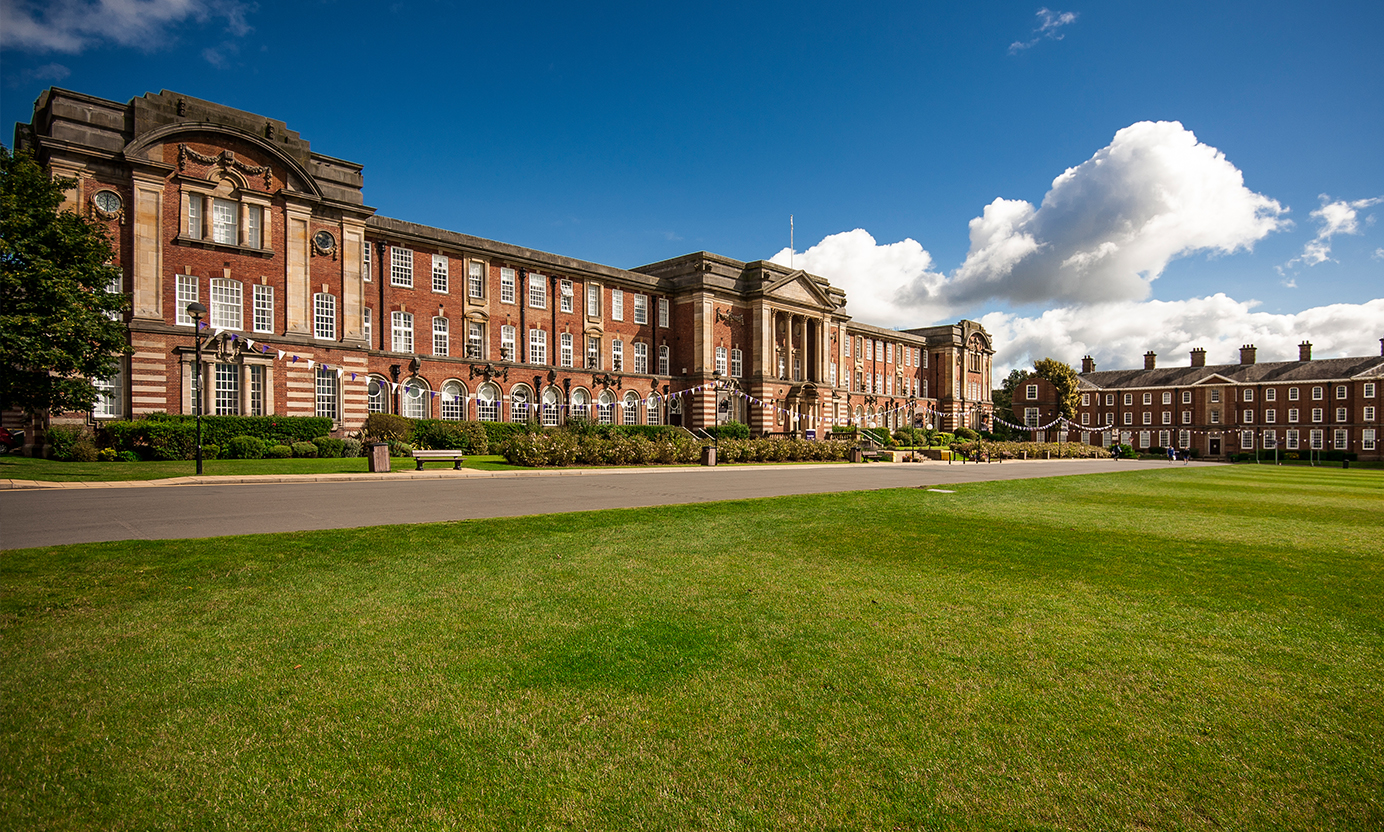 Leeds Beckett University
Leeds Beckett University is more than just a place to study—it's truly a community. The more than 28,000 students that attend the university come from nearly 100 countries across the globe. The results of the National Student Survey reflect Leeds Beckett's excellent reputation. The university received an impressive 85% overall student satisfaction—23 courses scored higher than 90% and 15 courses scored 100%! Leeds Beckett has two campuses. City Campus, with its modern architecture, is conveniently situated in Leeds city centre, and Headingley Campus is in Headingley, a beautiful suburb of Leeds favoured by students. 
The city of Leeds has the UK's largest financial centre outside of London. It's also one of the UK's largest student cities, which means students will immediately feel at home. Outside the classroom, football fans will want to catch a Leeds United game. For those looking for a countryside escape, Leeds is about a 45-minute drive from the Yorkshire Dales National Park, with its rolling hills, stunning valleys, and quaint towns and villages.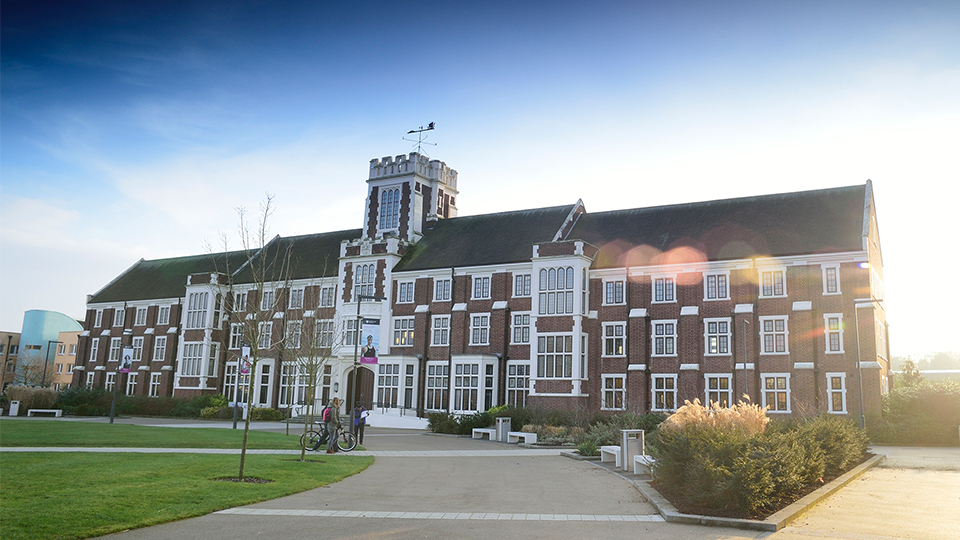 Loughborough University
Loughborough University was the top-ranked university in the world for sports-related subjects in the QS World University Rankings 2020. It's one of the UK's leading universities overall, with a reputation for excellence in teaching and research, and strong ties with the business industry. The university offers academic excellence in a broad range of disciplines, from exercise science and engineering to business and the arts. Loughborough has also been named the top university in England for overall satisfaction in the National Student Survey 2019.
The university is located in the historic market town of Loughborough, in the East Midlands county of Leicestershire. The university's sprawling 440-acre campus offers students plenty of green space in which to relax, as well as gardens and sporting areas. For students wanting to study in England's capital, Loughborough University opened a London Campus in 2015.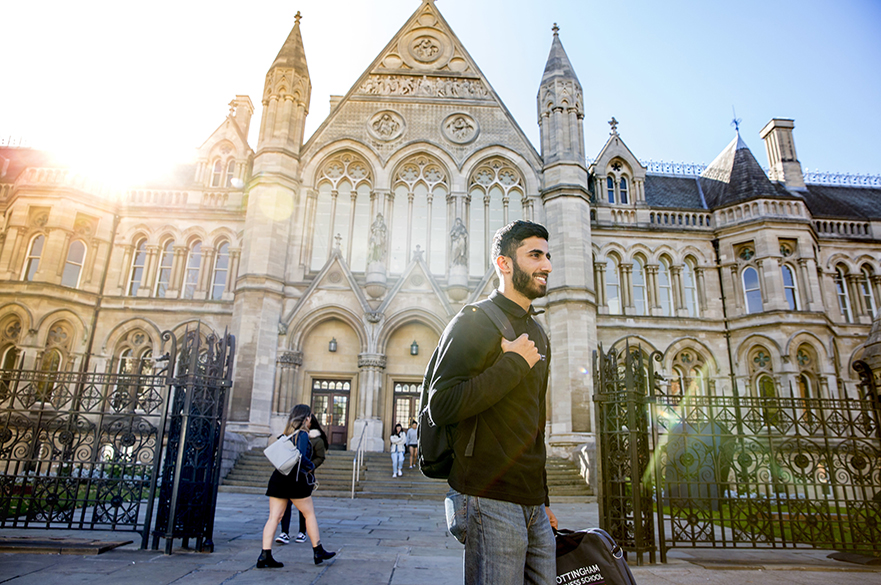 Nottingham Trent University
Nottingham Trent University recognizes that the world is facing unique and complex challenges. Whether searching for a cure for cancer, making cities greener, or developing smart textiles, students studying at Nottingham Trent seek to solve the world's problems through the exchange of ideas, expertise, and cutting-edge technology. The university's excellence and its reputation for diversity and inclusion, especially among its thriving international student community, have not gone unnoticed. The Guardian named Nottingham Trent "University of the Year" in 2019. 
The university's main campus, City Campus, with its blend of modern and historic architecture, is located in the heart of Nottingham. When the weather cooperates, many students flock to the Nottingham Arboretum, a beautifully manicured park dating back to the mid-nineteenth century. The university has two additional campuses: Clifton Campus, easily accessible by the Go2 Uni 4 bus, which runs every eight minutes, and Brackenhurst Campus in Southwell.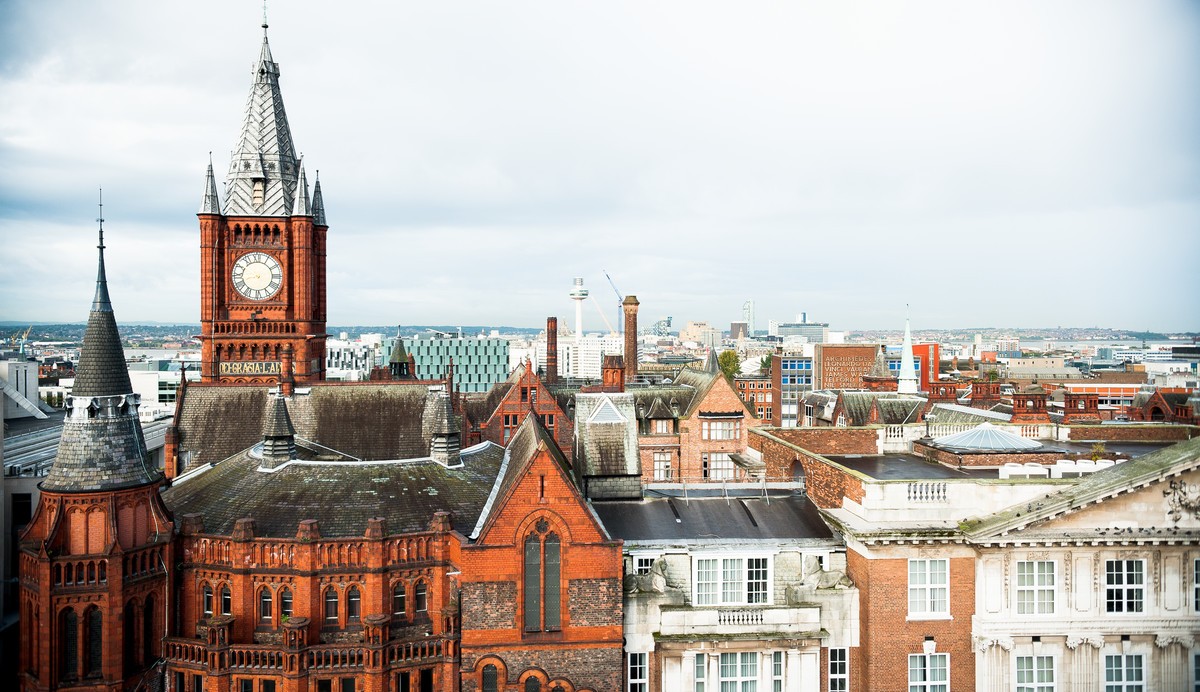 University of Liverpool
For advancement of learning and ennoblement of life. This has been the University of Liverpool's motto since it was founded back in 1881. For nearly 140 years, the university has been recognized for its excellence in teaching and research. The university strives to mould its students into "agents for change in a connected world." Liverpool is incredibly proud of its strong international student community. As of 2020, more than 7,700 international students study on campus at the University of Liverpool—accounting for more than a third of all students!
Liverpool is a diverse and multicultural city in North West England. It's home to a thriving art scene, with a number of renowned galleries, museums, and festivals. There is also no shortage of theatre, nightlife, concert venues, restaurants, and shopping. Don't worry, sports fans, you're not left out! Like Leeds, the city is home to its own football club, the very popular Liverpool FC!
Ready to go? Start exploring your options to study in the Midlands and Northern England on ApplyBoard!
---