When thinking about the UK, what pops into your mind first? 
Chances are it's vibrant London, England. With its iconic attractions, such as Big Ben and Buckingham Palace, as well as its black cabs and double-decker buses, London is not only one of the world's most famous cities, but also a top international study destination.
If studying in London is on your shortlist, here are eight top universities you should consider!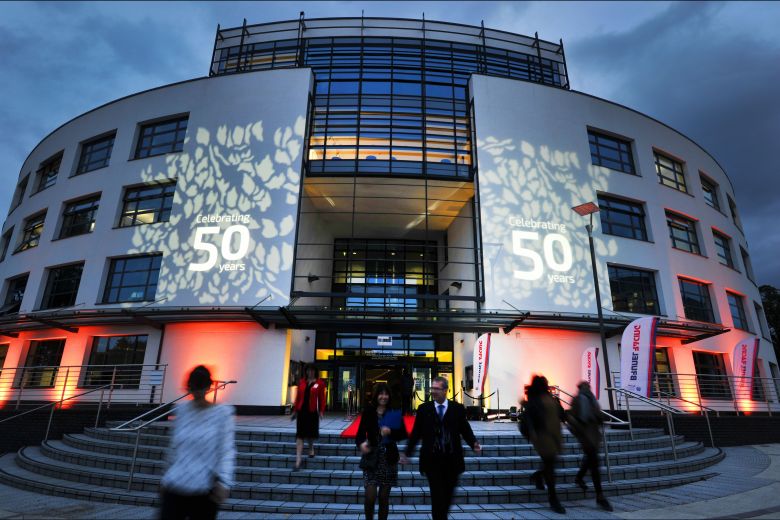 Brunel University London
Established in 1966, Brunel University London is a university for a changing world. Brunel's research-led teaching and experiential work-based approach to learning ensure that it's not only a top choice for international students, but is consistently recognized among the very best institutions in the world. Brunel was included in the Times Higher Education (THE) World University Rankings 2021, QS World University Rankings 2021, and the ARWU World University Rankings 2020.
Situated in Uxbridge, within the boundaries of Greater London, Brunel's location offers students the best of both worlds. Its state-of-the-art campus, a stone's throw from Uxbridge city centre, ensures that students have everything they need at their fingertips, while Central London is just 45 minutes away by rail.
Coventry University London
Coventry University London is serious about business. Since the London campus opened in 2010, it has become one of the largest providers of business-related degree courses in Europe. Coventry's achievements are a clear indication that the university is consistently delivering quality across a number of key areas, including 87% student satisfaction, five QS stars for teaching excellence, first for overseas student experiences, 97% graduation rate, and more.
To ensure students maintain a leading edge and get the best possible business experience, its campus is in the heart of the capital's financial district. This location is truly the gateway to everything the city has to offer.
Kingston University London
With roots dating back more than a century, Kingston University London takes great pride in the difference it makes in the lives of over 16,000 students and the wider community it serves. With its three additional campuses—Penrhyn Road, Knights Park, and Roehampton Vale—Kingston constantly strives to provide excellent services and make a positive contribution to the economic, social, and cultural life of the borough.
For those looking for the bustle of city life without the hustle, beautiful Kingston upon Thames is the place to be. On the doorstep of the capital, Kingston is one of London's safest boroughs and offers all the highlights of urban living in a leafy, riverside location. Kingston upon Thames in Greater London is just 10 miles from the centre of the capital.
Loughborough University – London Campus
Founded in 1909, Loughborough University is proud of its long history as an institution of further and higher education. Loughborough University – London Campus opened in 2015 and currently offers 32 full- and part-time master's programs and seven PhD programs. The London Campus has diversified and expanded the high-quality education Loughborough offers to post-graduate students and those looking to advance their professional development.
Fun fact: The London Campus is in the former press and broadcast centres of the 2012 Olympic and Paralympic Games in Queen Elizabeth Olympic Park. This part of London is a hive of creativity for new media and digital industries, and live music, theatre, the arts, and more can be found in and around the area.
Read: "What International Students Need to Know About Studying in the UK"
Middlesex University
Middlesex University's personalized approach to learning and research focuses on hands-on experience. Students learn skills that they will use to stay ahead in a changing world. Middlesex offers opportunities to build confidence and connections to help them achieve their ambitions. The university's excellent teaching and research makes a difference to their students—in business, society, and the wider world.
The university is in Hendon, North London, a green and peaceful part of the city that's well connected to the rest of London and the UK. Sports fans will be excited to know that Hendon is also home to the Saracens Rugby Club!
Royal Holloway, University of London – Central London
Royal Holloway, University of London prides itself on the quality of both its research and its teaching. Royal Holloway was officially opened by none other than Queen Victoria in 1886. Initially founded as an all-women college, its alumni include the celebrated author Mary Anne Evans, who wrote such classics as Middlemarch under the pen name of George Eliot. It's now a top 20 UK university and part of the University of London system of schools. 
The university's London home is based in Bloomsbury, in the city's West End, which is also home to the British Museum—the UK's largest museum. Exciting Covent Garden, with its fantastic shopping, restaurants (including more than 20 outdoor dining options), and theatre, is also at your fingertips.
University of Buckingham – London Campus
The University of Buckingham is the only independent university in the UK with a Royal Charter, and is probably the smallest UK university, with only approximately 2,700 students. Its London campus offers research master's degrees in a number of humanities subjects as part of the Humanities Research Institute. It allows students to develop their research skills and interests, supervised by expert scholars, and be part of their growing academic community.
The university's London location is in Gower Street, in the heart of central London, full of the historic charm for which the city is known. Great shopping, restaurants, and other amenities are all close at hand.
University of Greenwich
The University of Greenwich is more than a collection of individual students and staff—it's a community of people united by their passion for learning. Its courses give students the skills employers value and the confidence to achieve extraordinary things. Students will benefit from excellent study facilities, including first-class advanced laboratories for science and engineering classes and three campus libraries with dedicated academic services librarians.
The university's two south-east London locations are based in the Royal Borough of Greenwich. The main campus is at the Old Royal Naval College, which has been used as a filming location for the James Bond film Skyfall and Disney's Pirates of the Caribbean, and the Avery Hill campus is a short distance away. There is a third campus, Medway, which is located in beautiful Kent, a short commute from London.
Ready to go? Start exploring your options to study in London on ApplyBoard!
---