As 2021 wraps up, which skills will help international students succeed in their studies and future employment? We shared the top hard skills in a previous blog post, and today we'll look at some key soft skills.
First, what are soft skills? Unlike hard skills, which are often job-specific and learned through education or training, soft skills reflect your personality and work style. Often, soft skills are useful across a variety of settings. For example, if you're an organized team member who excels at communication, those skills will help you anywhere! Soft skills are also important to a company's bottom line: Research from the Hay Group showed that managers who build soft skills into their leadership style can boost their team's performance up to 30%.
Read on to learn which soft skills made our list.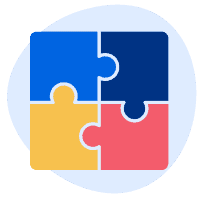 Problem Solving
How do you approach a challenge? Are you able to look at a problem from multiple angles, or take a creative approach? New grads who can illustrate strong problem solving and critical thinking abilities will stand out from the pack. 
In fact, global consulting firm McKinsey shares that the single skill most HR professionals wish they saw more often from job candidates is problem solving. 83% of employers also report that problem solving ties with teamwork as the most important asset entry-level workers can put on their resume.
Wondering how to build this skill? Being well-rested helps, as it supports healthy brain function. Sometimes, though, the answer is to take a running start—literally. The Center for Management and Organization Effectiveness explains that:
When in action, our brains are quickly multitasking between moving, anticipating, strategizing, reacting, and performing. Doing all these things at once requires an enormous amount of brain activity. This can be related to our working world when we plan, reason, monitor our actions, and problem-solve at once…When you play soccer or any other fast-moving sport, you're rewiring your brain to be quicker at thinking, processing, and reacting to problems.
As we start a new year, here are some more tips for keeping your mind and body healthy through the winter!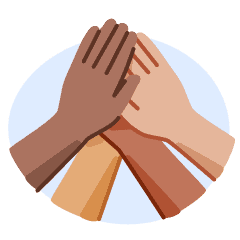 Teamwork
For many, the office is a place of camaraderie, learning, and engagement. Though not without challenges like interpersonal politics, offices provide connection and community for most adults. So, when the COVID-19 pandemic prompted a pivot to remote work, or required measures like distancing and masks in frontline roles that could not work from home, this feeling of connection was altered.
Fortunately, employees with strong teamwork skills have found new ways to engage their colleagues and customers. This took many forms. In some workplaces, managers implemented 1:1s to ensure their direct reports were staying well and up-to-date with projects. At others, libraries created buttons with teachers' smiling, maskless faces to wear in class so the students could recognize them. 
Team-building can be informal, too. For example, the Communications team here at ApplyBoard connects weekly over our results on a random BuzzFeed quiz. We'll share quips and emoji-laden responses on Friday afternoons, helping us learn more about our colleagues and feel closer to a team who reports virtually from across Ontario, Canada.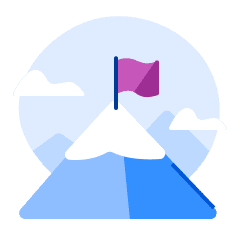 Leadership
Leadership can be a difficult skill to quantify. It includes personal traits like empathy and a collaborative nature, as well as harder skills like being able to articulate a vision and compel others to follow you towards its realization. The ability to balance operational and strategic priorities, negotiation, and conflict resolution are also important leadership abilities.
For new grads, it's important to remember that leadership doesn't just come from the C-suite. In fact, anyone who has influenced others to act towards a better outcome is a leader. Maybe you took lead on a school project, mentored others at work, or volunteered as a tutor or coach. Being able to illustrate times where you stepped up will definitely help you stand out when seeking post-graduation employment.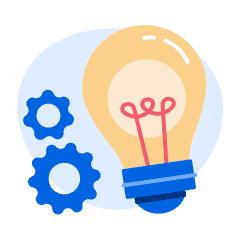 Adaptability
United Kingdom-based recruitment agency Michael Page (PageGroup) highlights adaptability as a vital skill for employees to develop in 2022 and beyond. Whether by adapting to a new meeting style, connecting with your team in different ways, or engaging clients using new media or approaches, employees that can adapt to—and even suggest—these changes will excel.
Adaptability also includes being understanding around the shifting reality of work for other team members. Writer and branding expert Wendi Weiner shares that it's important to be "more accepting of others' needs and [learn] how to work with those who may have childcare or other critical needs that require flexible work schedules." 
Studying abroad can be a leap out of your comfort zone. It's also a fantastic way to build vital soft skills, from cross-cultural communication to being adaptable.

Communication
As many workplaces remain remote or a mix of remote and in-office, strong communication skills can ensure your team's success. With fewer opportunities for in-person dialogue, written communication skills in particular are increasingly important. Whether it's a quick Slack message, an engineering blueprint, or a formal whitepaper, new grads who can communicate key messages clearly and convincingly will see their team thrive.
The benefits of good communication extend beyond colleagues, too. Teams that use empathy and humour to connect with their customer base report stronger customer loyalty and improved customer experience.
---
Looking at options for your study abroad journey? Find the right match with the ApplyBoard Platform!