For many of us, the colder months present various challenges. It can be difficult to find the motivation to do things that are seemingly easier in the warmer seasons. Spending lots of time in the house can negatively impact your mental and physical health. These effects can be stronger for international students, who are often dealing with a unique set of challenges. To help you combat the winter blues, we're exploring the different ways you can keep your mind and body healthy during the colder months.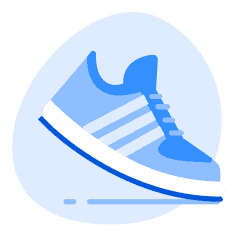 1. Walk Once a Day
Commit to walking once a day (unless your local weather advisory recommends against it). This may seem like a terrible suggestion for getting exercise in the colder months. But research shows that walking briskly for as little as 15 minutes a day can substantially improve your physical and mental health. Walking elevates your mood because it increases blood flow to the body and brain. A few other benefits of walking are improved sleep, weight loss, and increased stamina and energy. Not to mention: it's free, and you can do it anywhere!
One way to make your walks more enjoyable is to establish a walking schedule with a friend. Combining physical activity with social time can improve self-esteem, ward off depression, and improve negative moods. If you're more of a solo walker, listen to your favourite playlist or podcast while you stroll through your new city. Either way, be sure to bundle up before heading out!
Tip: Go for a walk while the sun is up to soak up as much Vitamin D as possible.
2. Pick Up a Hobby
As the weather gets colder, people stop spending as much time outside. For some, this means more time on the couch binge-watching Netflix and snacking on chips. While it's important to allow yourself time to relax, it shouldn't take up most of your time. Instead, consider picking up a hobby. Hobbies can give people a sense of accomplishment and a goal to work towards, thus improving their mental state and bringing joy to their days.
Science shows there are significant health benefits to having a hobby. A hobby is a great way to relieve tension and stress, which can improve your overall well-being. When selecting a hobby, choose something that will bring fulfillment to your life in the short term.
A good place to start is by considering something you loved to do as a child. This could be snowboarding, cooking, painting, ice skating, or photography. Filling your time with things that spark joy is a decisive step towards keeping your mind and, depending on the hobby, body healthy during the winter months.
3. Volunteer
Consider volunteering if you're comfortable with it and your country of residence's COVID regulations permit it. Volunteers not only benefit the communities they serve, but also experience a boost in their mental health as well. In a 2020 UK happiness study, researchers found that people who volunteered were more fulfilled by their lives and rated their overall health as better than those who didn't volunteer.
As an international student, volunteering is a great way to improve your mental health, help those around you, and meet people. If this sounds like something you would enjoy, take the following steps to get started:
Identify the causes you are passionate about.

Consider your knowledge, availability, and skill set.

Research volunteer opportunities at your school or in your community.

Check out local volunteering websites.

Learn the expectations of the volunteer position.

Apply for the position.

Follow up with the organization after you apply. (Remember, charitable organizations are often run by volunteers who don't work full-time, so they may take a few days to respond.)
Whether you spend your time volunteering at animal shelters, retirement homes, art galleries, or coaching a sports team, you may find that helping those in need will, in turn, help you meet your needs.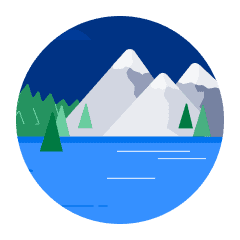 4. Seek Treatment for Seasonal Affective Disorder
Seasonal Affective Disorder (SAD), commonly referred to as "winter depression," is triggered by the changing of warmer seasons to colder ones. According to the Canadian Mental Health Association, SAD accounts for 10% of all depression cases in Canada. 
If you think you may be impacted by SAD, be proactive in your treatment of it. To do so, you must first be able to recognize the common symptoms. Here are a few of them:
Having trouble concentrating

Changes in weight or appetite

Experiencing low energy levels

Feeling depressed most days

Losing interest in activities you once enjoyed

Experiencing problems with sleeping 

Feeling agitated or sluggish
If you can relate to the above symptoms, consider seeking treatment to help you through the upcoming colder months. Light therapy is a popular treatment option that has been proven to help people suffering from SAD. Be sure to see a doctor or other health professional before starting light therapy, as there may be side effects to this treatment. Light therapy involves sitting near an artificial light that creates a chemical change in the brain, which lifts your mood and helps to alleviate SAD symptoms. More than half of those suffering from SAD find considerable relief from light therapy. 
Utilize the above tips to keep your mind and body healthy during these darker and colder months!
Ready to start your study abroad journey? Find your perfect program and academic institution on ApplyBoard today!
---