As we start a new year, developing new skills may be on the minds of international student graduates. There are a wide variety of skills that new graduates might consider working on, but today we'll focus on hard skills, which are specific, measurable, and typically job-specific. Investopedia further defines hard skills as "learned abilities acquired and enhanced through practice, repetition, and education." Read on to learn which ones made our list of important skills for 2022!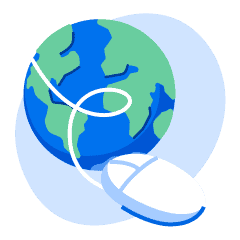 Technological Literacy
United Kingdom-based recruitment agency Michael Page (PageGroup) highlights general technological literacy as a key skill to develop in 2022. As hybrid work environments become the norm in many fields, new graduates who can use different operating systems, and quickly pick up skills on industry-relevant software will stand out in their field. Team members who are comfortable training others on new software will also be sought after.
The National Academy of Engineering and National Research Council's text Technically Speaking: Why All Americans Need to Know More About Technology shares another benefit:  "Technologically literate people will tend to be more comfortable dealing with technologies that their jobs demand and will find it easier to master new technologies as they come along." This adaptability has the ripple effect of helping people feel more connected with their work and broader community, improving their quality of life.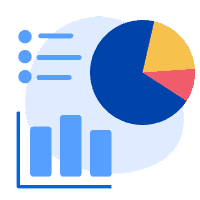 Data Science and Analytics
Although some may look at this skill and wonder how it relates to their future career, the ability to look at collected data and make corresponding decisions is something that spans most disciplines. To best understand data science, students should have a strong foundation in math, statistics, and programming. To better apply data in a business setting, an understanding of business concepts from recruitment to risk mitigation is helpful. 
Data scientists are in more demand than ever as the amount of data businesses collect increases. These team members can help to prevent fraud, minimize risk to the business, improve customers' experiences, and ensure through careful data and trends analysis that the right product is being sold at the right time to its ideal customer.
Considering a career in data and business analytics? Our Careers of Tomorrow post can help you assess which university and program might be right for your studies.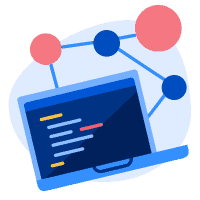 Artificial Intelligence
Although artificial intelligence (AI) has many applications, using its capabilities to solve problems is where new grads can really shine. From machine learning to demand forecasting, AI plays a role in industries as diverse as marketing, ecology, engineering, or health care. A career in AI requires data science and analytics knowledge, as well as software engineering, statistics, and computer programming skills. 
To build the skills required for success, start with an undergraduate degree in a field like computer science or math. Higher-ranking roles may require a postgraduate degree in a related subject. Employers also look for candidates who show personal initiative and interest. So, joining events like robotics competitions or hackathons can help you stand out during a work term or co-op, or when applying to full-time roles as a new grad.
Curious about work-integrated learning and how it can help build your career? Check out our blog.

Talent Acquisition
After weathering the Great Resignation in 2021, many businesses have a renewed focus on maintaining and growing their workforce. So, grads with talent acquisition and retention skills will be in high demand. Human resources professionals who can harness data to address hiring and retention gaps, develop employee wellness strategies, and engage candidates and existing employees remotely will excel in the year to come, as companies continue to compete for top candidates.
To work in talent acquisition, most companies require an undergraduate degree in human resources, business, finance, or communication. Experience in operations or customer service is also helpful for building an understanding of business principles and strategy. Students who are perceptive and empathetic can also excel in talent acquisition roles.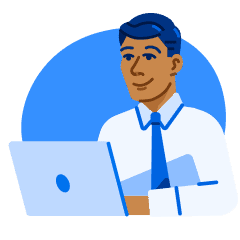 UX Design
Landing the top spot on MyJobMag's list of skills to build in 2022, UX design is short for 'user experience design', and refers to the process of designing products that are intuitive, helpful, and easy, even enjoyable to learn how to use. While some may specialize full-time as UX designers, project managers, researchers, and content creators also shape a product's overall UX. This skill is also an important one for engineers to remember when designing products for an external audience. 
Wondering how to get hired in UX? Common fields of postgraduate study range from design and anthropology to psychology and computer science. Because UX focuses on using technology to anticipate human needs, experts recommend taking a mix of courses on how people work (think sociology and psychology), in addition to how technology functions. That balance can help you better understand both sides of UX design.
---
Ready to start your study abroad journey? Find the right match with the ApplyBoard Platform! Over 100,000 programs are available now.