Located in St. John's, Newfoundland, Canada, Memorial University of Newfoundland (MUN) was founded in 1925 as a memorial to the people of Newfoundland who lost their lives during World War I. Nearly a century later, Memorial University has the distinction of being the province's only university. More than 18,000 students study at Memorial University every year, including more than 3,400 international students from over 110 countries.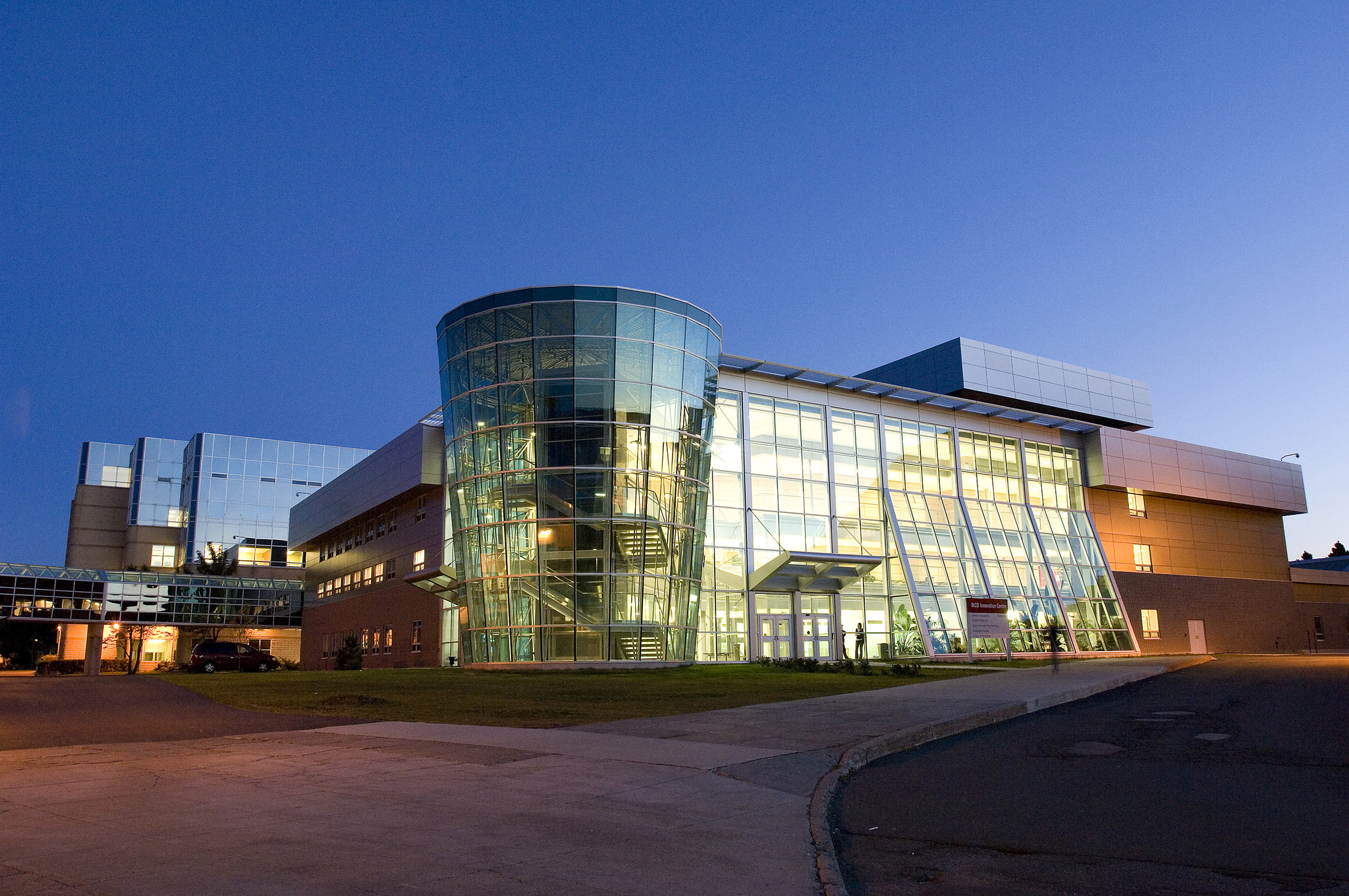 Your Introduction to Memorial University of Newfoundland
Memorial University's undergraduate programs encourage students to embrace innovation and challenge convention. The university has a strong focus on research—over 40% of which is ocean-related—and has been named one of Canada's top 20 research universities. 
The accolades don't end there. Memorial University ranked an impressive #9 on Maclean's list of top comprehensive schools for 2021. Its influence also extends across the globe. Memorial University was recognized as one of the world's top universities in the Times Higher Education (THE) World University Rankings 2021, QS World University Rankings 2021, and the 2020 Academic Ranking of World Universities.
Studying at Memorial University
Memorial University's biology and nursing programs are among the very best of their kind in Canada, which was reflected in their inclusion in Maclean's Top Universities by Program 2021 rankings. Memorial offers many other top programs across an array of disciplines, several of which offer an optional co-op component, enabling students to apply what they've learned to real-world scenarios.
Full-time international tuition for a four-year bachelor's degree is C$11,460, making it one of the most affordable universities for international students in Canada. English as a Second Language (ESL) programs range from C$4,700 to C$4,946 at the St. John's Campus, and from C$3,500 to C$5,180 at the Grenfell Campus.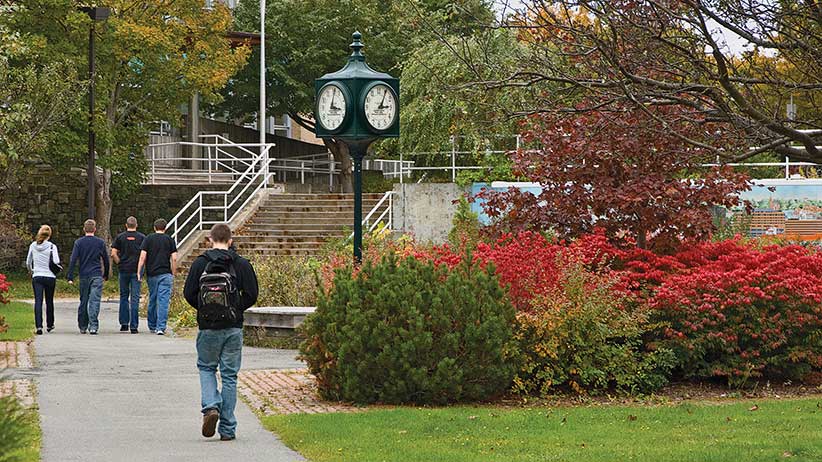 Campus Life
St. John's Campus
St. John's Campus, Memorial University's largest campus, is known as a community within a community. It's the hub of the university's teaching and research facilities for its six faculties and six schools. 
The University Centre, the university's student life building, is every student's home away from home. It comprises the university's food court and book store, and offers transport links across St. John's. The campus is also home to The Works, Newfoundland's largest recreation complex, and the Queen Elizabeth II Library, which Maclean's calls one of the best university libraries "east of Montreal." 
Fun fact: More than 16,000 metres of enclosed walkways and underground tunnels, affectionately known as "MUNnels," connect many of Memorial's 60 buildings, including the student residences. They help make the chilly winters a bit more bearable for both students and faculty alike.
Grenfell Campus
The university's 185-acre Grenfell Campus is located in idyllic Corner Brook, a small city on Newfoundland's west coast. Grenfell is a liberal arts and science campus, with a focus on environmental and fine arts programs. Students will immediately feel at home in this welcoming and inclusive environment.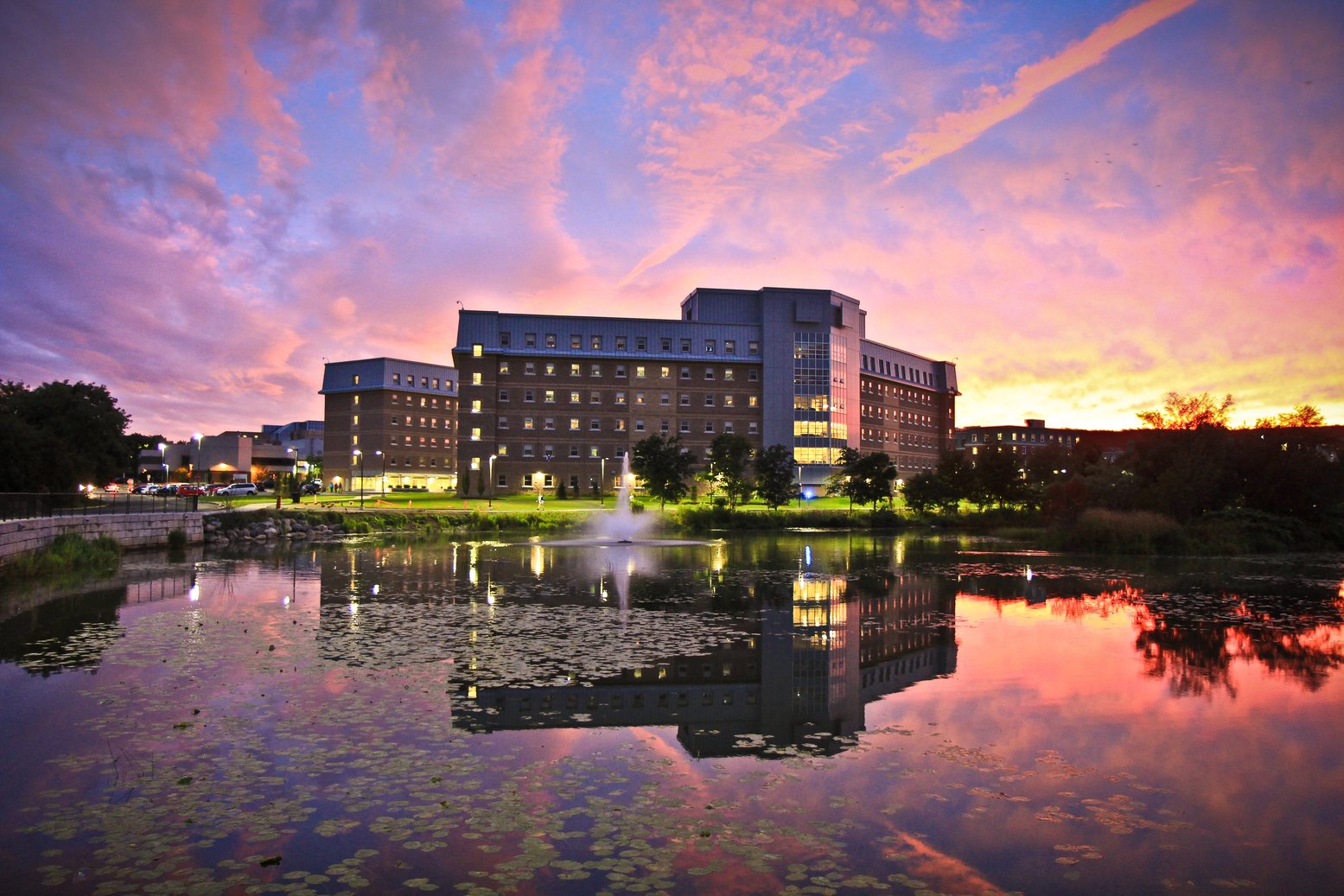 On-Campus Accommodation
Students studying at Memorial University's St. John's Campus have three on-campus residences to choose from: Paton College, Macpherson College, and Burton's Pond Apartments. All three are a stone's throw away from class, labs, and all on-campus amenities.
Memorial's on-campus residences are more than just a place to live. In-house tutors and peer studying opportunities help students excel in their programs. The university's Living Learning Communities connects like-minded students by interest or program, ensuring that they're on the same floor or area of the residence.
More than half of all students studying at Grenfell Campus opt to live on-campus. Students can choose between the university's residence complex and chalet-style accommodations. Students living at the residence complex will be allocated a private bedroom, and share a bathroom with only one other student. Chalet-style living offers an entirely self-contained apartment, with four bedrooms and 1.5 baths, making it the ideal choice for a group of friends who want to live together.
Financial Support at a Glance
Memorial University offers a number of scholarships, bursaries, and awards. Unless otherwise noted, students are automatically considered for most scholarships, which are awarded based on academic merit and recommendations from academic units. 
International students are eligible for Entrance Scholarships, which are available to new students entering Memorial University. The university also offers three types of Undergraduate Scholarships for current, continuing students studying at the undergraduate level. These include Faculty-Recommended Scholarships, Application-Based Scholarships, and General Scholarships.
Get in touch with your ApplyBoard Representative for more information on how you can take advantage of these fantastic scholarships!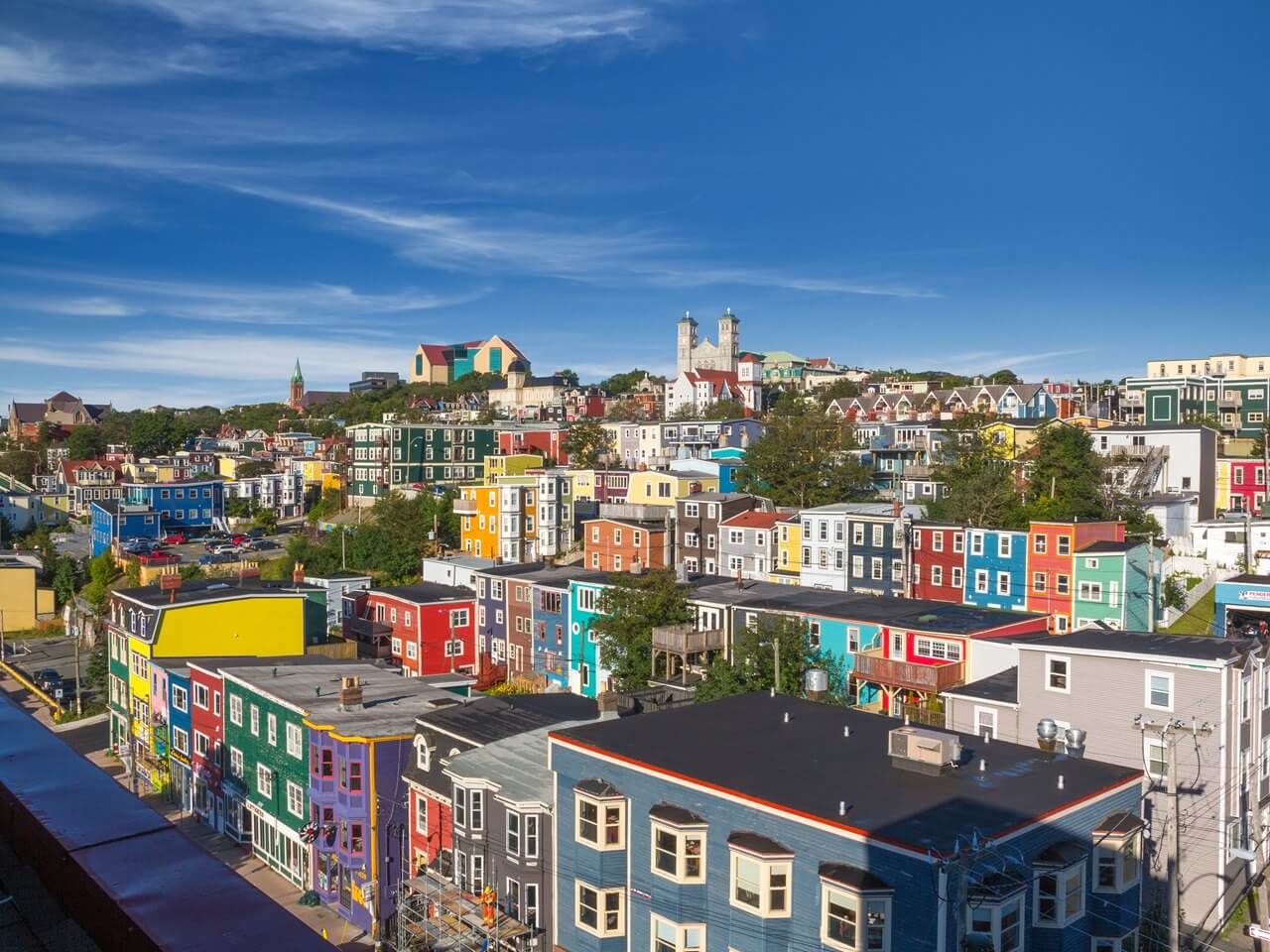 Getting to Know St. John's
From the vibrantly painted houses of Jellybean Row to Cabot Tower perched atop Signal Hill, history abounds everywhere you look in St. John's. This should come as no surprise, as the city is North America's oldest.
There is no shortage of things for students to do when they're not hitting the books. Whether it's exploring Quidi Vidi—a quaint village within the city—to an afternoon on the ocean spotting puffins, whales, and icebergs, St. John's offers a study abroad destination like none other. The city is also home to an innovative culinary scene. An abundance of fresh seafood, seasonal produce, and wild game enables establishments to adopt a truly sustainable approach to the food they serve. 
Insider Tip: Students with a taste for nightlife will enjoy spending time on George Street. Nicknamed the "biggest little street in North America," it's situated in the heart of the city's historic downtown, and is home to a number of bars and restaurants, as well as live music and even several festivals throughout the year.
Life After School
Graduates may be able to take advantage of Canada's Post-Graduation Work Permit Program (PGWPP). It allows eligible applicants the opportunity to live and work in Canada for up to three years after graduating.
To help its graduates find employment related to their field of study, Memorial University has established the Graduate Transition to Employment Program (GTEP). To be eligible, students must have completed their program of study and be currently unemployed or underemployed, e.g., working less than 20 hours per week or not in a job related to their field of study.
Sound like somewhere you'd like to study? Ask your recruiter about applying to Memorial University of Newfoundland!
---