This week ApplyBoard launched its Careers of Tomorrow series! This exciting series includes virtual weekly workshops and social live events exploring a range of in-demand science and technology careers. 
We kicked off the week with our friends Dr. Erfu Yang and Robert Graham of the University of Strathclyde in Glasgow, Scotland, who gave us a crash course on the in-demand world of mechatronics and robotics. They also introduced us to several exciting master's courses offered at Strathclyde, which we'll explore in more detail below.
Founded in 1796, the University of Strathclyde attracts approximately 22,000 students from more than 150 countries every year. The university boasts one of the largest centres for Engineering education in Europe, as well as the largest Faculty of Engineering in Scotland, with over 40 undergraduate and nearly 70 postgraduate taught programs to choose from. The university is consistently ranked among the best in the world, including in the recently announced QS World University Rankings 2022.
If you missed it, you can watch the workshop on-demand below:
What Are Mechatronics and Robotics?
So, just what are mechatronics and robotics anyway?
According to Strathclyde, "Robots and automated machines can work 24 hours a day, in hazardous places, and are much more accurate and consistent than any human. The exciting world of mechatronics and automation engineering has the important task of bringing these machines to life, maintaining them, fixing them when they malfunction, and designing and building new models."
5 Master of Science Courses in Mechatronics and Robotics
Let's take a closer look at five of the one-year Master of Science courses in mechatronics and robotics at the University of Strathclyde, as well as the career paths they offer.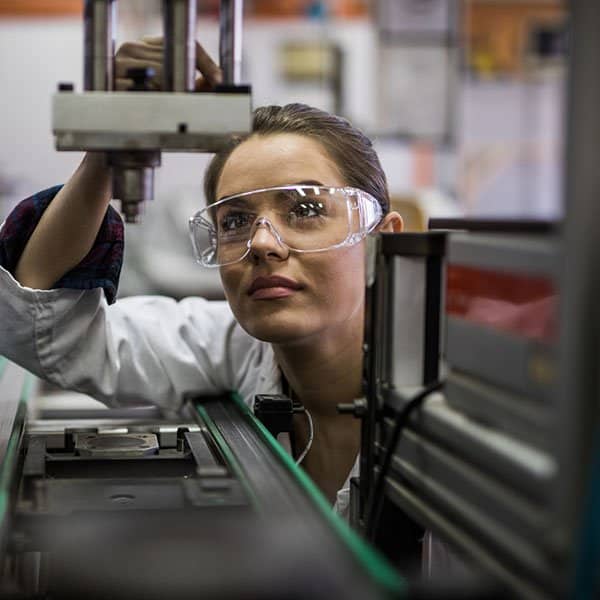 Advanced Manufacturing: Technology & Systems
1-Year Master of Science
If you have firsthand experience in engineering, design, or business and want to take your manufacturing expertise to the next level, Advanced Manufacturing: Technology & Systems is the course for you. Students will be ready to embark on a rewarding career in the manufacturing industry after honing their skills across the following areas:
Manufacturing automation 

Advanced production techniques 

Micro/nano-manufacturing materials and production technology 

Strategic technology management
Students will have a solid grounding in the methods, tools, and techniques associated with advanced manufacturing technology and systems by the time they collect their diplomas.
Graduates of this dynamic course have gone on to land exciting jobs with a number of top employers, such as BAE Systems, Jaguar Land Rover, and Proctor & Gamble. Possible career paths include advanced manufacturing engineer, continuous improvement engineer, advanced manufacturing specialist, manufacturing process engineer, or senior advanced design engineer.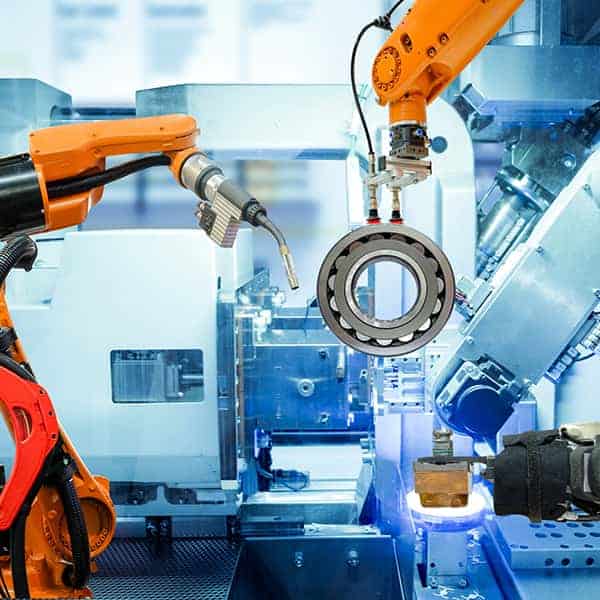 Autonomous Robotic Intelligent Systems
1-Year Master of Science
The UK's growth in the global robotics market is expected to reach £13 billion by 2025, offering plenty of job opportunities for individuals looking to enter this dynamic industry. Autonomous Robotic Intelligent Systems gives students a wide-ranging background in autonomous technologies to help them stand out from the competition in a variety of industries.
This course is jointly delivered by Strathclyde's Departments of Design, Manufacture, & Engineering Management and Electronic & Electrical Engineering. This means that students will be taught by the brightest minds in:
Autonomous systems

Machine learning

Design engineering

Digital manufacturing
After completing two semesters of compulsory and optional taught classes, students will tackle a three-month research project in a field of their choice. Students can also opt to complete the project through an industrial internship, giving them invaluable real-world work experience.
Graduates will find themselves in high demand as graduate controls engineers, graduate software engineers, lecturers, roboticists, and data analytics programmers.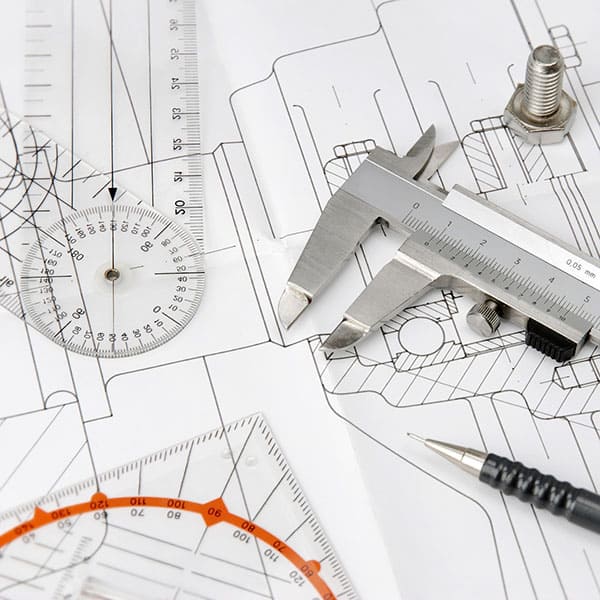 Design Engineering
1-Year Master of Science
The market is constantly demanding new products that are better, less expensive, and more personalized—not to mention developed in as little time as possible. Design Engineering gives students the knowledge and expertise to become agile problem-solvers who combine traditional engineering and design. Students will receive in-depth training across the following areas:
Design theories and process models

Design methods and techniques

Computer-supported product modelling

Analysis
Upon graduation, students will be able to hit the ground running as design engineers, design project managers, CAD engineers, consultant engineers, and product design engineers, to name a few. These opportunities are available across an array of industries, including computing and software development, energy utilities, government agencies, local authorities, hospitals, and educational institutions, medical engineering, and more.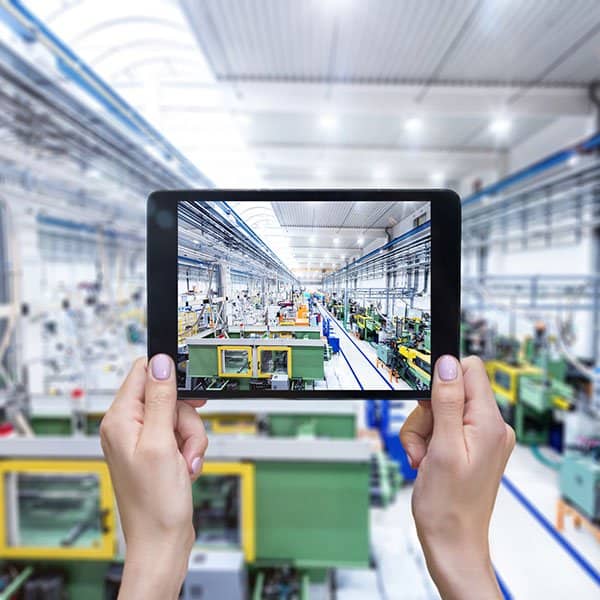 Engineering Management for Process Excellence
1-Year Master of Science
Production and operations managers ensure goods and services are made efficiently, in the desired quantity, on budget, and meet quality control standards. The Engineering Management for Process Excellence course gives students the tools they need to do just that. Students will explore a wide range of topics, including:
Continuous process improvement

Quality and lean six sigma techniques

Production planning

Performance measurement content
During the group project component of the course, students will work together with an industrial client to help them solve a real-world problem. Past organizations have included Adidas, Rolls-Royce, and Unilever. It not only gives students the opportunity to apply what they've learned in the classroom, but also allows them to build their resumes and enhance their skills.
Graduates have gone on to become engineering management consultants, engineering managers, project engineering managers, and team project managers across a variety of in-demand industries, including automotive, aerospace, business, construction, and oil and gas.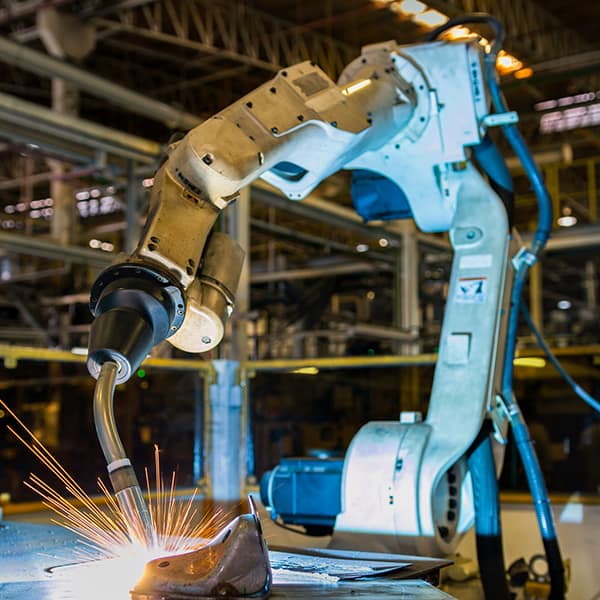 Mechatronics and Automation
1-Year Master of Science
Mechatronics and automation are at the heart of today's digital society. Many of us benefit from products that harness the power of mechatronic principles—such as mobile phones and intelligent robotic vacuum cleaners—without even realizing it. Mechatronics and Automation is ideal for graduates who want to pursue a career in this in-demand field, as well as professionals looking to take their theoretical knowledge and practical skills to the next level.
Students will learn firsthand from leading experts in computer-aided engineering design, computer modelling, system integration, rapid prototyping, product development, and other relevant fields. Students can also take advantage of Strathclyde's cutting-edge facilities and technology, including:
3D visualization

Digital modelling 

Digital model rapid prototyping machines

A computer-aided engineering systems development environment
Graduates will have the skills to land rewarding jobs as mechatronic automation engineers, mechatronics engineers, automation and robotics engineers, and robotics engineers.
---
Social Lives
Watch our social live with Aberystwyth University as we discuss the future of robotics, including career paths in the field and study options available in the United Kingdom.
And check out our chat with Fleming College to learn more about career opportunities in both mechatronics and robotics.
Don't forget to check out our Careers of Tomorrow recaps on Artificial Intelligence and Deep Learning and Blockchain.
---