Over the past few years, Canada has seen a significant rise in international students coming into the country in search of their educational dreams. From affordability to safety, many international students have considered Canada a secure place for them to receive a quality education.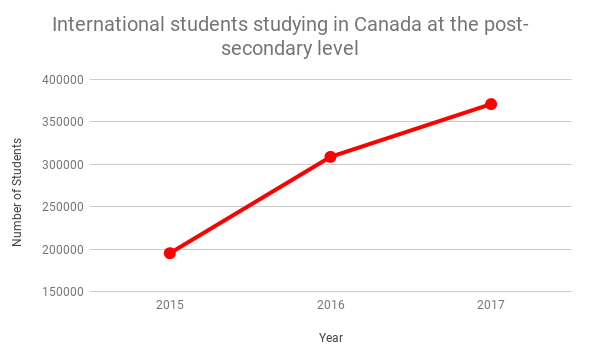 According to the Canadian Bureau of International Education (CBIE), from 2015 to 2017, the number of international students who pursued post-secondary education increased from approximately 195,000 to 370,975 – a 90% increase between the two years.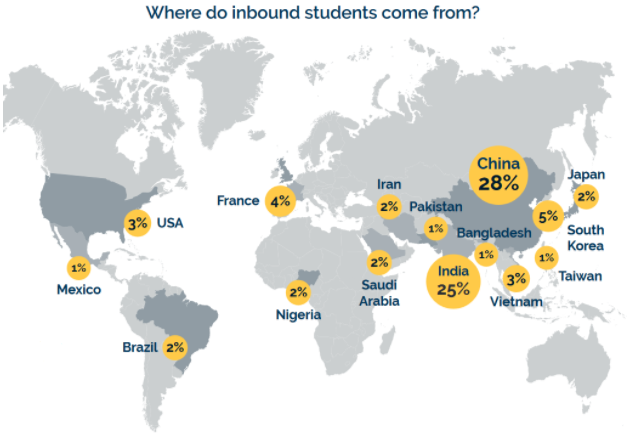 About 28% of all international students in Canada come from China. India, Iran and Vietnam are also notable contenders due to their fast growth in interest for the country. When these students come to Canada, they bring with them cultural diversity, skills and perspectives that significantly contribute to Canadian culture.

Aside from Canada's reputation for being a safe and inclusive country with a high quality of life, international students are extremely welcome and valued as contributors to the Canadian economy. Overall, international students have contributed about $12.8 billion to Canada's GDP in 2016 alone.
Both the federal and provincial governments actively make efforts to ensure that international students want to stay in Canada post-graduation. Whether students opt to take advantage of the provincial programs that keep their talents within their province of study or the federal programs that allow new international graduates study anywhere in Canada (for up to three years without a formal job offer), Canada has built a reputation for itself where anyone can thrive and build a life within the country.
This is supported by the recent CBIE survey that claims that 51% of international students want to stay within the country after their studies. Given their age, skills, adaptability and recognized education, international students are favored as future members of the workforce and are often provided with express entry into Canada for economic purposes.
In the end, Canada has so much to offer international students and is continuing to pursue a culture where international students are embraced should they choose to study there. If you are considering on applying to schools within Canada, ApplyBoard is here to help! We streamline the application process and help you apply to the schools of your dreams in order for you to get the best education as possible. From business to science, whatever you want to study, Canada, its schools and ApplyBoard will support you in every step of the way. To find out more, please click on the following link to see what we are all about: https://www.applyboard.com/ca/faq_students/ .
Dawson Phan, Marketing Assistant at ApplyBoard
---