Immigration, Refugees and Citizenship Canada announced today that, effective immediately, seven additional countries from the Caribbean and Central and South America are now eligible for the Student Direct Stream (SDS): 
Antigua and Barbuda

Brazil

Colombia

Costa Rica

Peru

St. Vincent and the Grenadines

Trinidad and Tobago
Launched in 2018, the Student Direct Stream enables eligible international students from fourteen countries to expedite the processing of their Canadian study permit. Applicants provide "additional information up front, allowing officers to make a thorough assessment and final decision quickly."
These countries join seven others that are eligible for the Student Direct Stream: China, India, Morocco, Pakistan, the Philippines, Senegal, and Vietnam. As international students gear up to begin their studies in person in Canada, this will help give SDS eligible students the peace of mind that their study permits will be processed in time for the start of the Fall 2021 semester.
More information on the Student Direct Stream process, including eligibility requirements, can be found on the Government of Canada website.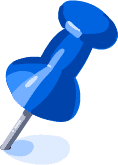 Canada's Ongoing Commitment to International Students
The news that these seven additional countries are now eligible for the Student Direct Stream is another example of the Government of Canada's ongoing commitment to supporting international students during the COVID-19 pandemic.
"Our country's diverse and inclusive society, high quality educational institutions and opportunities to work or immigrate after graduation have made Canada a leading destination of choice for students from around the world," says the Honourable Marco E. L. Mendicino, P.C., M.P., Minister of Immigration, Refugees and Citizenship. 
"The global pandemic has caused disruptions and distress for everyone, including international students. By expanding the Student Direct Stream to a more diverse range of prospective students, we have great optimism that international education will recover, and indeed flourish, as Canada emerges from the pandemic."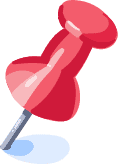 Canada Easing Border Restrictions for Fully Vaccinated Travellers
This news comes on the heels of a recent announcement that Canada is easing border restrictions for fully vaccinated travellers. This means that fully vaccinated international students who meet the travel requirements on the Government of Canada website and have an approved study permit may be able to avoid the added expense of a government-authorized hotel quarantine and the need for a full 14-day quarantine.
---
We continue to recommend monitoring the Government of Canada website for the latest information. As always, ApplyBoard will continue to relay information and updates as they are made available.
---