ApplyBoard has landed Down Under!

That's right! ApplyBoard is thrilled to share that we have officially launched in Australia. That means you can now access exciting educational opportunities at some of the best schools across Australia on the ApplyBoard Platform!
Australia is the world's third most popular study abroad destination, just behind the United States and the United Kingdom. This vibrant country boasts dynamic and immersive education, competitive employment opportunities (both while studying and after), and high quality of life. And that's not even mentioning the fact that these advantages are set against a backdrop of some of the world's most breathtaking natural scenery, as well as bustling, multicultural cities.
Read on for just a few reasons why Australia offers international students such a fantastic study abroad opportunity.
World-Renowned Education
Australia landed at an impressive #7 on the U.S. News' Best Countries for Education 2020 list, and it's easy to see why. Australia is home to one of the world's most renowned education systems, which is tightly regulated by the government to uphold its high standard of education.
These high standards of excellence have certainly paid off. Each year, Australian universities and colleges consistently rank alongside the world's very best on top schools lists. Australia is home to: 
Australia also has a wealth of Technical and Further Education (TAFE) institutes for vocational learning, as well as private colleges. The latter are generally smaller in size, focusing on one or two areas of study.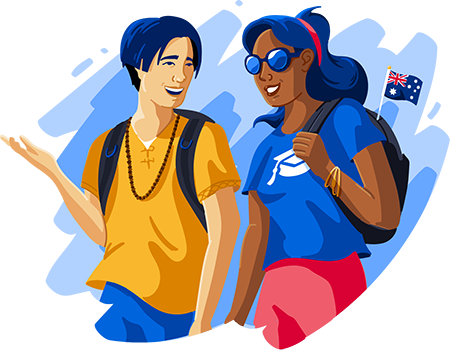 Excellent Employment Opportunities While Studying—and After!
The option to work while studying can weigh heavily in the decision-making process when deciding on prospective study abroad destinations. International students studying in Australia on a valid student visa can work up to 40-hours every two weeks during their study session and full-time during scheduled course breaks, such as the summer holidays.
Australia also offers attractive post-study work options for international students. Depending on the nature of their studies and the sort of job they are looking for, graduates can apply for a Temporary Graduate Visa through either the Post-Study Work Stream or Graduate Work Stream.
Australian degrees are highly sought-after around the world. If a student returns home to pursue work opportunities or further education following their studies, their Australian education will be the gateway to many additional avenues. Finally, the government's Australia Global Alumni Engagement Strategy aims to connect graduates with alumni around the world to support their professional growth.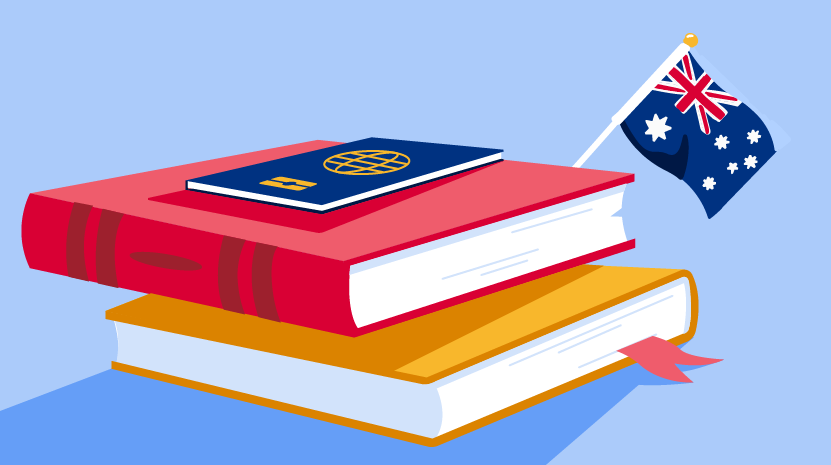 A Country of Diversity and Inclusion
Australia values and embraces diversity in all its forms and recognizes its international student population as a strength. The government passed the Education Services for Overseas Students (ESOS) Act to protect international students studying in Australia and ensure appropriate academic support and excellence.
It's no surprise, then, that students immediately feel welcome in Australia, even before setting foot in the country. Australia is known for its multiculturalism and upholds and celebrates its cultural, religious, and linguistic diversity. Interesting fact: Immigrants comprise almost 60% of Australia's population growth in the last five years and represent approximately 25% of the entire population. Australians speak more than 260 languages and identify with more than 270 ancestries.
Want to Learn More?
ApplyBoard has compiled an array of resources to help you learn the ins and outs of studying in Australia, including:
The Australian education system and study options

The admissions process, application deadlines, and study costs 

The steps and documentation required to obtain a study visa

Tips on how to prepare for living and studying in Australia
Check out our Australia Resources page to explore these resources and more.
Ready to start your study abroad journey down under? Explore top schools in Australia on ApplyBoard.
---