International student enrollment in the US has been on a downward trajectory over the past year. Between former President Trump's unwelcoming stance on international talent and the COVID-19 pandemic, new international student enrollment declined by 72% in 2020.1
Despite this storm that resulted in the US accepting its lowest number of international student visa applications in years, there was reason to believe that things would improve. One of those reasons is the positive shift in the perception of the US among international students this year.
President Biden's election, the US's handling of the vaccine rollout, the reopening of international borders, and the recent joint announcement between the US Departments of State and Education have all contributed to international students, once again, feeling good about studying in the United States.
Key Insights at a Glance
Students submitted 300% more applications to US schools on the ApplyBoard Platform between January and July 2021 as they did over the same period in 2020.
Over half of all international students in the US were studying or working in a STEM field in 2021.
Surging international interest in the US poses a threat to international recruitment in Canada.
Complications with the US immigration process are preventing the US international student population from reaching its full potential.
I'm happy to share that recent ApplyBoard data has revealed those good feelings have translated into decisions by international students. Last month, we saw nine times as many applications submitted to US schools via the ApplyBoard Platform than we did in July 2020.
Breaking Down the US Application Spike
In May, I wrote about the surge in popularity of the US as a study abroad destination. Fast forward three months, and I'm happy to report that the early uptick in international interest foreshadowed even better things to come.
ApplyBoard Application Data
Applications to US schools on the ApplyBoard platform hit a low in July of 2020. Since then, numbers have trended upwards, with our highest-ever monthly total coming in April 2021, and interest has continued to persist throughout the past four months.



Given that the cutoff point for applying to most US programs comes in June or earlier, I'm very encouraged to see applications pouring in during the summer months. This suggests that students are looking past the academic year of 2021-2022, and are willing to commit to US programs beginning in 2022 and beyond.
Variety of Program Offerings a Competitive Advantage for US
The recent shift in the US political landscape and the pro-immigration stance that the Biden administration has taken makes the US feel like a welcoming place for international talent, but that's not the only reason students are prioritizing the US over other destinations.
Recruitment professionals at our American partner schools credit program distribution as one of the biggest reasons attracting international students to the US. The large number of institutions, combined with the range of programs each institution offers, provides international students with a buffet of options.
Whatever field of study or specialization students are interested in, they're likely to find a school or program that suits their preferences in the US. Other countries that contain a fraction of the schools can't offer international talent that same opportunity.


US a Powerhouse in STEM Offerings
In addition to offering students a diverse range of study options, the US is also home to the highest number of schools that specialize in STEM (science, technology, engineering and mathematics)—the most sought-after program by international students studying in the United States.
In the 2019/2020 academic year, 51.8% of new international students enrolled in US programs were in STEM fields.2
It's no secret that the US is a STEM powerhouse in the world of international education. We see this strength shining through in our program interest from US applicants. Nine of the 10 most popular programs on the ApplyBoard platform in 2021 are STEM programs.
The US's attractiveness to STEM students is compounded by the STEM organizations across the United States who are prioritizing hiring international graduates of US schools. The Optional Practical Training (OPT) program in the US allows international STEM students to work in the US for up to 36 months following graduation—two years longer than non-STEM students.



Not only are students positioning themselves within their preferred field of study, but they also have a clear path to securing employment with a company in that field. For international students interested in big tech, data science, or IT, choosing the US can be a turnkey decision.
The average advertised salary in the United States for an entry-level STEM job requiring a BA or higher is $66,123, compared to $52,299 for non-STEM jobs.3
Affordability of Housing
As economies around the world look to bounce back from the financial distress caused by the global pandemic, cost of living is top of mind for international students. The US finds itself in an advantageous position as we near the end of 2021—it's a country that's able to offer very competitive housing prices near desirable institutions.
Rent will always remain costly in high-density metro areas, but the US holds a competitive advantage due to the number of quality schools that exist in less expensive cities.


What Does This Mean for Canada?
As the US prepares to rebound after a five-year decline in international student enrollment, consequences loom for other popular destination markets.
Canada's international education sector experienced a big boom from 2014 to 2019. Between the international backlash from Trump's election and Canada's embrace of international students through measures like the Post Graduation Work Permit Program (PGWPP), Canada was as attractive as it's ever been to international students.
As the US begins to reopen under Biden's leadership, the international recruitment wave that Canada has been riding is likely going to settle. The program variety, popular STEM pathways, and affordable cost of living that so many US schools offer definitely pose a threat to Canadian schools moving forward.
The PGWPP to PR pathway and the multiculturalism of Canada ensure that international students will always express strong interest in Canada as a study abroad destination. However, I anticipate a slowing of the growth trajectory of international interest in Canadian schools.
Looking Forward
Positive news has been breaking in bunches for international students looking to come to the US, and more seems to be on the horizon. As we await the impact of Biden's new immigration blueprint, students are already pouring in before any real policy changes are made.
The US has already approved over 55,000 US student visa applications from Indian students in 2021. Meanwhile, there are thousands of reported cases of international students failing to get US visas due to processing delays—an issue that the Biden administration has said is a priority to resolve.
This boom in international students has the potential to grow at an exponential rate before the year's end. US institutions looking to prepare accordingly should consider:
Communicating information to students about post-graduate work opportunities associated with their field of study, especially if they're in STEM
Educating prospective students about cost-effective living options on campus or in local communities
Investing additional resources in international recruitment, particularly for STEM-focused schools located outside of high-density metropolitan areas
Published: August 27, 2021
Subscribe to ApplyInsights
Sign up for the latest insights on international education.

---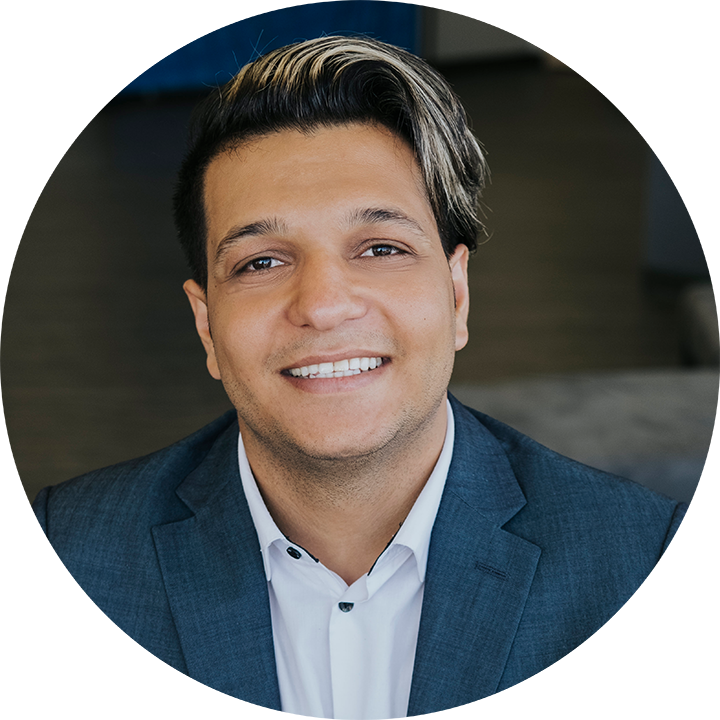 Meti Basiri
Co-Founder and Chief Marketing Officer (CMO)
Meti is driven by the belief that education is a right, not a privilege. He leads the International Recruitment, Partner Relations, and Marketing teams at ApplyBoard, working to make education accessible to people around the world. Meti has been instrumental in building partnerships with 1,500+ educational institutions across Canada, the United States, the United Kingdom, and Australia. Working with over 7,500 international recruitment partners, ApplyBoard has assisted more than 200,000 students in their study abroad journey. Follow Meti on LinkedIn for more access to ApplyInsights and key industry trends.
---
FOOTNOTES:
1. F-1 and M-1 students only. All data courtesy of the US Immigration and Customs Enforcement Student and Exchange Visitor Program (SEVP), unless otherwise noted.
2.Source: Institute of International Education (IIE), Open Doors 2020.
3.Source: Burning Glass Technologies, Real-Time Insight Into The Market For Entry-Level STEM Jobs and STEM Careers, 2014.