ApplyInsights: International Applications to US Schools Surging on ApplyBoard Platform
Back in March, I took a look at the 2020 SEVIS by the Numbers Report issued by US Immigration and Customs Enforcement (ICE). The data confirmed what we've all been seeing on the ground: The COVID-19 pandemic drove a 72% decline in new international enrollment in the US in 2020.
Even so, there were a lot of reasons to be optimistic about the US market, from rising vaccination rates to positive perceptions of the Biden administration abroad and the introduction of the US Citizenship Act in the House of Representatives in February.
Key Insights at a Glance
Applications to US schools on the ApplyBoard Platform surged in the first four months of 2021.
IDP Connect and Navitas research has seen perceptions of the US as a safe and welcoming study abroad destination skyrocket.
The success of the US government's vaccine rollout and the Biden administration's pro-immigration policies appear to be driving the boon.
Now, I'm excited to announce that we're beginning to see that optimism reflected in the student application numbers. Last month, we saw 300% more applications submitted to US schools through the ApplyBoard Platform than we did in April 2020. In fact, we saw more applications submitted to US schools from January through April 2021 than we did in all of 2020.
Breaking Down the US Application Spike
US applications on the ApplyBoard Platform dropped from a high in March 2020, just as the pandemic hit North America, to a low in July and August 2020. Since then, they've risen steadily, hitting our highest-ever monthly total in April 2021.
In February, I noted that more than half of international students in the US were studying or working in science, technology, engineering, or math (STEM).1 At ApplyBoard, we've seen particular interest in technology programs. Seven of the 10 most popular US programs on the ApplyBoard Platform so far in 20212 are in computer science or IT. Another is in data analytics.

The popularity of these programs aligns with the cross-market search data I analyzed earlier this week. Computer Science was the most common field of study search term on the ApplyBoard Platform in 2020. But in the US data, the percentage of applications made to programs with an engineering or technology component actually declined slightly, from 40% in 2020 to 37% in 2021.
In contrast, arts (5% to 5.3%), health sciences (5.8% to 6.8%), and social sciences (3.4% to 4.2%) all saw slight bumps.3 The latter programs still make up only small slices of the US market, but they show a mild shift toward more diverse programming post-pandemic.
Perceptions of the US as a Study Abroad Destination on the Upswing
Across the industry, stakeholders have been optimistic about the impact of Biden's election on perceptions of the US as a study abroad destination. The early returns are positive. IDP Connect made waves when it announced that 76% of prospective international students had an improved perception of the US since Biden's election.
In the most recent round of Navitas Agent Perception Research in March 2021, 36% of recruitment agents agreed or strongly agreed with the statement that the US government has handled the COVID-19 crisis effectively. This still lags behind other major destination markets, including Canada and the UK. However, it marks a 25% increase from the previous round of research in September, when just 11% of agents gave the US passing marks.
Navitas also observed a 29% increase in the proportion of agents that agreed or strongly agreed that the US is a "safe and stable" destination for international students. The percentage of agents that agreed or strongly agreed that the US is "open and welcoming" increased by a remarkable 40% between September 2020 and March 2021.
The growing perception that the US is an open and welcoming destination is encouraging given separate QS research that found that the number one thing students are looking for from a destination country is that it provides a welcoming environment for international students.
Biden Immigration Policies, Vaccine Rollout Likely Driving Optimism
The US COVID-19 vaccine rollout, which began in the final days of the Trump administration and accelerated under Biden, has been remarkably successful. As of May 21, almost 40% of the US population is fully vaccinated. In contrast, the UK is at 32% and Canada is at just 4%.4
Biden has signed a series of executive orders signalling his government's openness to immigration. On day one of his administration, he rescinded Trump's controversial ban restricting travel from seven majority-Muslim nations. More recently, the Biden administration formally abandoned Trump-era attempts to tighten H-1B visa eligibility rules, which allow foreign nationals to work in the US in specialized fields such as IT, finance, medicine, and engineering.
Back in February, Democratic members of the US House of Representatives unveiled the Biden-backed US Citizenship Act. If passed, the bill would represent the most significant overhaul of US immigration legislation in a generation. The bill is opposed by the opposition Republican party and would require changes to the US Senate's filibuster rule to pass, which appear unlikely. However, the bill stands as a strong statement of the Biden administration's immigration priorities.
The Bottom Line
US higher ed institutions should take note: Student demand is rising quickly, and the time to scale up to meet it is coming. For institutions in Canada, the UK, and Australia, beware the waking giant. Canada in particular has had success contrasting its pro-immigration stance with the scattershot anti-immigration policies and rhetoric of the Trump administration. That advantage appears to be dwindling.
Published: May 21, 2021
Subscribe to ApplyInsights
Sign up for the latest insights on international education.

---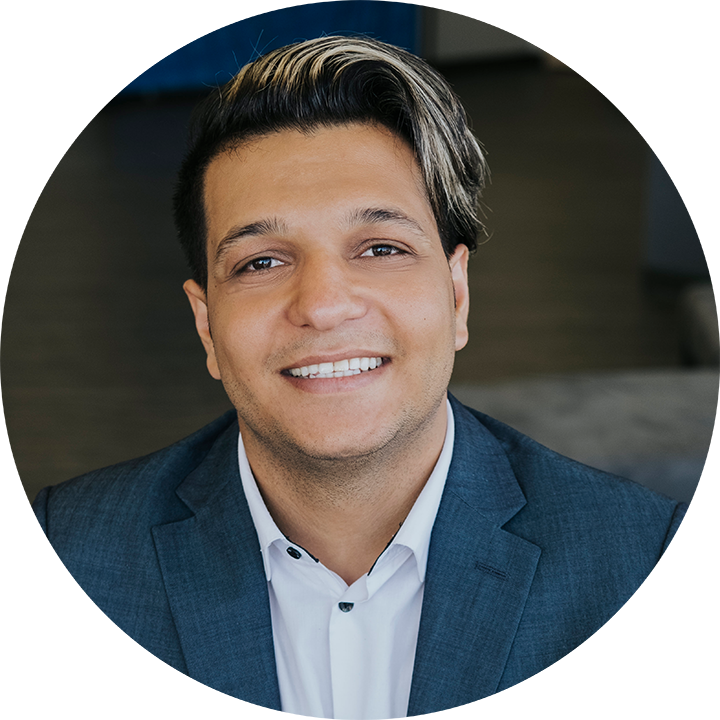 Meti Basiri
Co-Founder and Chief Marketing Officer (CMO)
Meti is driven by the belief that education is a right, not a privilege. He leads the International Recruitment, Partner Relations, and Marketing teams at ApplyBoard, working to make education accessible to people around the world. Meti has been instrumental in building partnerships with 1,500+ educational institutions across Canada, the United, the United Kingdom, and Australia. Working with over 5,000 international recruitment partners, ApplyBoard has assisted over 150,000 students in their study abroad journey. Follow Meti on LinkedIn for more access to ApplyInsights and key industry trends.
---
FOOTNOTES:
1. Source: Institute of International Education (IIE), Open Doors 2020.
2. By number of applications submitted.
3. Please note: Percentages do not add to 100. Some programs may fall into multiple categories.
4. Source: Our World in Data, Coronavirus (COVID-19) Vaccinations, May 21, 2021.
---