On July 26, the US Departments of State and Education issued their first joint statement in over two decades in support of the country's international education mission. The statement kicked off the annual EducationUSA Forum and sent ripples across the industry, with stakeholders applauding the US government's clear, comprehensive statement of principles.
In today's ApplyInsights, I'm going to quickly break down what this announcement means for the sector. In particular, I'll focus on what ApplyBoard's recruitment partners need to know and what exciting news they can share with their students.
Key Insights at a Glance
The US Departments of State and Education issued a historic Joint Statement of Principles in Support of International Education at last month's EducationUSA Forum.
The statement argues that international education is essential to helping countries build ties and work together to confront challenges such as pandemics and climate change.
Key commitments include partnering with the business community to further international education, using technology to expand access to international education, and welcoming international students to the US in a safe and secure manner.
It's an electrifying statement, and at ApplyBoard, we're excited to work with the US government and our American partner schools on their renewed mission.
A New Approach to US International Education
The statement begins with a clear and compelling argument for why the US needs a strong international education sector:
"The robust exchange of students, researchers, scholars, and educators, along with broader international education efforts between the United States and other countries, strengthens relationships between current and future leaders. These relationships are necessary to address shared challenges, enhance American prosperity, and contribute to global peace and security." – Joint Statement of Principles
At a time when countries need to work together to tackle challenges like the COVID-19 pandemic and the climate crisis, the US government points to international education as a way for countries to develop the ties that lead to that cooperation. It's exciting to hear the US government talk about international education as a key part of the solution to big problems the country and the world are facing.
The statement also notes that "US students, researchers, scholars, and educators benefit when they engage with peers from around the world, whether overseas or through international education at home."
This hit close to home for me. When we at ApplyBoard talk about educating the world, we don't just mean ApplyBoard students. We also mean the other students, educators, and researchers ApplyBoard students work with and learn from.
Key Principles Guiding the New Approach
In the statement, the US Departments of State and Education lay out a series of actions they will take to support a renewed focus on international education. Here are a few key highlights.
The US government has committed to partnering with the business community and other stakeholders to further international education. Research has shown that international students are laser-focused on career outcomes post-study, and look for information on work placements and links to industry when choosing their study abroad destination. As the US government works to build these partnerships, I see them becoming a key selling point for US institutions.
The statement also commits to welcoming international students in a safe and secure manner. Per QS research, the single most important thing international students are looking for when deciding where to study is a safe and welcoming environment. The statement also marks a huge reversal from the divisive rhetoric of the Trump era, when surveys repeatedly found the US to be the least safe and welcoming destination for international students among the top five English-speaking study abroad destinations.1
I'm also pleased to see the US government commit to using technology to expand access to international education. As the world emerges from the coronavirus pandemic, schools will need to embrace this kind of hybrid approach to comply with social distancing guidelines. Student expectations around access to learning are also changing. I expect to see more and more international students looking to save money by studying remotely from their home country in their first year or two enrolled internationally. US schools that work to accommodate this model will have a leg up on the competition.
Between January and July 2020, students submitted more than twice as many applications for US institutions through ApplyBoard than in all of 2020.
Selling the New Approach to the American People
The statement highlights a number of other key principles, but many boil down to one key theme: selling the importance of international education to Americans themselves.
In laying out the actions they propose, the departments write, "We recognize that the US government has a unique role in international education because of its responsibility to the American people; its purview over foreign affairs, national security, and economic and border policy; its capacity to provide national and global leadership; and its role in affecting how the United States is perceived globally."
It's no coincidence that the government lists its responsibility to the American people first. The government has carefully crafted the statement to make plain that a thriving international education system is in the best interest of all Americans. It repeatedly mentions the enormous positive impact the international education industry has on the US economy:
"In 2020, international students contributed over $39 billion to the US economy, making US education the nation's sixth-largest services export, supporting an estimated 415,000 American jobs." – Joint Statement of Principles
The statement highlights that international education will be a key piece of the post-COVID recovery and even ties it in to President Biden's build back better campaign slogan. The message: international education is a priority for the Biden administration, and it should be a priority for all Americans.
The Future for International Education in the US
I can't overstate the significance of what the US government is saying here. This is the clearest statement in a generation that international students are welcome in the United States and that international education is important to the country's ongoing security and prosperity.
I've spoken with a few of our recruitment partners about the announcement, and some are skeptical about Biden's ability to bring about the changes laid out. I get it. It's true that the US political system remains gridlocked. Significant immigration reform, such as the US Citizenship Act introduced in the US House of Representatives back in February, is likely impossible.
However, the US president also has the ability to enact change directly through executive orders, as Biden did when he reversed Trump's Muslim ban on his first day in office. Biden is primed to put in place much of the plan laid out in the joint statement through similar executive actions.
The Biden administration has also proposed a significant staffing increase at the US Department of State. Trump oversaw a historic hollowing out of the department, which meant fewer people to process visas and a slower visa approval process. By restoring or growing these offices, Biden can expedite the visa approval process and get more international students on US soil faster than we have seen in years.
The Bottom Line
The US government's renewed commitment to international education is an exciting opportunity for ApplyBoard recruitment partners and students. International students have a long history of success in the US. In fact, 2018 research by the National Foundation for American Policy found that almost one-quarter of American startup companies valued at US$1 billion (21 of 91) had a founder who first came to the US as an international student.
At ApplyBoard, we look forward to helping the next generation of young entrepreneurs make their mark in industry. ApplyInsights will continue to cover the Biden administration's international education policies as they roll out. In the meantime, know that the United States is once again open for business!
Published: August 9, 2021
Subscribe to ApplyInsights
Sign up for the latest insights on international education.

---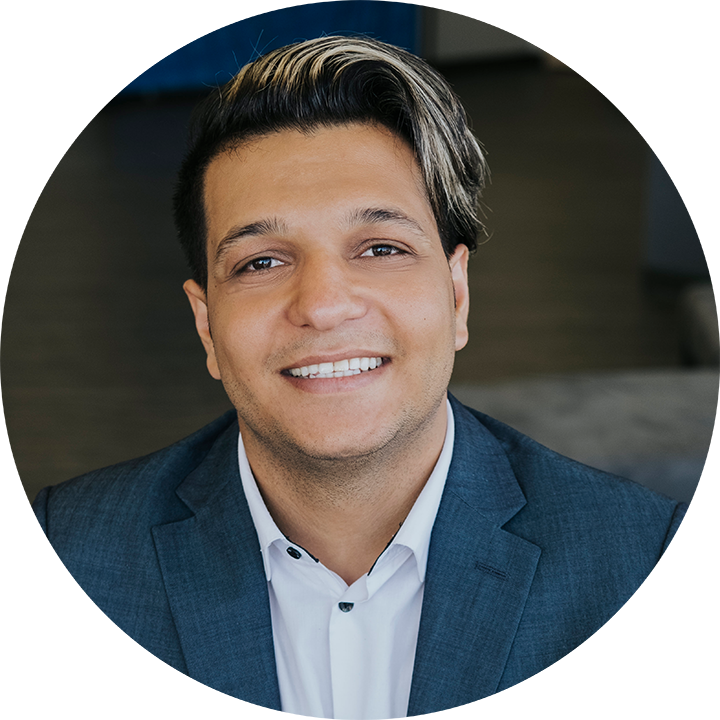 Meti Basiri
Co-Founder and Chief Marketing Officer (CMO)
Meti is driven by the belief that education is a right, not a privilege. He leads the International Recruitment, Partner Relations, and Marketing teams at ApplyBoard, working to make education accessible to people around the world. Meti has been instrumental in building partnerships with 1,500+ educational institutions across Canada, the United States, the United Kingdom, and Australia. Working with over 5,000 international recruitment partners, ApplyBoard has assisted over 150,000 students in their study abroad journey. Follow Meti on LinkedIn for more access to ApplyInsights and key industry trends.
---
FOOTNOTES:
1. The United States, the United Kingdom, Canada, Australia, and New Zealand.