Founded in 2004, Yorkville University offers job-oriented programs to give students the professional knowledge, skills, and designations that employers value. Yorkville has in-person campuses in two of Canada's most vibrant cities. Its central campus is located in bustling downtown Toronto, Ontario, and the university's West Coast campus is in the Vancouver, British Columbia suburb of New Westminster. Students can also opt to study entirely online via the Toronto Online Campus and Vancouver Online Campus. More than 5,900 students—including over 1,600 international students—study at Yorkville University every year!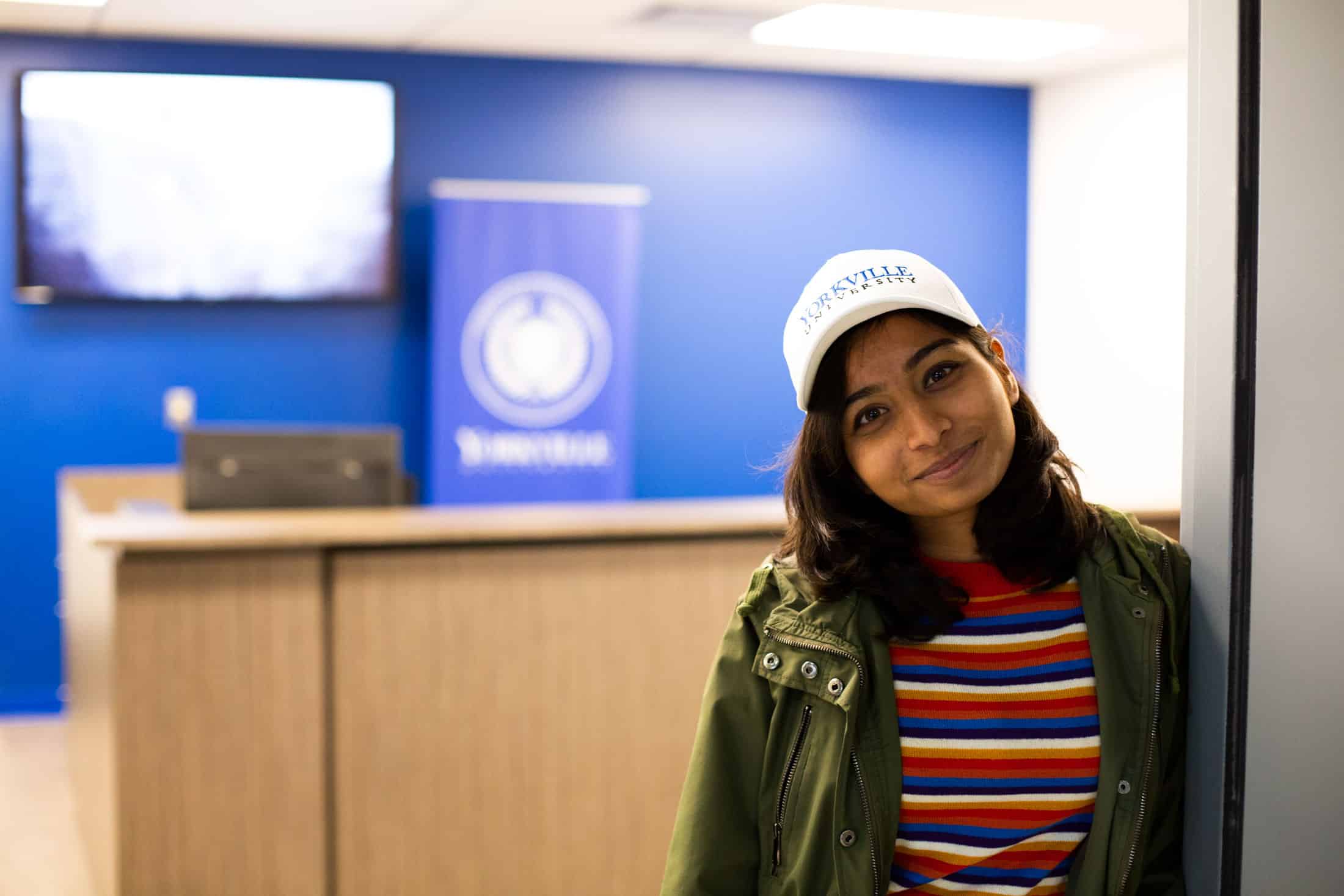 Your Introduction to Yorkville University
Yorkville University gives students the flexibility to study when and how they want. The university is a pioneer in online learning and has been delivering courses in that format since it first opened its doors in 2004. Students, regardless of whether they study online or in-person, have the option to study year-round without any enforced breaks. This allows students to accelerate their studies and graduate faster—in as little as two and a half years—saving them not only time but also a considerable amount of money.
Studying at Yorkville University
Regardless of what a student decides to study, Yorkville's goal is always the same: to engage students. With an average class size of just 20 (with many classes having as few as 10 students), students get individual, personalized attention from instructors who are leaders in their field.
Yorkville offers an array of dynamic career-focused undergraduate programs, developed with input from leading employers, across the following areas:
Business Administration

Energy Management

Interior Design

Management Accounting

Project Management 

Supply Chain Management
The university's student-centred approach to learning means that students have the opportunity to complete the majority of their work, including learning exercises and other activities, right in the classroom. This frees up time outside of class for other things, such as working part-time or raising a family.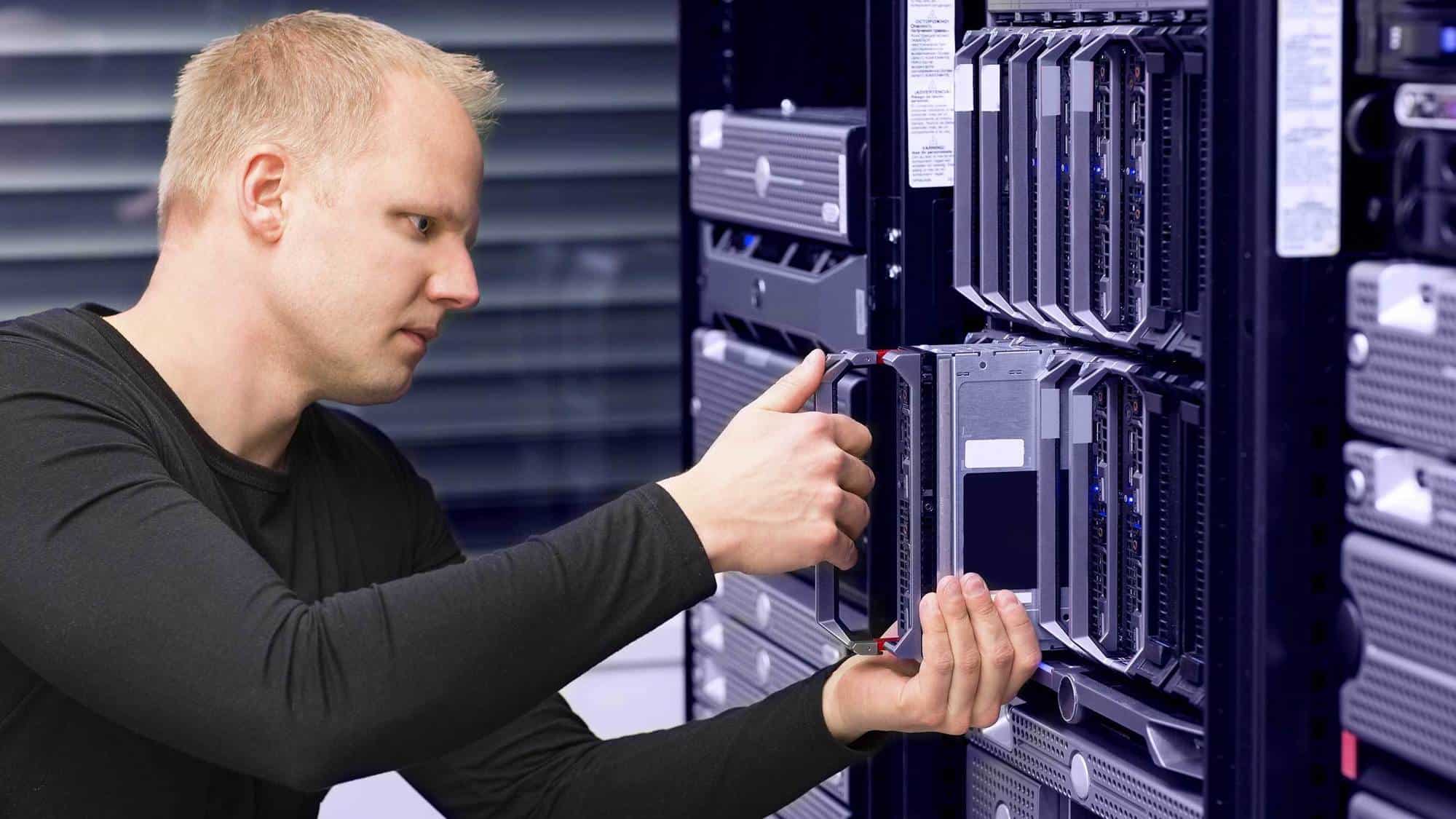 International Tuition Fees
Full-time international tuition for a three-year bachelor's program can range from C$16,900 to C$19,158 per year, while a four-year bachelor's program ranges from C$17,250 to C$20,250. Yorkville's English as a Second Language (ESL) Pathway Program is C$7,816. Check out the individual program pages on the ApplyBoard Platform for the most accurate information.
Student Support and Resources
Yorkville University provides a variety of student support services and resources to ensure students succeed both during their studies and after.
Student Assistance
Yorkville University program advisors are on hand to help students academically, and the university's student success team offers health, wellness, and career support.
Tutoring
The university's Learning Success Centre offers 24/7 tutoring and a wealth of study resources to ensure students are prepared come exam time.
Writing Support
For students who need a helping hand with their writing, Yorkville offers APA (American Psychological Association) and writing tutoring to help students make the grade and develop their English writing skills.
Financial Support
A one-time C$10,000 scholarship is applied to the tuition fee for all bachelor's degree programs at Yorkville University. This scholarship is exclusive to ApplyBoard applicants! Please reach out to your ApplyBoard Representative for more information.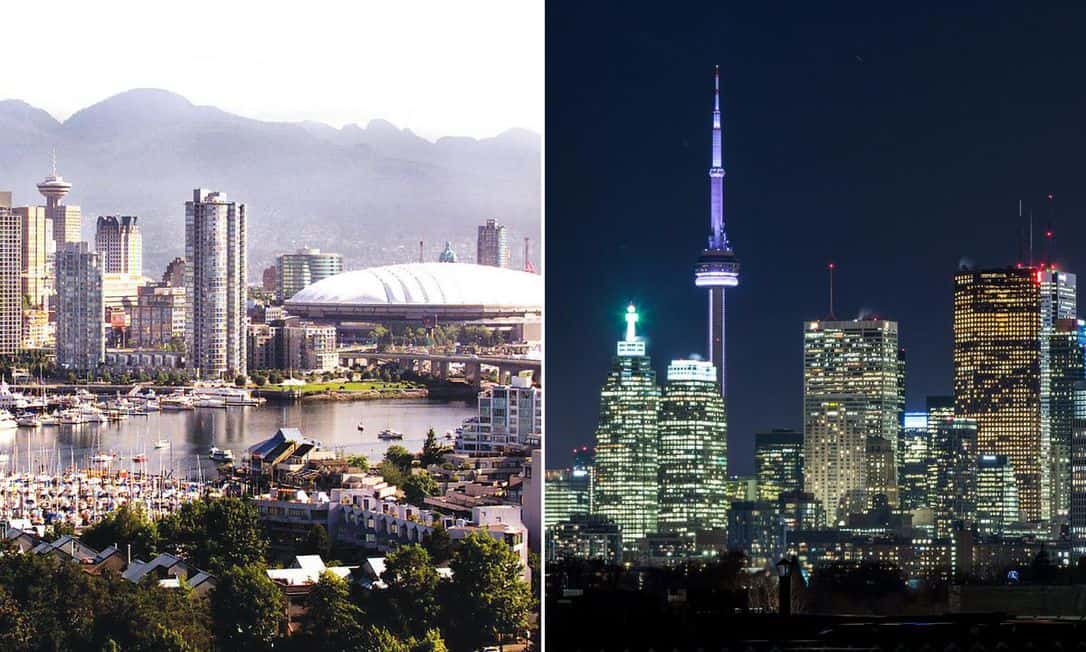 Getting to Know Toronto and Vancouver
There's a reason why international students around the globe flock to study in both Toronto and Vancouver. Toronto ranked an impressive #11 in the world on the most recent QS Best Student Cities Ranking, and Vancouver arrived at #16 on the same list.
While we don't have time to explore all of the reasons Toronto and Vancouver are such incredible study abroad destinations, we do want to call attention to a few of the highlights. Both are multicultural and inclusive cities, where international students will immediately feel welcome. The BBC named Toronto the most multicultural city in the world, and Vancouver has strong cultural ties to the Asia-Pacific region. Both offer all the advantages that come with big city living, such as world-class shopping, sports teams, dining, entertainment, culture, and more.
Yorkville's Toronto campus is located in the city's downtown quarter, and the Vancouver campus is in New Westminster. The oldest city in Western Canada, New Westminster is a short journey by SkyTrain (the city's light rail) from downtown Vancouver, offering students the best of both worlds.
Life After School
With Yorkville University's flexible, accelerated degree option, international students can fast-track their studies, enabling them to enter the job market ahead of the competition. 
For an additional competitive advantage in the job market, Yorkville also gives students the option to earn prerequisites to apply for a number of professional designations, such as Chartered Professional Accountant or Professional Project Manager.
What attracts many international students to study abroad in Canada is the country's Post-Graduation Work Permit Program (PGWPP). It allows eligible applicants the opportunity to live and work in Canada for up to three years after graduating. Prospective students will be pleased to know that the majority of Yorkville University's programs will make them eligible for this unique opportunity.
Sound like somewhere you'd like to study? Ask your recruiter about applying to Yorkville University!