Yorkville University has been at the cutting-edge of learning since the university was established in 2004. Canada's largest private university, Yorkville is also a pioneer in online learning, having offered this option to its students since it opened its doors. The university boasts campuses in Toronto and Vancouver, two of Canada's largest, most diverse, inclusive, and vibrant cities. With its career-focused curriculum and average class size of just 20, students get the education and personalized attention they need to excel in a competitive job landscape.
ApplyBoard was thrilled to participate in Study in Canada: Earn Your Degree Without Delay, a virtual discussion exploring everything this world-renowned university has to offer. The panel included:
Meti Basiri

, Co-Founder and CMO, ApplyBoard

Dr. Walter Lee

, Sr Vice President, Marketing & Enrollment, Yorkville University

Deepak Mehta

, Sr Recruitment Manager for Yorkville University, ApplyBoard

Krupali Patel

, Yorkville University student and Student Council Member
If you missed the virtual discussion, you can watch it on-demand below:
Be sure to read on for five reasons why Yorkville University should be on any international student's radar.
1. Job-Ready, PGWP Eligible Programs
First and foremost, Yorkville University's job-ready programs are designed alongside industry to ensure that graduates have the relevant skills and knowledge to hit the ground running upon graduation. 
Yorkville offers the following career-focused programs across its two campuses, including:
Toronto Campus
Vancouver Campus
No discussion of Yorkville would be complete without a mention of the Toronto Film School at Yorkville Universityl! The Toronto Film School offers an array of "career-focused and application-oriented" programs designed to help students land jobs in the ever-growing film industry. It was recognized as the top-ranking film school in Canada in both the QS World University Rankings and CEOWorld Magazine. 
Prospective students will also be thrilled to learn that all of Yorkville's programs are post-graduation work permit (PGWP) eligible. This means that students who successfully complete a program at Yorkville can live and work in Canada for up to three years, gaining invaluable work experience in the Canadian job market.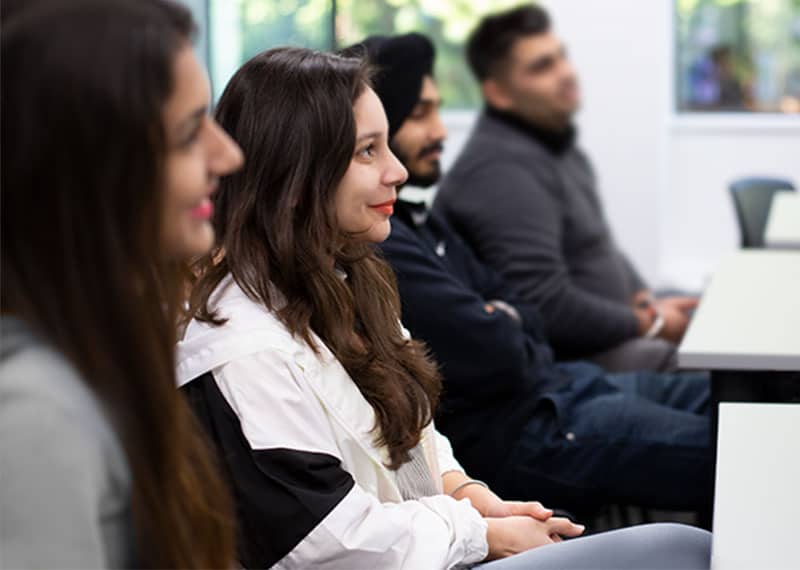 2. Study at an Accelerated Pace
Yorkville University allows students to study at an accelerated pace. Students have the option of studying year-round with no forced breaks, enabling them to complete a bachelor's degree in as little as two and a half to three years. It allows students to save a considerable amount of money on day-to-day living expenses and enables them to enter the job market and start earning money significantly sooner. Yorkville also offers "optimum credit transfers based on your previous learning."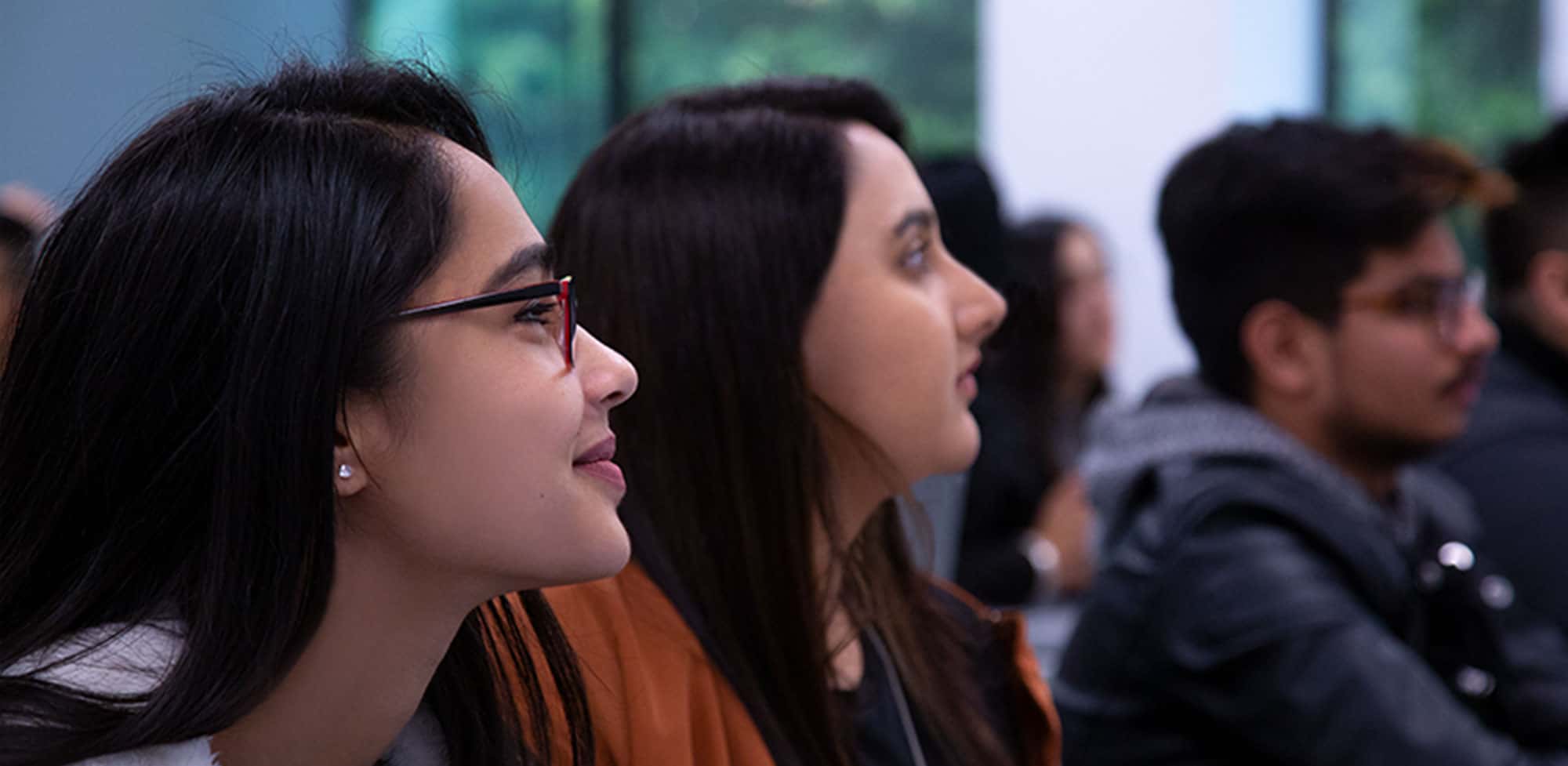 3. Flexible Study Options
With day, evening, and weekend classes, students can study at the time that best suits them and their busy schedules. This flexibility allows students enrolled in an on-campus degree program to take full advantage of the option to work while studying in Canada. Students may be eligible to work:
Up to 20-hours a week while studying

Full-time during scheduled term breaks
Working while studying not only helps international students to offset study costs, but also allows them to gain relevant work experience and start building their resumes.
Yorkville's flexibility also extends to an array of intakes, with most programs offering start dates in January, April, July, and October.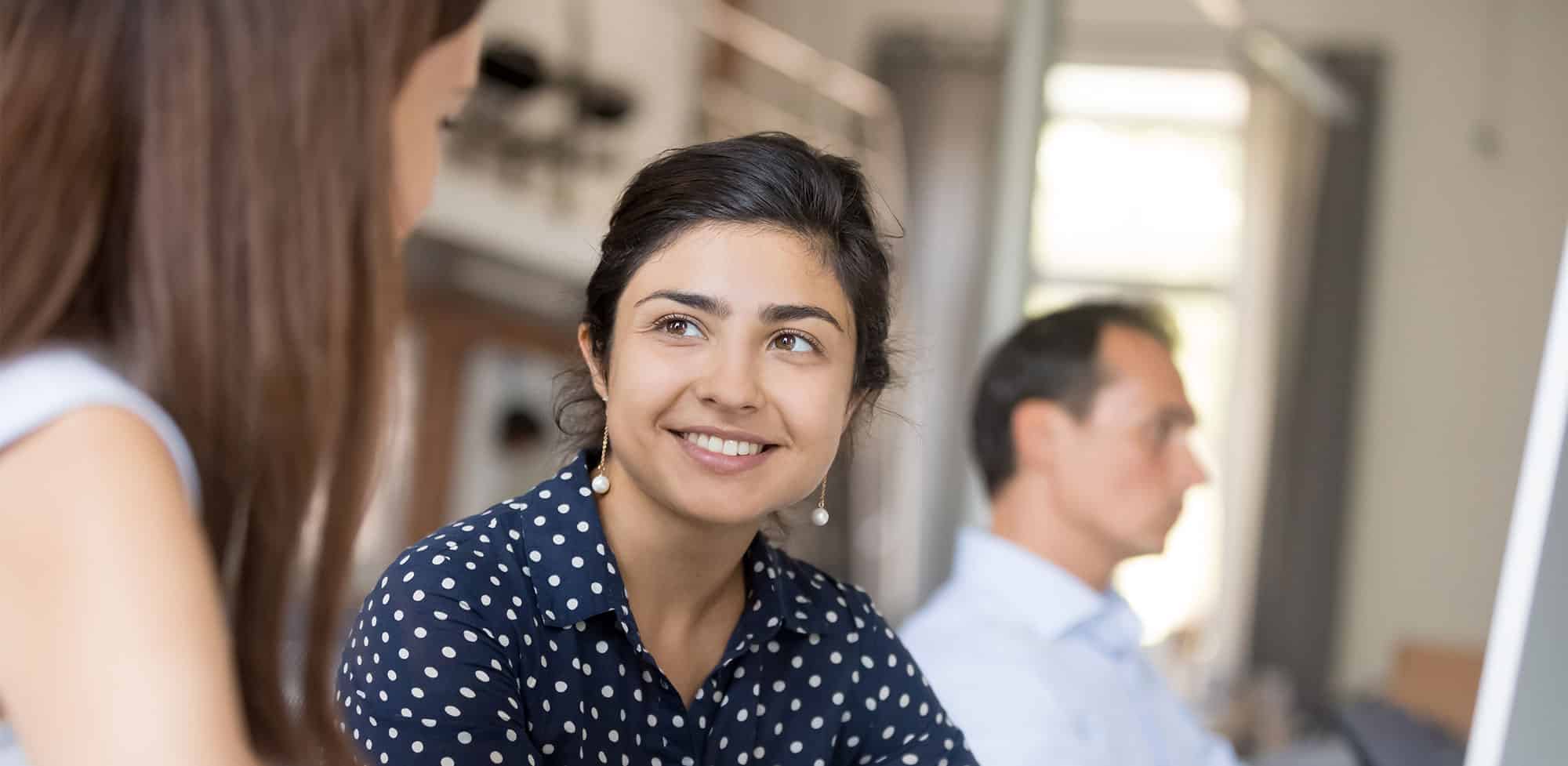 4. Excellent Student Support Services
Yorkville University provides a range of student support services and resources to ensure students succeed both during their studies and after. The university's Student Success Centre offers resume writing and interview preparation workshops to equip students with the tools they need to thrive in their careers.
Here are just a few of Yorkville's student support services that help set students up for success:
Student Assistance
Yorkville University program advisors are on hand to help students academically, and the university's student success team offers health, wellness, and career support. 
Tutoring
The university's Learning Success Centre offers 24/7 tutoring and a wealth of study resources to ensure students are prepared come exam time.
Writing Support
For students who need a helping hand with their writing, Yorkville offers APA (American Psychological Association) and writing tutoring to help students make the grade and develop their English writing skills.
5. An Exclusive Bursary
Last but not least, Yorkville University and ApplyBoard realize that studying abroad can be expensive. That's why we've partnered to offer international students a one-time C$10,000 bursary, applied to the tuition fee for all bachelor's degree programs at Yorkville University's Toronto and Vancouver campuses. This bursary is exclusive to ApplyBoard students!
Sound like somewhere you'd like to study? Ask your recruiter about applying to Yorkville University!
---