The United Kingdom (UK) has long been a popular choice for students studying abroad—and for good reason!
It's home to some of the world's oldest and most venerable English-speaking universities, which have been educating students for more than 800 years.
This blog post will explore:
The UK education system

Study options available to international students

How to apply for admission

Application deadlines

The cost of studying and living in the UK

The documentation required to obtain a study visa

Why Study in the UK?

There are many reasons international students flock to the UK each year to study.
At the top of the list is the world-renowned education it offers. Three of the top 15 universities in the Times Higher Education World University Rankings 2021 are located in the UK, and more than 65 UK universities are included in Shanghai Ranking's Academic Ranking of World Universities (ARWU).
Students also have the peace of mind knowing that they are taught by active researchers, or professors, with expert industry knowledge.
Tight Regulations
Unlike the United States, which has both state and federal regulations for its education systems, UK educational institutions tend to work from the same government guidelines, maintaining high standards of teaching, support, and resources.
Flexibility
There are many routes into higher education in the UK, including pathways, foundation years, and pre-sessional English courses. Students can also complete a degree in significantly less time compared to other countries, making it more cost-effective. It's possible to earn a bachelor's degree in three to four years, and a master's in just one year.
Post-Study Work Permit Eligibility
Last year, the UK announced that it will launch a two-year post-study work visa. It's anticipated that students graduating in summer 2021 will be the first group eligible to take advantage of it.
Due to the current global pandemic, information on the post-study work visa has been delayed. ApplyBoard will update you as more information becomes available.
Learn more about UK Graduate Immigration Route eligibility.

Education System Overview
The UK education system is divided into four levels. While there may be slight differences among these levels in England, Scotland, Wales, and Northern Ireland, they all follow the same basic structure.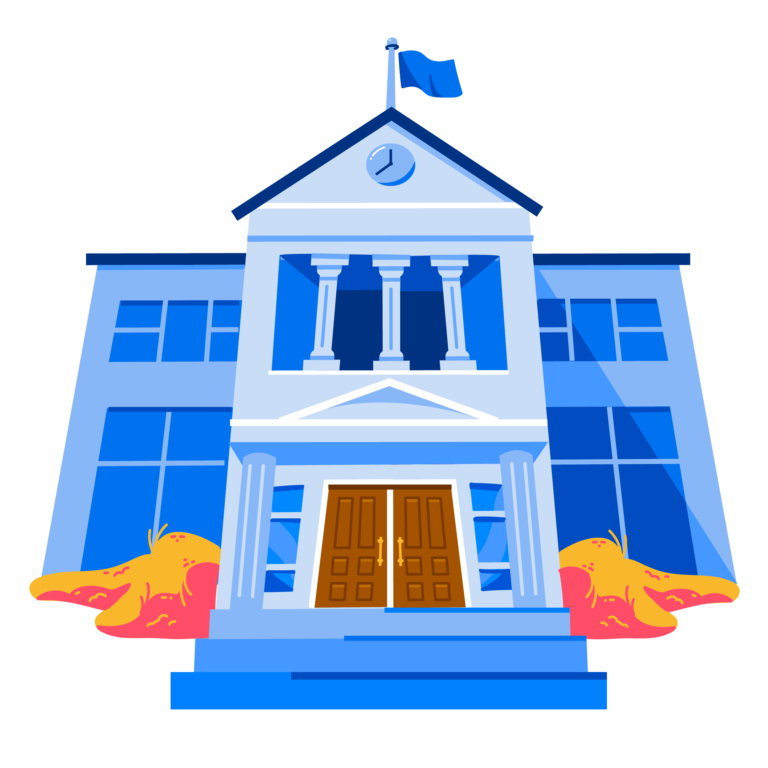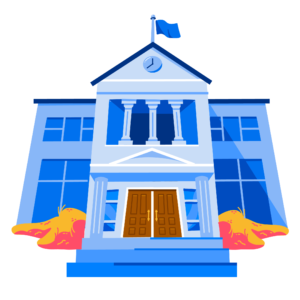 Primary School
5–11 years old

Kindergarten to Year 6 
Secondary School
11–16 years old 

Years 7–11 

Students complete standardized exams 

Students graduate with a General Certificate of Secondary Education (GCSE) 
Further Education (FE) College
16–18 years old 

Years 12–13 
Higher Education (HE) University
18+ years old 

Undergraduate: 3+ years depending on study (4+ years in Scotland) 

Post-graduate: 1–2 years 

PhD: 3–5 years
Foundation Programs
There are four pathways available to international students looking to build skills prior to entering a higher education program or gain support while transitioning to study in the UK. While all four share this common aim, there are differences in content, length, and progression.
English Language Programs
Offered by schools, colleges, universities, and private providers

Duration: A few weeks, a term, or even a year long

Intensive language immersion
International Foundation Year
An academic prep program that serves to bridge the gap between the UK and other international education systems, and is generally equivalent to UK Year 13

Duration: 2–3 terms

Can include language study 

Bridges the gap to A-level equivalency 
International Year One
This stream is for students who are academically ready for higher education but might need extra support as an international student or English language learner

Equivalent to Year 1 of an undergraduate program, with students then progressing to Year 2

Duration: 2

–

3 terms

Provides additional support and modified courses
Pre-Master's Program
A hybrid program that consists of both language and subject-specific knowledge

Students can complete necessary English requirements and prep courses in their intended area of study

Not usually offered by public institutions, but available from private companies that may operate on campus

Divided into streams such as business and science
Admission Requirements
While admission requirements vary by institution, the following are minimum requirements for each level of post-secondary study. Please refer to the ApplyBoard Platform for specific university and program requirements.
Undergraduate Degree
Completion of A-levels or equivalent 

Proof of English language proficiency 

Program-specific prerequisite courses (e.g., math, biology) 
Master's Degree
Completion of an undergraduate (bachelor's) degree

Proof of English language proficiency

Program-specific prerequisite courses (e.g., statistics) 
Post-Graduate Degree
Completion of a master's degree 

Proof of English language proficiency 

Program-specific prerequisite courses and (usually) research experience 
Other Requirements
Personal Statement
Written by the student and typically in essay format

It allows the university to learn more about the student beyond their grades, and generally covers why they want to study that particular course at that university

The student should also include any relevant skills and achievements, hobbies, work experience, explanations of education gaps, what they want to do in the future, and why they want to study in the UK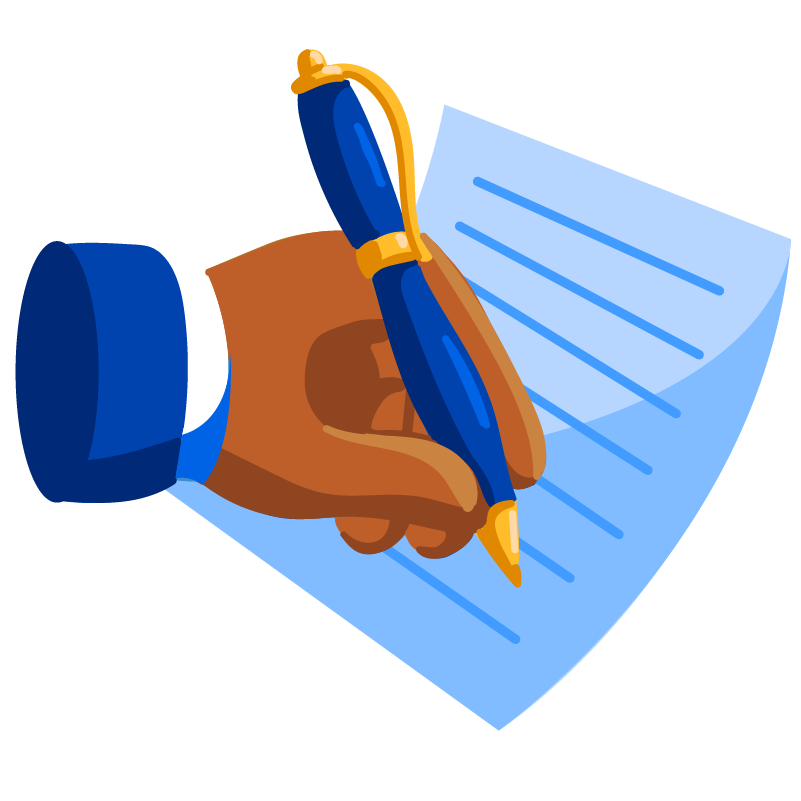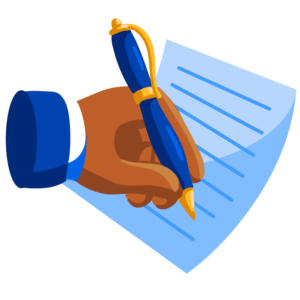 References
Universities request references to vet the information students provide

References should be from individuals who can speak to a student's academic ability and work ethic, such as a supervisor, teacher, tutor, or principal, or a professional reference from a manager
English Language Proficiency
Proof of English language proficiency is required for all students from non-English-speaking countries 

Examples of accepted tests include: 

English Language GCSE, A-Level, or IB 
Score requirements vary by university and program, so check with the institution for more information.
Note: While TOEFL and IELTS are usually the standard accepted English language proficiency tests, some universities are offering their own online tests during COVID-19. 
Interview
Prospective students may have to participate in an interview with the university, either in-person or remotely 

Students from high-risk countries will also be required to

complete a UK credibility interview
Portfolio
A portfolio may be required for art or design courses

Timelines and Deadlines
It goes without saying that it's incredibly important to adhere to deadlines. Students should note all important dates in the application process.
Here are some key milestones:
Mid-October
Deadline for highly competitive professional programs such as medicine, veterinary sciences, and dentistry, as well as the University of Oxford and the University of Cambridge
Mid-January
Early deadline for most programs for students applying via UCAS—ApplyBoard is a registered centre, and students can apply through us

As courses might close when they reach capacity, it's important to submit applications as soon as possible
End of June
Recommended final deadline for international students to ensure they'll have enough time to apply for and obtain a visa after receiving their confirmation of acceptance (CAS)
Please keep in mind that universities offering direct entry or a portal application have different deadlines.
Financial Costs and Assistance
Studying in the UK can be cost-effective due to the reduced length of study compared to other countries, and being aware of the costs can help students budget for their studies. The following charts are based on averages, and should only be used for informational purposes.

Study Programs
Please note, this chart does not include professional designation courses, such as medicine or veterinary courses.
| | |
| --- | --- |
| Study Program | Average Tuition Costs |
| Language programs  | £70–£100 per week for a standard full-time course; £1,000 for an intensive short course  |
| Bachelor's degree | £12,000–£25,000 per year  |
| Master's degree (classroom-based) | £14,620  |
| Master's degree (laboratory-based) | £16,967  |
| Clinical master's programs | £22,732  |
| MBA | £19,924  |
| Doctoral degree  | £13,000–£29,000 per year |
Accommodation Costs
| | |
| --- | --- |
| Type of Accommodation | Approximate Cost |
| Residence halls  | £300–£700 per month, approximately £500 on average, and higher in London |
| Shared housing unit (London) | £1,200–£2,200 per month depending on location, e.g., suburbs or central London |
| Shared housing unit (outside London) | £600–£700 per month |
| Homestay (living with a local host family)  | £600–£800 per month |
Additional Living Expenses
| | |
| --- | --- |
| Type of Expense | Approximate Cost |
| Groceries | £70–£100 per month |
| Eating out | £10–£15 per meal |
| Electricity, water, and gas (if living off-campus) | £40–£50 per month  |
| Internet (typically included in residence hall fees) | £30–£40 per month |
| Mobile phone | £15–£20 per month  |
| Textbooks and supplies | £40 per month |
| Laundry | £25 per month |
| Public transport (four-week travel card) | £45–£60 per month |
| Entertainment (such as a night out with friends) | £25–£50 per month  |
| Clothes and shopping | £30–£50 per month |
| Miscellaneous (personal items, coffee/tea, snacks, etc.) | £45–£75 per month |

Funding Options
There are many funding options available to assist international students studying in the UK, as well as opportunities for students to earn money while studying: 
Scholarships, Grants, and Bursaries
Offered by institutions, foundations, and government sources

These options do not need to be repaid
Loans
Offered by financial institutions 

Must be repaid
Part-Time Work
Students studying full-time on a

Tier 4 UK student visa

can work 20 hours per week

Enables students to get valuable experience in the UK job market
Summer or Term Break Work
Students can work up to 40 hours while class is not in session, such as a summer or term break

Visa Process
International students studying in the UK will require a Tier 4 UK student visa. The following documents and information are required when applying for a Tier 4 visa:

Passport 

Confirmation of Acceptance for Studies (CAS)

Proof of maintenance funds

Passport-size photo

Proof of English language proficiency (if applicable)

Certificate of qualifications

Transcript of results

Parental consent (if under the age of 18)

Biometrics

Tuberculosis test results (if applicable)

Payment of immigration health surcharge (£300)

Academic Technology Approval Scheme (ATAS) certificate (if applicable)
Read more about the UK visa process for international students.
Want to learn more? Download ApplyBoard's Study in the UK guide!
---