One of the realities of being an international student no one seems to talk about is how much paperwork is involved. From filling out your initial application to receiving your study permit, there are a number of important steps you need to take to make your education dreams a reality. Fortunately, ApplyBoard has made the entire application process easier for thousands of students. However, once you arrive in Canada, there are still things you need to do get yourself set up before classes start.
One of the first things you should do is open a Canadian bank account. This may sound difficult, but it's actually fairly straightforward. Below, we've outlined the steps to opening student bank accounts in Canada, including which documents you'll need to bring and what's offered by various institutions.
Step 1: Gather your documents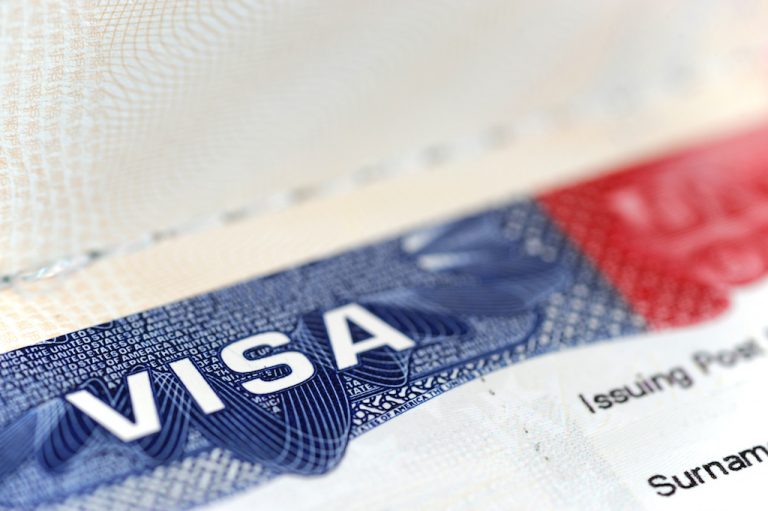 Before you decide on a bank, we'd recommend making sure you have the right documents. To open student bank accounts, you will need at least two pieces of identification (ID). An acceptable ID may include your:
Passport
Letter of Acceptance
Study Permit
Temporary permit (IMM Form 1442, 1208, 1102)
Canadian or USA Driver's License
Canadian Government Identification Card
Travellers' cheques
Some banks will also accept your school-issued student card as valid ID. We recommend bringing as many pieces of ID as you have to the bank, just in case.
Step 2: Choose a bank
Canada has five major banks and you can find branches in most cities. They are:
Other options include direct banks such as PC Financial and Tangerine, as well as credit unions. All banks offer a variety of accounts and services, but try to pick one with no service fees. One of our favourites is CIBC's Smart for Students account, which offers no monthly fees and unlimited transactions. This account is available to international students as long as they show proof of international student status.
Step 3: Choose your account type(s)
If you only open one student account, make sure it's a chequing account. This is the account you will use for most of your purchases, so make sure it's a Canadian dollar account and has no monthly fees.
In addition to chequing, we recommend opening a savings account. While many students might question the need for one, a savings account has a number of benefits. Besides offering higher interest than a chequing account, a savings account is useful for budgeting your money. Transferring yourself money out of your savings each month can help you stay on top of your spending and develop good habits.
Step 4: How to use your student bank accounts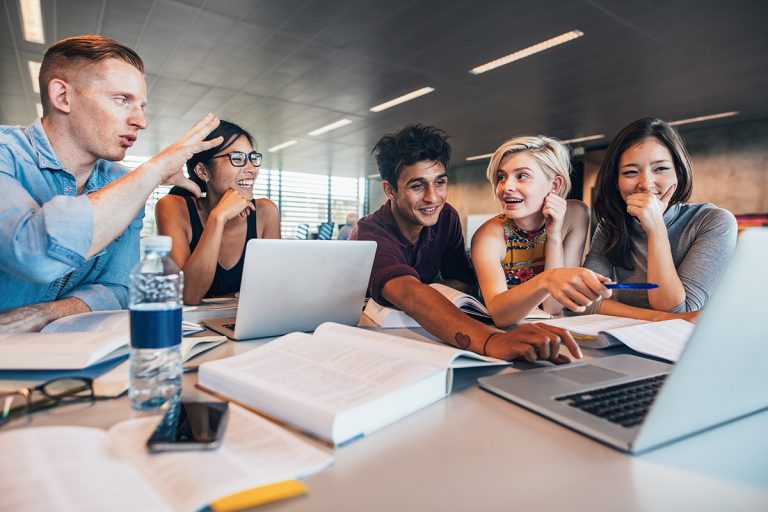 After you've chosen a bank and signed up for an account, you will be issued a debit card. You will also be given a PIN (personal identification number) to access your account through an Automated Teller Machine (ATM) or debit machine. Your PIN number is very important and is there to protect you against other people using your account. Make sure you never reveal your PIN to anyone else.
Once your debit card is activated, you will be able to:
Make debit card purchases at stores and restaurants
Withdraw and deposit money at ATMs
Most banks and financial institutions also offer online banking through web browsers and apps. Online banking allows you to conveniently access your account at any time. From there, you can check your account balance, make payments, and even transfer money to another account. Banks are usually only open Monday to Friday during the day and have limited hours on evenings and weekends. For this reason, you will likely end up relying on online banking but just be careful if you log on in a public place. Don't let anyone see your password and keep your account information away from prying eyes.
Step 5: Consider getting a credit card
Now that you have Canadian student bank accounts figured out, you may want to sign up for a credit card too. In Canada, banks typically offer one of three credit cards: Visa, Mastercard, or American Express. Keep in mind that not every store or restaurant will accept American Express, so Visa or Mastercard are your best options.
Credit cards offer convenience, as you don't need to have cash-on-hand to make purchases. The downside is that you will be borrowing money with high interest and debt can quickly pile up if you are not careful. Before you sign up for a credit card, always make sure to carefully read the terms and conditions. Some banks offer student credit cards but in general, you want to find one with the lowest possible interest rate. Even if you don't think you'll need to use a credit card, it may be a good idea to apply for one anyway to establish your credit rating in Canada. You can find out more about the benefits of having a good credit score here.
Other options include a student loan or line of credit. These generally have much lower interest rates than credit cards, but sometimes require collateral or a safety deposit. If you do not make payments on your loan, this collateral may be forfeited and you will be charged a higher rate of interest. As with a credit card, make sure you know what you're signing up for before taking on a loan or line of credit.
Thanks for reading! You are now all set to open student bank accounts in Canada.
For more student budgeting tips, visit the ApplyBoard blog.