When studying abroad, many international students rely on part-time jobs to offset the cost of their studies. As an international student, you may wonder whether or not you can work while studying in Canada, and the answer is yes (upon government permit or approval). Certain part-time jobs only require you to work some evenings and weekends, while others offer more flexibility or allow you to build your schedule entirely. To explore ten great part-time jobs for international students studying in Canada, keep reading.
*The information in this blog post is sourced from Payscale, is provided for informational purposes only, and is in Canadian dollars.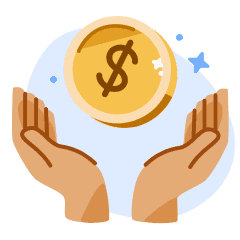 1. Teacher's Assistant (C$15.65/hour)
Many schools and professors hire teacher assistants (TAs) to support them in various tasks throughout the term. Duties may include tutoring and helping students, creating lesson plans, and updating paperwork and student grades. Applicants are often required to have completed a year of university or college, have excellent organization skills, and experience in a specific course.
The best part about being a TA? You don't have to leave campus. Keep in mind, you must not only stay on top of the course you're helping to teach but also your own studies.
2. Server or Bartender (C$11.00/hour + tips)
Of all the jobs for students, the most common is a server or bartender, mainly due to the flexible schedule it offers. However, more often than not, it requires working nights and weekends.
While the hourly wage isn't the greatest, servers and bartenders receive tips. Depending on your sales, you can make anywhere between $75.00 and $200.00 in tips a night, and quite possibly even more. The standard tipping rate in Canada is between 15% and 20%, but tips depend on the establishment, time of day, and day of the week. However, if you choose to serve or bartend in a city with a large student population, there's a high chance that the establishment will be busy on weekends. Yes, this means more work and potentially a longer night, but it also means more tips!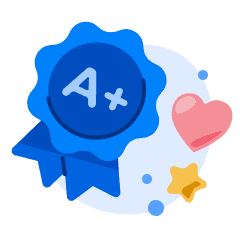 3. Uber or Lyft Driver (C$14.00–C$25.58/hour)
Being an Uber or Lyft driver is one of the most popular jobs for students today. For those unfamiliar with Uber, it's a rideshare company connecting drivers with riders through a smartphone app.
To be an Uber driver, you must be 21, have a dependable car, and a smartphone. If you have all this, you've landed yourself a fun job that you can work whenever you please! One thing to note is that the most popular hours are early mornings, evenings, and weekends. Similar to a server or bartender, if you're in a city with a large student population, you're sure to make more driving on weekends. Of course, the pay also depends on how frequently you drive.
4. Tutor (C$15.00–C$20.00/hour)
Do you have an interest in certain subjects? Do you enjoy teaching others? If you answered yes to both of these questions, tutoring might be a good fit for you. You can tutor students in elementary school, at the university/college level, or anywhere in between. You can choose to do this independently or join a tutoring program at school. Not only will you practice the skills you already have, but you will develop more. You may even learn something new! 
The pay is entirely dependent on the nature of the subject. Some tutors earn up to $50.00 an hour, especially if the subject is a difficult one. If tutoring is of interest to you, it's best to do a little research to gauge the rate you should charge.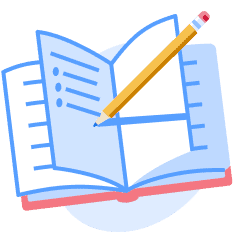 5. Freelancer (C$25.60/hour)
There are many different types of freelancers. A freelancer can be a writer, web designer, graphic designer, the list goes on. You can do freelance work in nearly every industry. For the sake of time (and space), we'll focus specifically on freelance writing.
If you enjoy writing or editing, this is a great option for you. Not only can you decide the topic you write about, but you also decide where and when you write, be it at home or elsewhere. If you have time between your school assignments, why not exercise your skills while getting paid for them? This is a great way to gain experience and build your resume if you plan to have a career in writing. If you're looking to get started, try UpWork, 99Designs, or Fiverr.
6. Nanny (C$14.67/hour)
Do you enjoy spending time with children and have experience caring for them? If so, you can be a part-time nanny. Many parents seek assistance with their children, whether it be picking them up from school, preparing meals, putting them to sleep, or simply entertaining them.
Hours are typically flexible, and in some cases, there are opportunities to work on your homework while the children rest. If you happen to have CPR training, there's an even higher chance of you landing the job. Depending on your responsibilities, the hourly wage may run higher.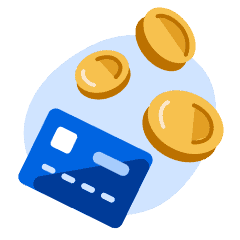 7. Barista (C$11.41/hour)
Many students love working in a coffee shop! The environment is enjoyable, and how can you say no to caffeine? Coffee shops love to hire students due to their flexible schedules. Although this is one of the lower-paying jobs on the list, it still has its bonuses. If you choose to work at a company such as Starbucks, students receive impressive perks that may make working there worthwhile.
8. Dog Walker (C$14.16/hour)
Does it get any better than getting paid to hang out and walk dogs? Being a dog walker may require a little more flexibility than other jobs, as some work on-call. But overall, there isn't much of a time commitment. You may be required to walk a dog anywhere between 30 to 60 minutes, regardless of the weather. However, depending on your responsibilities and how many dogs you walk, you may be able to charge more. You can also consider offering pet-sitting services while the owner is away to increase your income. If being a dog walker sounds good to you, try Rover!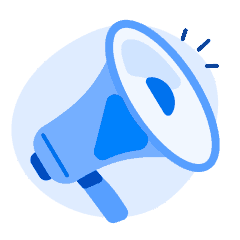 9. Translator (C$21.16/hour)
If you happen to know a second, third, or fourth language, you can certainly put it to good use as a translator! To be a translator, you must speak, read, and write a language fluently. You're required to have these additional skills as you may be involved in facilitating written communication between individuals, work on documents, and more. Jobs may be offered in an organization, or you may choose to work independently.
10. Salesperson (C$12.42–C$50.00+)
If you're good at talking to people, a job in sales may provide you with the income and flexibility you're hoping for. Working as a salesperson also provides you with a variety of transferable skills. However, payment is entirely dependent on where you work. Some businesses offer commission-based sales, which allow you to have more control over your income. To break this down, if you sell more, you make more—it's as simple as that!
 Ready to start your study abroad journey in Canada? Explore colleges and universities on ApplyBoard.