Budgeting while studying abroad is something every international student needs to consider. Between the cost of your international tuition, accommodations, and various other expenses, it's important to not only identify your expenses, but also ways you can cut or reduce them. Cost shouldn't be the deciding factor of whether or not to study abroad. There are many ways international students can budget and save money. By following these strategies, you will have little to worry about and will be able to enjoy your time abroad.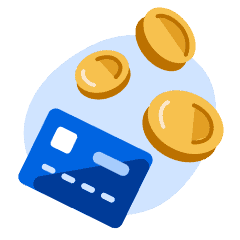 Make Use of Student Discounts
With your student card comes a variety of student discounts. This can range from attractions and retail promotions to meal discounts and transportation. Not all places advertise that they accept student cards; however, they most likely do. Take your student card with you everywhere you go, and with every purchase you make, ask if they accept student cards. Although it may be a small amount initially, it can add up to a large sum in the end. Some attractions may even be free for students, in which case you could save anywhere between C$15 to C$60. This depends entirely on the attraction and is something you'll have to confirm with the company directly.
Often coffee shops and restaurants near your school will offer some student deals. This may be every day or a specific day of the week. Either way, it will help you cut down on those extra costs. When it comes to transportation, schools may include the cost of local transit in tuition fees, in which case students can use transit with their student cards. Others may not do this. However, students may still be able to purchase a discounted public transit pass or student tickets.
Aside from your student ID, you may purchase additional discount cards that will offer an even deeper discount, such as the SPC card. This loyalty card provides instant student savings of anywhere between 10% and 20% at thousands of stores and restaurants across Canada.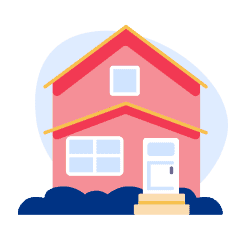 Live with Roommates
Between rent, utilities, and food, a single apartment may cost you a lot of money. Depending on the location you choose to study and the type of accommodation you are looking for, you may be paying anywhere between C$800 to C$1,500 and higher, which doesn't include the additional cost of utilities. 
As a student on a budget, it's best to live with other students to split additional expenses evenly. If you don't have friends to live with, you can search Google or Kijiji for a bedroom in a shared home. 
Alternatively, you can connect with other students looking for roommates or a sublet takeover through your host school's Facebook group. Living with roommates has many benefits aside from saving money. Regardless of whether they're local or international students, you can have someone to explore your study abroad destination and make discoveries with. This is one of the best ways to experience a new city.
Learn How to Find Student Accommodations in Canada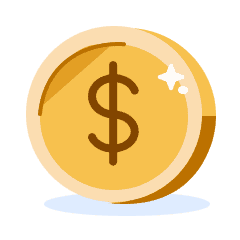 Consider the Exchange Rate
Being familiar with the exchange rate is an important factor in budgeting as an international student. If you don't know this information, you can spend significantly more than you plan to. Be careful when considering the cost of certain items and remember, tax is not included on price tags in North America.
The exchange rate may adjust several times during your study abroad journey. It's essential to check it every so often to ensure you know exactly how much you're spending. Some websites offer a helpful currency converter calculator, such as the XE calculator.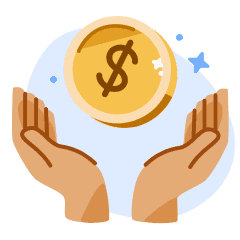 Search for the Best Deals
This may be one of the easiest ways to budget your spending. There are many tools available to search for the best deals. Kijiji and Facebook Marketplace can be used to purchase used or new furniture, frames, supplies, and books. You may even consider checking Amazon and your host school's bookstore for used books, rentals, or discounts. Students often sell books once they've completed the course. They'll post on Facebook or hang flyers around campus advertising the type of book, its cost, and their contact information. The cost of textbooks can add up, so you want to avoid paying the full price if you can. 
Another way to find the best deals is with Flipp, a mobile app. Flipp shares the best deals in the area and will help you budget the cost of food. There are many ways to find the best local deals. Even simply connecting with other students will help you learn about various promotions.
Studying abroad is an exciting experience. Between travel, food, accommodations, and social events, it's easy for expenses to add up. By implementing these strategies, you'll have no problem saving money and reducing the overall cost of international education.
Ready to start a study abroad adventure of your very own? Explore your options on ApplyBoard!