If you're an international student planning to study in the United States but are unsure of how to open a bank account, then this blog is for you. There can be lots of paperwork involved in studying abroad, but one of the top things on your to-do list should be opening a bank account in your study abroad destination country. Managing your finances with a foreign bank account while in the United States can be inconvenient and can add up over time, as many banks charge foreign transaction and automated teller machine (ATM) fees. Although opening a bank account in the US may not seem straightforward, ApplyBoard is here to show you how simple the process can be.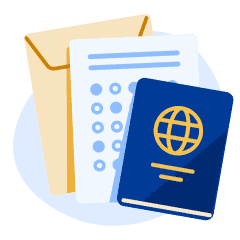 Step 1: Gather Your Documents
Before choosing a bank, we recommend ensuring you have the proper documents at hand. International students generally require the following documents to open a US bank account:
Student visa

Passport

Proof of university enrollment

Secondary ID (such as a driver's license or student card)
Most banks will have a list on their website of the documents international students require to open a bank account. Be sure to double-check online or over the phone that you have everything you need before making a trip to the bank.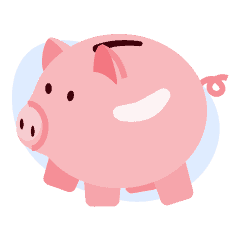 Step 2: Choose a Bank
As an international student studying in the US, you have many options for opening a bank account. Several banking institutions offer great plans for students. These plans cater to the specific needs of students and help you get the most bang for your buck. The following is a list of some popular banks in the US and the plans they offer for students: 
Before selecting a bank, you should conduct your own research to determine which will best suit your personal financial needs. Once you've chosen a bank, you may have to pay a fee to open an account. This fee amount will be listed on the bank's website and will vary by financial institution. If you can't seem to find the information you're looking for on the bank's website, don't hesitate to speak to a bank representative, who can help answer any questions you may have.
How International Students Can Open a Bank Account in Canada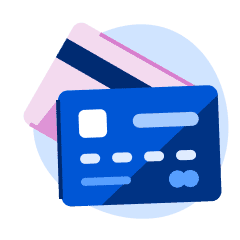 Step 3: Choose Your Account Type
After selecting a bank, it's time to choose an account type. When studying abroad in the US, there are two types of bank accounts: a checking account and a savings account. 
A checking account allows you to withdraw, send, and deposit money at a brick-and-mortar bank, online bank, or credit union. A savings account, as the name suggests, is designed for saving money and enables you to earn higher interest. If you only plan to open one account, make sure it's a checking account. As a student, it will cover most of your financial needs. However, many opt for both a checking and savings account, so don't feel limited to just one.
It's vital to note that some banks only permit students to open an account with a specific student visa, such as an F1 Visa (academic studies), J1 Visa (practical training), or M1 Visa (vocational studies). Before deciding on an account type, check your bank's requirements.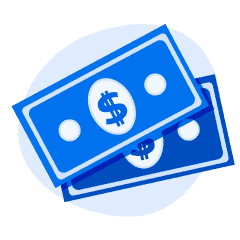 Step 4: How to Use Your Student Bank Account
Once you've decided on a bank and signed up for an account, you'll be issued a debit card. You'll then be given a personal identification number (PIN), which allows you to access your account through a debit machine or an ATM. To protect yourself from unauthorized access to your account, it's crucial that you do not share this number with anyone. 
Most banks allow their customers to take advantage of online banking through web browsers and apps. While most financial institutions are open Monday to Friday during business hours and for a limited time on the weekends and evenings, many rely on online banking for the convenience it offers. Online banking allows you to:
Access your account and bank services 24/7

Pay your bills 

Transfer money from one account to another

Check your account balance

Send e-transfers 

View your statements

Automate your savings
It's important to exercise caution. When banking online, ensure that you're connected to a secure WiFi network, that your personal information isn't visible to anyone, and that you log out when you're done. Following these simple precautions will help you mitigate risk when banking online.
Opening a bank account in the US is a simple and great way for international students to avoid foreign transaction fees and easily access their money while studying abroad.
Ready to start your study abroad journey in the United States? Explore more options on ApplyBoard!
---