ApplyInsights: The Economic Impact of International Students on Top Destination Markets
International students are by virtue of their experiences risk-takers.
The benefit these students receive from their study abroad experience is obvious. But the widespread contributions they inject back into the economies and cultures of the countries they graduate in shouldn't be overlooked.
In today's ApplyInsights, I'll be examining what international students mean to the economies of the top four study abroad destinations in the world. I'll examine the economic impact students have on Australia, Canada, the UK, and the US, highlight the innovation they spur, and offer my thoughts on how these markets can sustain this reciprocal relationship.
Key Insights at a Glance
One-quarter of the founders of $1 billion US startups are international students.
One in every four small to medium sized Canadian businesses is owned or run by immigrants, and nearly half of those businesses have introduced at least one type of innovation in the last decade.
One in every five university students in the UK in the 2018/2019 academic year was an international student.


One in every 20 students in the US during the 2018/19 academic year was an international student. Between tuition, fees, and living expenses, international students contributed US$45 billion to the US economy in 2018/19.
International students also were responsible for creating more than 458,000 jobs in the 2018/19 academic year. As the US looks to climb back into the good graces of international students following the tumultuous Trump era, it should continue to celebrate the immense value of foreign talent to the country.
In a recent ApplyInsights, I highlighted the joint statement between the US Departments of State and Education which supported the United States' international education mission.
The economic contributions of international students in the US are concentrated in densely populated areas of the country, where a large share of US institutions are based. The following interactive map displays the enrollment rates, jobs supported, and overall financial contribution of international students to every state in the US last year:
In 2019/20, international students contributed $6.6 billion to California's economy while supporting 69,154 jobs. In New York, they contributed about $5.3 billion and supported 55,383 jobs, while in Massachusetts, they contributed around $3.2 billion and 36,076 jobs.
Nine states broke the $1 billion mark in contributions from international students in 2019/2020, down from 10 the previous year.
The District of Columbia boasts the 34th-largest economy among US districts and states but sees the 19th-highest economic contribution from international students. Another small state, Rhode Island, ranks 46th out of all states in terms of economic size but has the 28th highest financial contribution from international students.
Students pack a powerful punch in smaller state economies, offering a high degree of impact. American University in the District of Columbia is one of the ApplyBoard partner schools helping to support this impact!
While predominantly located in a few states, it's clear that wherever these international students wind up working after graduation, they leave an immensely positive effect on the local economy.
A Potent International US Workforce
As international student enrollment has stalled over the past couple of years, US officials should be mindful of not only the dollar value that international students offer, but also their contributions to the job market.
For every seven international students, three US jobs are created and supported by spending that occurs in the higher education, accommodation, dining, retail, transportation, telecommunications, and health insurance sectors.
America's ability to attract international students also fosters entrepreneurship. 55% of America's billion-dollar startups have an immigrant founder,1 and immigrants are almost twice as likely as native-born Americans to become entrepreneurs.
One-quarter of the founders of $1 billion startups in the US are international students.
Innovative companies such as Tesla, Peloton, and Slack were all founded by people who first set foot in the United States as students.
The numbers are clear: the more international talent that is attracted to the US, the more startups and disruptive companies can emerge with power to transform industries, employ US workers, and create lasting change.



Boasting one of the most culturally diverse populations on the planet, Canada is known for being a place that is especially welcoming to immigrants. Canada ranks as the only western country among the top 20 most diverse countries in the world.2
The welcoming and diverse reputation of Canada continuously helps attract more international students, which results in a greater economic impact for the sector.
International Students' Economic Contributions to Canada
In 2017, international students in Canada contributed C$18.4 billion to the Canadian economy through tuition payments, accommodation costs, and discretionary spending. The following year, international students contributed $22.3 billion. That translated into $16.2 billion and $19.7 billion contributions to Canada's GDP in 2017 and 2018, respectively.3
With securing employment in their field of study being the highest priority for the majority of international students, the surging popularity of Canada's Post-Graduate Work Permit Program (PGWPP) keeps international students contributing to the Canadian economy after graduation.
International students' overall spending in Canada translated to 218,577 jobs supported in the Canadian economy in 2018.
Immigrant-Led Canadian Businesses
The richness of difference provided by international students who eventually immigrate to Canada is not only found in grocery stores, festivals, and cultural events, but increasingly in the national economy. In 2018, international students who stayed in Canada following graduation accounted for 96% of the total spending in Canada by international students.
Canadian immigrants are more likely to own businesses—both small and incorporated firms—than Canadian-born citizens. In fact, one in every four small to medium-size Canadian businesses is owned or run by immigrants, and nearly half of those businesses have introduced at least one new product into the market in the last decade.
And it's not just small businesses that international students are using as vehicles to help boost the Canadian economy. Companies such as Shopify, Larco, Magna International, and Blackberry were started by international students in Canada and are now among the largest and most profitable employers in the country.
Canada is doing well, but it's important that Canadian institutions, organizations, and the government don't get complacent with their growth. Canadian job vacancies surged past 700,000 in June 2021, jumping up 31% compared to the end of 2020.
It's in their best interest to invest in the international talent that has made Canada the culturally diverse place it is today. The more students that set foot in Canada, the better equipped Canada's economy will be to navigate what figures to be a bumpy transition into a post-pandemic world.


Nearly 500,000 international students studied at higher education (HE) institutions across the United Kingdom in the 2018/2019 academic year—that's one in every five HE students. It's clear that international students mean a lot to the British economy.3
EU and Non-EU Students a Significant Boost to UK Economy
According to a report produced for HEPI and UUKI, the financial contribution of international students includes money spent on tuition fees, accommodation, and other living costs, as well as the investment and business contributions they make following graduation.
In the 2018/2019 academic year, international students contributed £28.8 billion to the UK economy. Research from London Economics finds the benefits of hosting international students significantly outweigh the costs of international students. This includes their use of public services, which they estimated at a paltry £2.9 billion in the same year.
The net economic benefit of £25.9 billion is spread across every part of the UK, but the biggest contributions come from certain more densely populated areas, most of which contain several ApplyBoard partner schools.
International students in Sheffield, Nottingham, London, Cardiff, Glasgow and Newcastle were among those to deliver the greatest financial contributions in 2018/2019.



The net economic impact per student was estimated to be £71,000 per EU student in the 2018/19 cohort, and £102,000 per non-EU student. In other words, every 14 EU students and every 10 non-EU students generate £1 million worth of net economic impact for the UK economy over the duration of their studies.
This is a massively important consideration for the UK as the country looks to grow their economy post-pandemic.
Navigating the Impact of COVID-19 and Brexit
One big watch-out for UK institutions is the decline of international student enrollment caused by COVID-19 and changes to the tuition fee structure for EU students after Brexit. EU student acceptances to undergraduate degree courses were 56% lower in early August 2021 than at the same time last year.
As the UUKI and HEPI call for more to be done to promote the UK as a diverse, and accessible study destination, it's essential to achieve the goals laid out in the UK's international education strategy. The plan pledges to increase the number of international students in the UK to at least 600,000 by 2030 and grow the value of education exports4 to £35 billion per year within the same time period.
In order to achieve these goals and withstand the ripple effects of Brexit, I recommend a strong priority being placed on ensuring the success of the new Graduate Immigration Route (GIR).
When comparing the GIR to the rise and success of Canada's Post Graduate Work Permit Program (PGWP), it is important to note that it took a few years for the program to develop, mature, and become a positive engine for immigration growth. This means the UK institutions should start promoting it now.
The GIR is poised to supercharge international education, and the economic impact of the sector, in the UK. British HE institutions can work to compensate for the post-Brexit dip in EU students by reducing the financial barriers for international students and strongly emphasizing the GIR in their marketing materials.


Despite the Australian education sector's recent struggles, international students still contributed to what was a A$31 billion industry last year.
Australia placed a priority on its citizens' safety over the past 18 months, locking down international borders during the global pandemic. However, that domestic protection has come at the cost of their international student enrollment. The total number of visas granted to international students fell from an all-time high of over 350,000 in 2018/19, to just under 200,000 in 2020/21.
As Australian vaccination rates climb and international travel is set to resume in mid-November, I'm optimistic that Australia will be able to start welcoming back students on campus and climb back to the A$40 billion dollar industry it was pre-pandemic.
Looking Forward
It's critical that we don't understate the impact of international education on destination economies. While we don't have pandemic-era data for all markets yet, we know that the loss of international students was a significant part of the larger pandemic-era economic decline.
As countries look to recover from the past year and a half, it's important that they recognize that rebuilding and growing the inflow of international talent is a key part of their larger economic recovery.
International students bring creative disruption to our education sector. As permanent residents and immigrants, they are more likely to innovate, invest in research and development, and introduce new technologies than native citizens working in their home country.
It's vital that large destination markets lean on the ever-growing pool of international students moving forward. When countries open up their borders and wrap their arms around students, the ceiling for what's possible, in all countries, soars.
Published: October 13, 2021
Subscribe to ApplyInsights
Sign up for the latest insights on international education.

---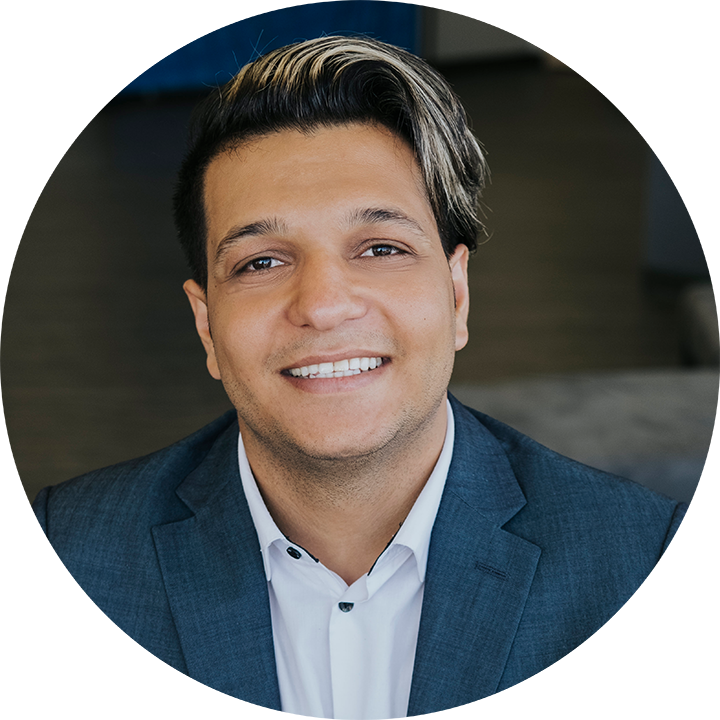 Meti Basiri
Co-Founder and Chief Marketing Officer (CMO)
Meti is driven by the belief that education is a right, not a privilege. He leads the International Recruitment, Partner Relations, and Marketing teams at ApplyBoard, working to make education accessible to people around the world. Meti has been instrumental in building partnerships with 1,500+ educational institutions across Canada, the United States, the United Kingdom, and Australia. Working with over 7,500 international recruitment partners, ApplyBoard has assisted more than 200,000 students in their study abroad journey. Follow Meti on LinkedIn for more access to ApplyInsights and key industry trends.
---
FOOTNOTES:
1. Source: NFAP Policy Brief: Immigrants and Billion-Dollar Companies, National Foundation for American Policy, January 2018.
2. Source: Gören, Erkan, "Economic Effects of Domestic and Neighbouring Countries' Cultural Diversity." ZenTra Working Paper in Transnational Studies, 16 November 2013.
3. Source: Economic Impact of International Education in Canada – 2020 Update, Global Affairs Canada – Canmac Economics Limited, August 2020. More recent data not yet available.
4. Source: The costs and benefits of international higher education students to the UK economy, Summary Report for HEPI and UUKI, September 2021.
5. Source: Education exports include foreign students studying in the UK, as well as the delivery of educational programs in foreign countries by UK-based schools, whether by satellite campus, institutional partnering, or online learning.
---