As the world's largest online platform for international student recruitment, ApplyBoard simplifies the study abroad search, application, and acceptance process by connecting students, recruitment partners, and partner schools on a single, easy-to-use online platform.
Since 2015, ApplyBoard has helped break down the barriers to international education for more than 200,000 students from over 125 countries across all four corners of the globe. This includes thousands of students from over 40 countries across Africa who have fulfilled their dreams of studying abroad, go on to build exciting careers, and become who they aspire to be.
Simply put, ApplyBoard is the easiest way to help students from African countries study abroad.
Keep reading and watch the video to learn more.
Breaking Down International Education Barriers for Students from African Countries
At ApplyBoard, we believe that education is a right, not a privilege. Along with our dedicated recruitment partners, we're committed to helping more African students study abroad.
We have been dedicating more resources to students from African countries, and we're just getting started. A world-class customer service team is on hand to support you and your students along every step of the application journey—and beyond. We have 13 team members across Nigeria, Ghana, Kenya, Egypt, Tanzania, Uganda, Morocco, Algeria, Senegal, and Rwanda. It's truly a globally recognized team with unparalleled local expertise.
The ApplyBoard Africa team also speaks an array of languages, including English, French, Arabic, Swahili, and Yoruba, ensuring that you can communicate in the language that best suits you.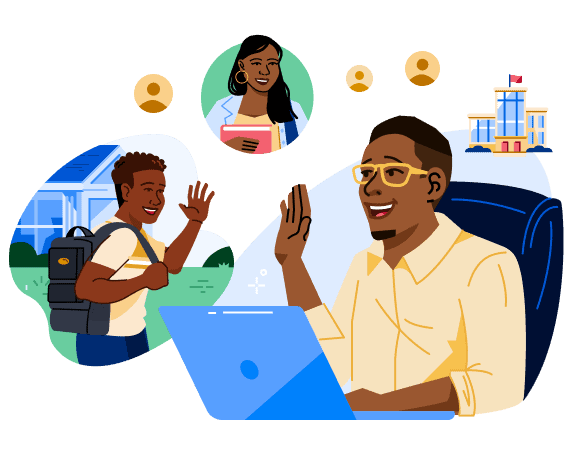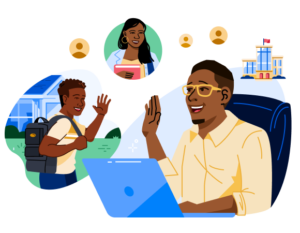 Why Work With ApplyBoard Africa
Join our network of more than 900 recruitment partners across Africa—more than 7,500 globally—and help us educate the world. You can save time and money by using one platform for all your student applications while earning high commissions and bonuses!
Here are just a few reasons why recruitment partners love working with ApplyBoard:
It's simple. Create one profile per student and apply to as many schools as they like.

You'll be able to find programs faster and manage all your student applications and communication in one place. 

Receive an exceptional customer support experience with teams based in Africa and Canada that are committed to working with you to ensure your success and that of your students.

You'll get a range of exclusive perks and rewards, such as generous commissions, bonuses, and promotions to support your growth.

We also leverage our partner resources to customize programs based on your market and student needs.
Check out the new ApplyBoard Africa website to learn more and find out how much you could potentially earn by partnering with ApplyBoard. 
What Our Recruitment Partners Are Saying
Recruitment partners enjoy working with ApplyBoard for all of the reasons we outlined above and many more, but don't just take our word for it. 
Here's what some of our partners in Africa have to say about working with ApplyBoard: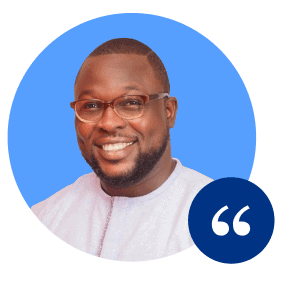 "ApplyBoard makes the search and application process so much easier, saving me a lot of time and hassle. With a single student profile created just once, I can efficiently search program and school options. I can also easily create multiple applications for different study abroad destinations for a single student."

Benjamin Bruce
Recruitment Partner
Ebony Bruce Travels Limited
Lagos, Nigeria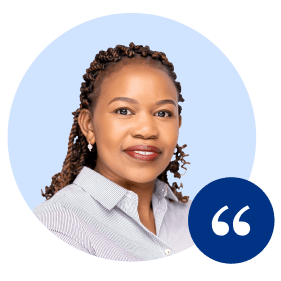 "ApplyBoard offers plenty of study abroad options across Canada, the UK, the US, and Australia, ensuring we never lack suitable options for our students. We can recruit and assist a high percentage of potential students who come to us for assistance with their applications to study abroad without losing them for lack of suitable institutions."

Maureen Mutisya
Executive Director
Hill Education Consultants Trading as UNIPASS
Nairobi, Kenya
Visit ApplyBoard Africa
Find out how much you could potentially earn by partnering with ApplyBoard. 
---