ApplyBoard empowers people around the world to access the best education. We are the world's largest online platform for international student recruitment. Founded in 2015, the company has built partnerships with over 1,500 primary, secondary, and post-secondary schools, and works with over 10,000 recruitment partners to drive diversity on campuses across Canada, the United States, the United Kingdom, and Australia. ApplyBoard has 1,500+ team members in 25+ countries.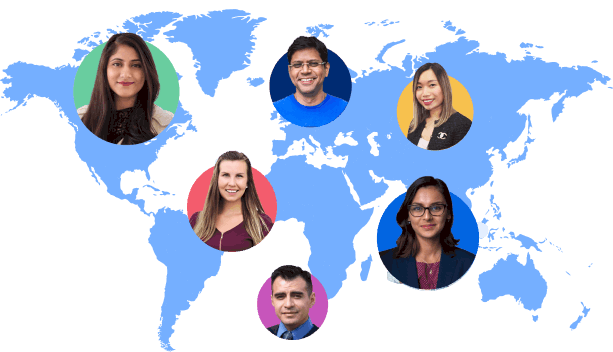 International students push our innovation-driven economy ahead and will help Canada rebuild post-pandemic — all we have to do is let them.


ApplyBoard, the online platform empowering students around the world to access top-quality education, announces the grand opening of its new office in Gurugram.


A local startup has developed a digital platform for vaccine passports. It is called ShowMyProof.com and it was developed by ApplyBoard—the startup with a globe-girdling platform that normally helps foreign students secure places at colleges and universities.


In 2010, a 22-year-old Martin Basiri landed in an airport in Canada. Fast forward to 2015: along with his brothers Meti and Massi, Basiri founded ApplyBoard. Today, ApplyBoard has become one of Canada's fastest-growing tech companies.


ApplyBoard Co-Founder and CEO, Martin Basiri, is interviewed as part of an in-depth series on the region of Waterloo and what makes it uniquely entrepreneurial. He discusses, why Waterloo, what attracts companies to start there, and more.

Founded in 2015 by three Iranian brothers — Martin, Meti, and Massi Basiri — ApplyBoard is a platform that simplifies the study abroad application process for students and recruiters. We spoke with Martin (Co-Founder and CEO) about the roadmap for the Ontario-based ed-tech firm and the future of education.
Top Trends for 2022 and Beyond
The COVID-19 pandemic forced the international education sector to adapt at an unprecedented rate. But which changes are temporary, and which are poised to last?
Manager, Public Relations
---