Early Childhood Education (ECE) is a popular study program focused on developing young minds. However, students may wonder how ECE differs from other education programs and what the admission requirements are. If you're an international student thinking about studying Early Childhood Education, read on to find out what you need to know about this exciting field!
What is it?
As the name suggests, Early Childhood Education focuses on the early stages of a child's learning. Educators in this field work with students under the age of 5, helping them grow emotionally, physically, and intellectually during their formative years. ECE programs blend theoretical and hands-on coursework to make sure students have the knowledge and skills to teach and interact with young children. You will learn about children's' developmental milestones and their learning processes, as well as up-to-date teaching techniques and technologies.
What are the entry requirements?
When it comes to entry requirements, most ECE programs differ from other education fields. While you typically need to already have a Bachelor's Degree to pursue a Bachelor of Education, ECE works a little differently. Many colleges offer Early Childhood Education at entry level, with the minimum requirement being a high school diploma. However, some ECE degree programs require you to have completed an undergraduate degree. Since you will also be in contact with children, health certificates, immunizations, and Police Record Checks may also be required.
What can you do with a degree in Early Childhood Education?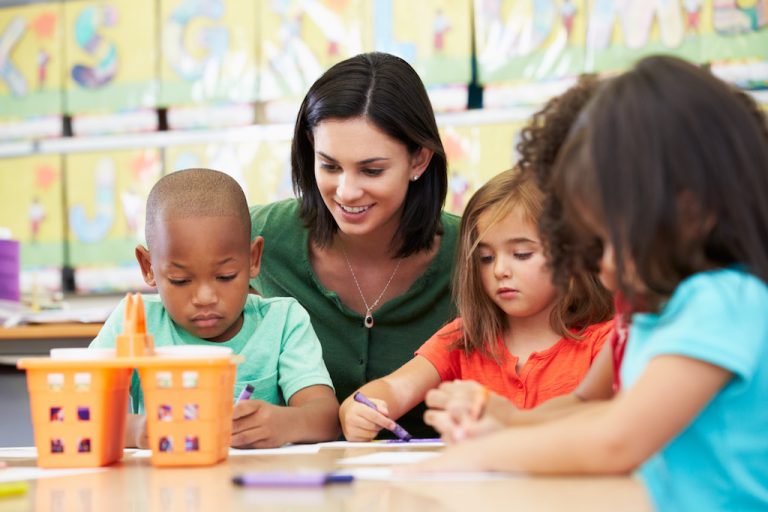 A diploma or degree in Early Childhood Education prepares you for much more than teaching preschool or kindergarten. In addition to those exciting fields, graduates will have the skills and knowledge to pursue career opportunities such as:
Home Child-care Provider
Child-care Consultant
Family Support Specialist
Researcher
Sales Representative (Education Market)
Basically, if a job involves the education and well-being of young children, an Early Childhood Education degree or diploma will prepare you for it.
So, why is it worth it?
A career in Early Childhood Education is rewarding and makes a difference. Educators in this field teach very young students and must be patient, kind, and open minded. Despite what you may have heard, Early Childhood Education isn't a women-only career path. In fact, the field is surprisingly diverse, with men and people from different racial backgrounds increasingly entering the workforce.
Where can you study?
ApplyBoard is partnered with many colleges and universities that offer Early Childhood Education programs, including Fanshawe College and Brock University.
For a full list of colleges and universities in Canada and the USA offering Early Childhood Education, visit our website.
Start your free account and we will help you find the best program for you. And if you're still unsure of what you want to study, be sure to read our Program Selection Guide.
---