Everyone knows that the United Kingdom (UK) offers any international student a fantastic study abroad experience. With its rich history, high quality of life, and most importantly, excellent universities, the UK has long been a popular destination for international students. However, there are some unexpected benefits of studying in the UK that might not be on your radar. These benefits include the ability to get your degree faster, the upcoming graduate immigration route, incredible travel opportunities, and outstanding sports and culture. Let's explore each in more detail below.

1. Get Your Degree Faster
Academic programs, called "courses" in the UK, are typically much shorter than they are in many other countries. International students studying in the UK can earn a bachelor's degree after three years of full-time study and complete a master's degree in just one year. In comparison, in Canada and the United States, it can take you a total of four years to get a bachelor's degree and two years for a master's. The shorter study duration helps reduce overall tuition fees and living expenses, not to mention allowing you to enter the job market sooner.
Students can also pick and choose from over 50,000 academic courses in more than 25 subject areas. UK universities offer flexibility, allowing you to select from different subject modules and tailor your studies to suit your interests and career aspirations.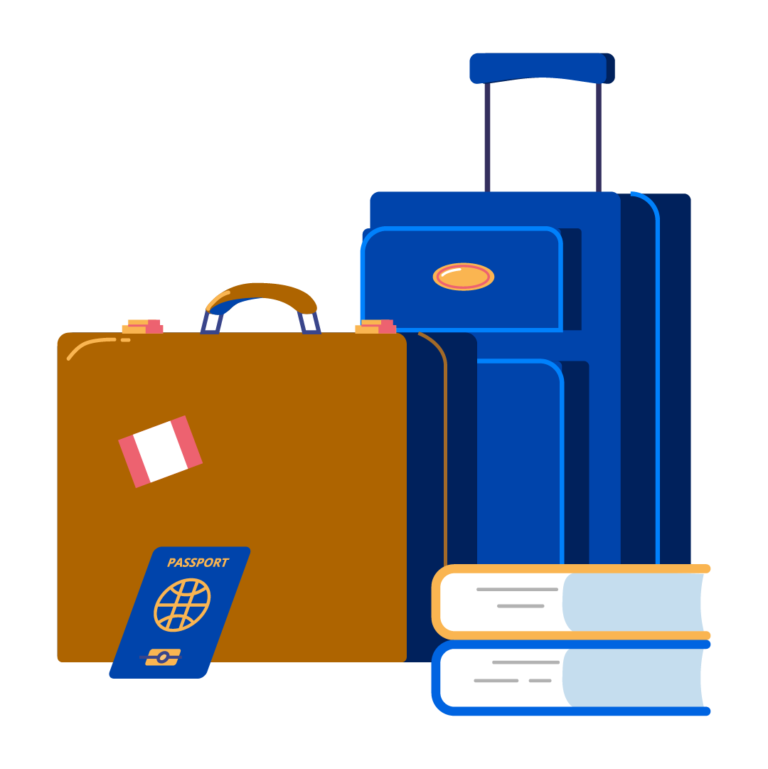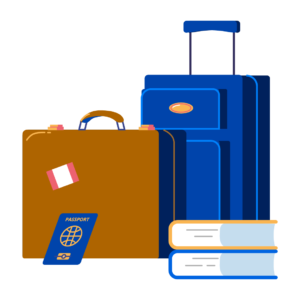 2. The UK Is Your Base to See the World
While travel might currently be a distant memory, one day the opportunity will return, and the UK offers an incredible base for exploring Europe, and indeed the world!
With more than 180M travellers expected to pass through its airports this year alone, London easily has the busiest airport system in the world, connecting travellers to all four corners of the globe. This shouldn't come as a surprise, as London has an impressive six airports: City, Gatwick, Luton, Stansted, Southend, and of course, Heathrow. You can arrive in most European cities in approximately two hours, and even be in exotic Marrakech in under four.
Other large UK cities have their own international airports, including Birmingham, Edinburgh, Glasgow, Liverpool, Manchester, and Newcastle. Some of these airports are less congested than their London counterparts and offer non-stop flights to many incredible destinations. Students should keep their eyes peeled for inexpensive flights from budget airlines, as well as compare rates on websites like Skyscanner.
If you prefer a less hectic mode of travel, the train might be a great alternative for you. Notice that we were careful not to use the phrase "slower pace," as the famed Eurostar can get you to Paris or Brussels in just over two hours, and Amsterdam in under four! Other European cities are also within easy reach, such as Barcelona, Venice, Berlin, Prague, and Munich. Just grab your pillow and passport, hop on the sleeper train, and you'll be ready to start an exciting adventure shortly after sunrise!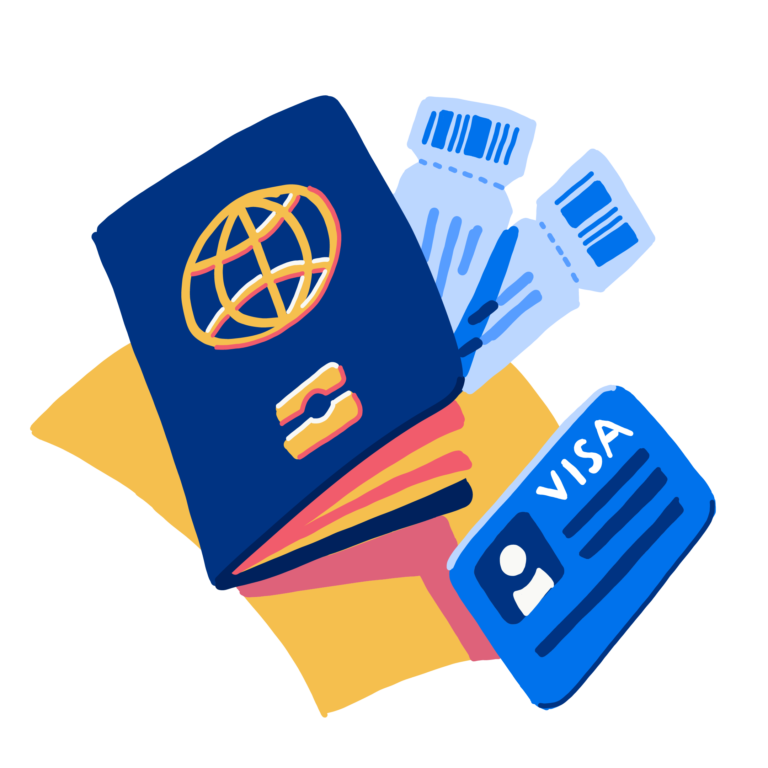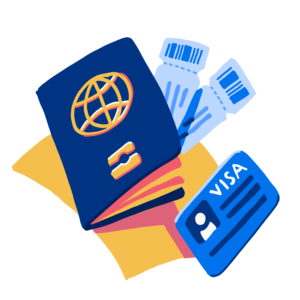 3. Take Advantage of the New Graduate Immigration Route
Like Canada's Post-Graduation Work Permit (PGWP), the announcement of the UK's upcoming two-year post-study work visa, called the Graduate Immigration Route, sets the UK apart from other study abroad destinations. Students graduating in Summer 2021 are expected to be the first group eligible to take advantage of the Graduate Immigration Route.
You could be eligible if you:

Earned a degree at the undergraduate level or above at a qualifying UK Higher Education Provider in summer 2021 or later

Have a track record of compliance

Have a valid

Student visa

(formerly the Tier 4 student visa) when you submit your application



This news makes an already desirable study abroad destination an even more attractive option for international students, especially those who dream of starting their careers in the UK and making it their permanent home.
Read More: What You Need to Know About the UK Graduate Immigration Route

4. Enjoy Incredible Sporting Events and Culture
Did you know that the modern sports we know today as cricket, rugby, golf, and football got their start in the UK? With such a rich pedigree as this, any sports fan will immediately feel at home studying in the UK. Whether it's catching Manchester United vs. Liverpool F.C., or watching Scotland's national rugby team play Wales, there's always an exciting sporting event going on, whatever your favourite sport happens to be.
The UK is also known for its impressive arts and culture scene. Theatre fans will be pleased to learn that London is known as the "theatre capital of the world." The city is home to 241 venues—which adds up to more than 110,000 seats—including those in the famed West End theatre district. Students can also take advantage of student discounts or queue for day seats, which are tickets at heavily reduced prices and sold on a first-come, first-served basis. 
Those studying outside of the English capital can take in a performance or two at one of many regional theatres scattered across the UK. Many of these theatres attract West End touring productions, offering the same great shows at less expensive prices.
London is also home to some of the world's top museums, such as the British Museum, the Tate Modern, and the National Portrait Gallery—and best of all, they're free! While some exhibitions may require you to purchase a ticket, you'll be able to enter the museum and browse most of the collections free of charge. That being said, a donation is usually encouraged and always greatly appreciated.
Finally, despite rumours to the contrary, the UK has an incredible and innovative culinary scene. Check out our list of five must-try dishes that will whet your appetite for studying in the UK, including kedgeree, bangers and mash, and of course, the traditional full English breakfast!
Ready to go? Here are six great UK universities that should be on your radar: Brunel University, University of Bradford, University of Liverpool, Coventry University, Middlesex University, and University of Hertfordshire.