The fall semester is fast approaching! Last week we explored what some of our Canadian partner schools are doing to support international students and help them thrive this fall and beyond. This week, we want to help you better understand your offer letter, as well as four additional steps you'll need to take after you receive it to ensure a smooth process as you get ready to start your studies in Canada!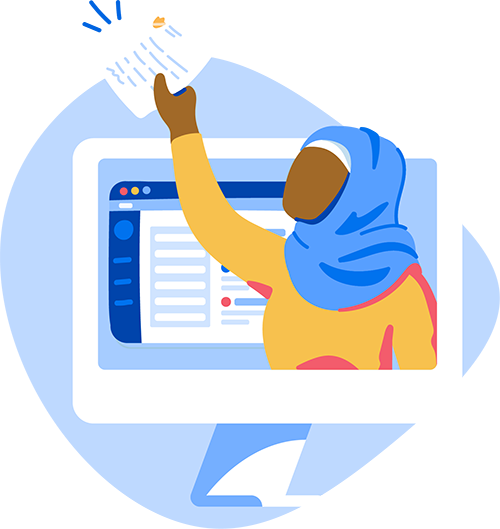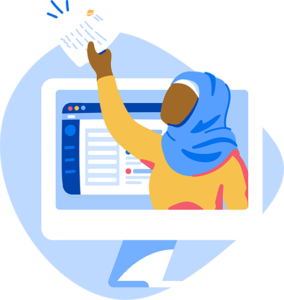 1. Understand Your Offer
Congratulations on receiving your offer letter from a Canadian school! You've hit the books and studied hard and should be proud of yourself.
Students applying to study in Canadian can receive two types of offers: An offer letter, sometimes called a pre-offer letter, and/or a letter of acceptance (LoA). One is conditional, and the other is unconditional. Let's take a look at how they differ:
Offer or Pre-Offer Letter
A school can issue a student an offer or pre-offer letter, indicating that a space is available for them in the specific program they applied to. However, the student must meet certain conditions defined by the school, such as required minimum grade averages and submitting final transcripts, before a final offer, known as a letter of acceptance, will be issued. Please note that an offer or pre-offer letter can't be used to apply for a study permit.
Letter of Acceptance (LoA)
A letter of acceptance (LoA) is a document from a school indicating that the student has been accepted to a program. A student who receives a letter of acceptance is not subject to any additional requirements. This document is recognized by the Canadian government and contains the information required to apply for a study permit.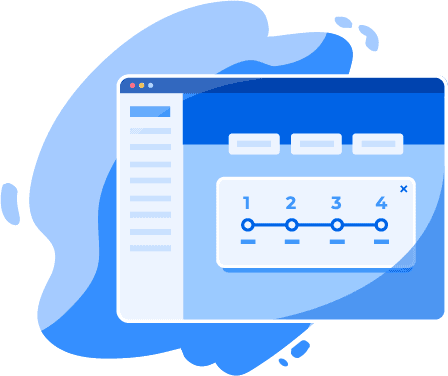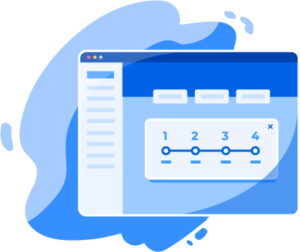 2. Accept Your Offer
Next, you'll want to accept your offer by completing your admission by the deadline outlined by the school. How you'll accept your offer can vary by school, but can be via the institution's online portal or by simply paying your tuition deposit.
Once you've accepted your offer, you're one step closer to fulfilling your dream of studying abroad in Canada!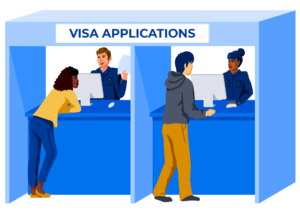 3. Apply for a Study Permit
Once you receive a letter of acceptance and have accepted your offer, you can next apply for your study permit. A study permit allows international students to study at a designated learning institution (DLI) in Canada.
To apply for a study permit, you'll need to have the following documents handy:
Letter of acceptance

A valid passport

Proof you can financially support yourself, as well as any family members who intend to accompany you, while in Canada
You can apply for your study permit either online or by paper. The Canadian government recommends students apply for their study permits online as online applications are: 
Received instantly and potentially processed more quickly 

Checked for completion prior to submission 
Online applicants will also benefit from online status updates on their study permit applications and the ability to quickly submit any additional supporting documentation if requested.
Student Direct Stream
Tip: You may be eligible for faster study permit processing through Canada's Student Direct Stream (SDS)! Launched in 2018, the Student Direct Stream allows eligible international students from certain countries to expedite the processing of their Canadian study permit. Applicants provide "additional information up front, allowing officers to make a thorough assessment and final decision quickly."
Last week it was announced that Canada has expanded the Student Direct Stream to include seven additional countries from the Caribbean and Central and South America: 
Antigua and Barbuda

Brazil

Colombia

Costa Rica

Peru

St. Vincent and the Grenadines

Trinidad and Tobago
These countries join seven others that were previously eligible for the Student Direct Stream: 
China

India

Morocco

Pakistan

The Philippines

Senegal

Vietnam
As international students gear up to begin their studies in person in Canada, this will help give eligible students added assurance that their study permits will be processed in time for the start of the Fall 2021 semester.
Learn how Canadian schools are supporting international students this fall and beyond!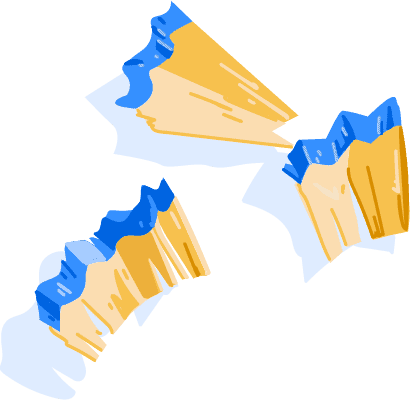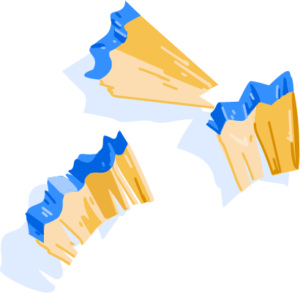 4. Enroll in Classes
Now the fun part—enrolling in classes!
Each school has its own enrollment schedule, so be sure to review the calendar of important dates to know when you can start selecting your classes. You'll also want to know which courses you'll need to take to fulfill your academic requirements to ensure that you graduate on time.
Starting Online
Check to see if you can start your program online, even if you have not received a final decision on your study permit application. International students that are unable to study in person in Canada are eligible to have the time they spent studying online from outside Canada count towards a post-graduation work permit (PGWP) until December 31, 2021. 
As long as you apply for a study permit before starting your program, the length of time you spend studying online will count towards a PGWP, even if your application is rejected and you have to submit another application. Keep in mind, you'll need to eventually be approved for a study permit to be eligible for a PWGP, and the subsequent application will need to be submitted before the end of your studies.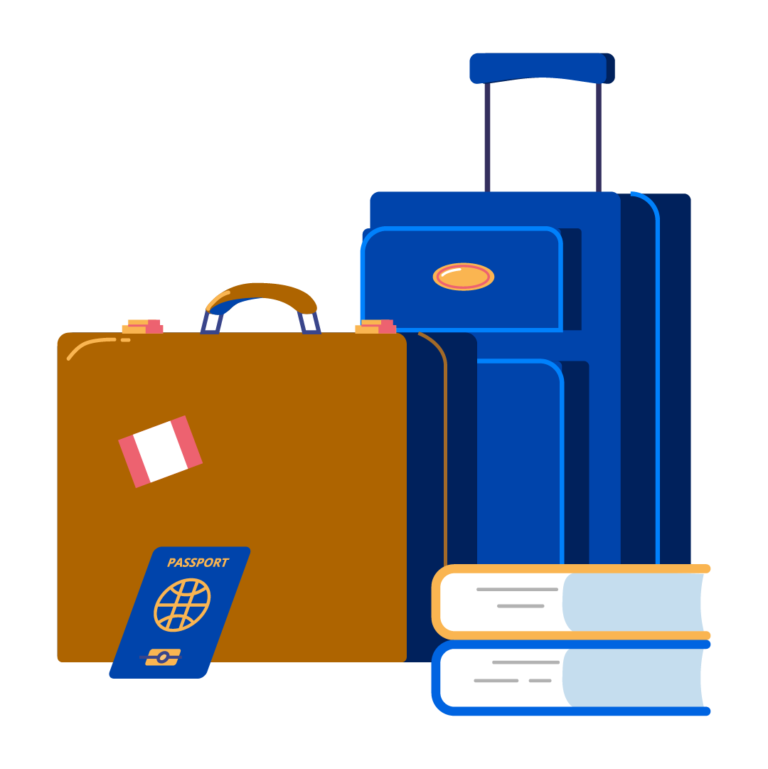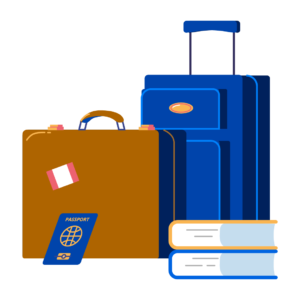 5. Plan For Quarantine Requirements
Before travelling to Canada, you Have you heard the news? Canada is relaxing border restrictions for fully vaccinated travellers! That means that fully vaccinated international students who meet the travel requirements and have an approved study permit may be able to avoid the added expense of a government-authorized hotel quarantine and the need for a full 14-day quarantine. Please note that unvaccinated travellers are still required to fulfill the hotel quarantine and 14-day quarantine. 
International students must communicate their travel plans with the college or university they will be attending. Students must still present a quarantine plan upon entering Canada and "be prepared to quarantine, in case it is determined at the border that [you] do not meet all of the conditions required to be exempt from quarantine."
Read more about travel information for international students coming to Canada.
Be sure to connect with your ApplyBoard Representative about taking the next steps after receiving your offer of admission!
---