Last year, ApplyBoard's Top Recruiter Workshops in India were a huge success, with almost 1,000 attendees. These events gave ApplyBoard's Recruitment Partners an in-depth look at some of ApplyBoard's top Partner Schools so they can better help students start their international education journeys.
This April and May, we're bringing the Top Recruiters Workshop to the world with a series of exclusive webinars from 24 of ApplyBoard's top Partner Schools, including Conestoga College, Algoma University, and Fanshawe College. Join hundreds of fellow recruiters from the comfort of your own home or workplace, and get the facts you need to send students to some of the best colleges and universities in Canada, the US, and the UK.
Registration is free! Click here to get started.
What Can Recruitment Partners Expect?
ApplyBoard's Recruitment Partners will get easy access to insights from over 20 schools in North America and the UK through a series of one-hour webinars. Webinars will be on Tuesdays, Wednesdays, and Thursdays at 8 am ET throughout April and May.
Recruiters can pick and choose which webinars they're interested in attending, or register for them all! Recordings will be available to all attendees within 48 hours.
Recruiter Partners can expect to learn:
Exclusive insights into admissions and tuition information from top schools
Details your students need to know about accommodation and student living
Exciting program news, scholarship information, and school highlights
Which Schools Will Be Presenting?
ApplyBoard is connecting recruiters with 24+ schools from three of the top destinations for international students: Canada, the US, and the UK. Read on to learn more about some of our featured schools, and find the full list here.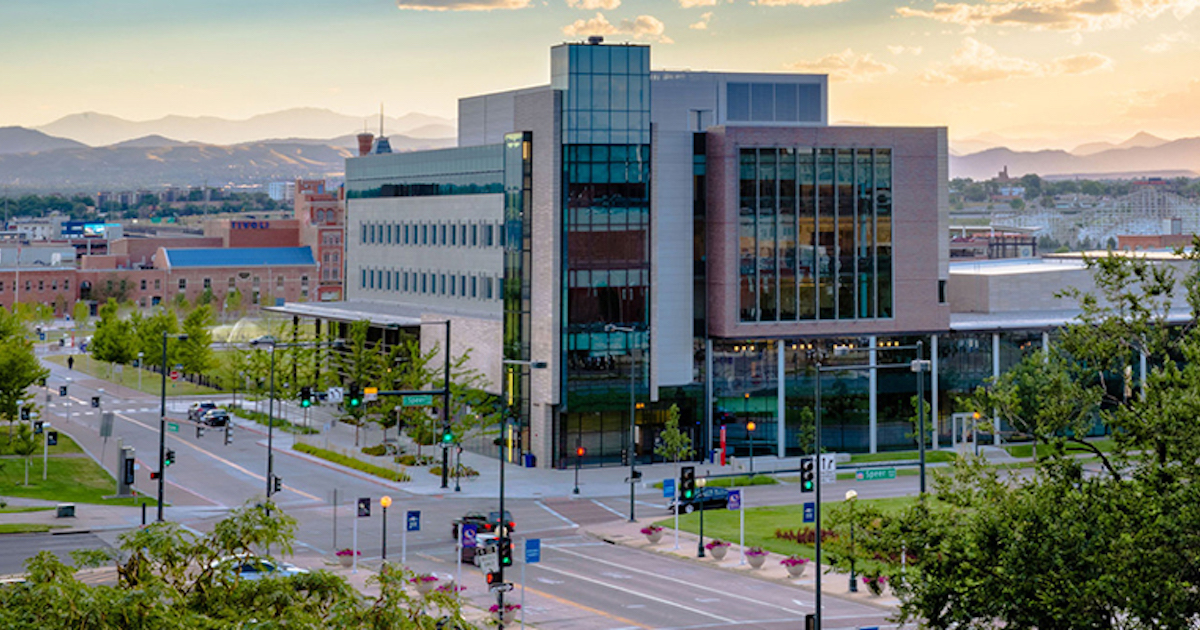 University of Colorado Denver – Denver, Colorado, USA
The University of Colorado Denver (CU Denver) is one of the United States' top public urban research universities. Their downtown Denver campus educates more than 14,000 students in over 140 programs. The school is in the top 5% of all universities in the US, while Denver was ranked the second-best place to live in the US.
CU Denver focuses on connecting students to real-world experiences that are relevant to their long-term career goals. This includes 600 annual internships around the country, and over 300 partnerships with local businesses.
Register for the University of Colorado Denver's session on May 7 at 8:00 AM ET.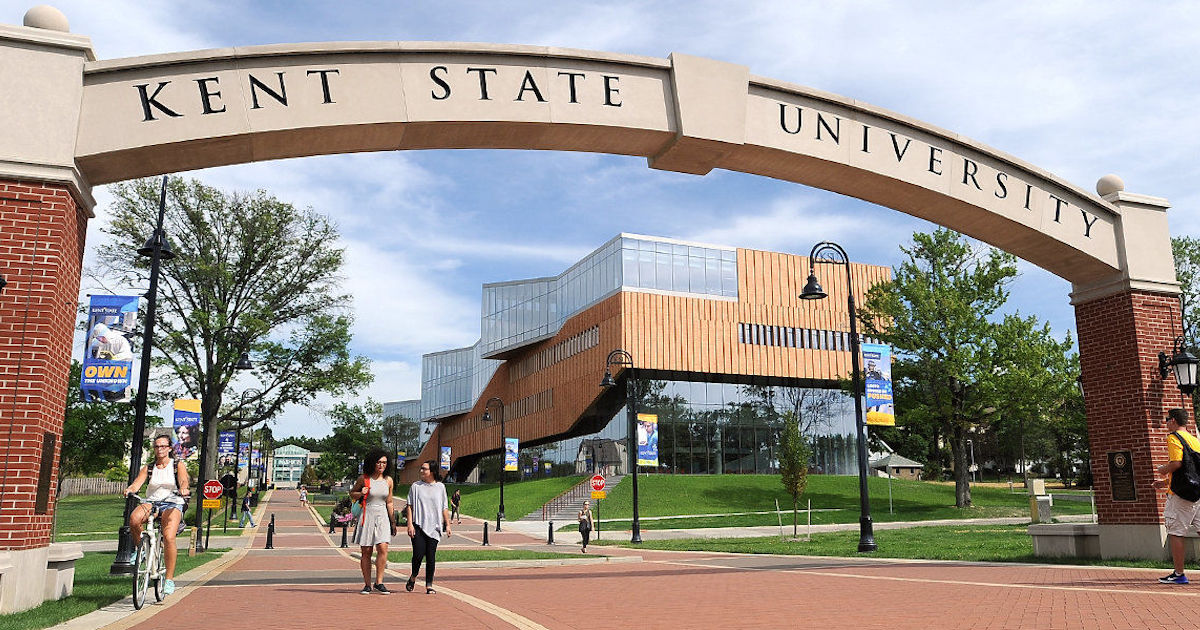 Kent State University – Kent, Ohio, USA
Kent State University has earned acclaim for its world-class faculty serving as researchers and mentors to over 22,000 students. They offer more than 300 majors, minors, and certificates across a broad spectrum of programs. Kent State prides itself on creating an environment committed to sustainability, wellness, and diversity.
Register for Kent State University's session on May 21 at 8:00 AM ET.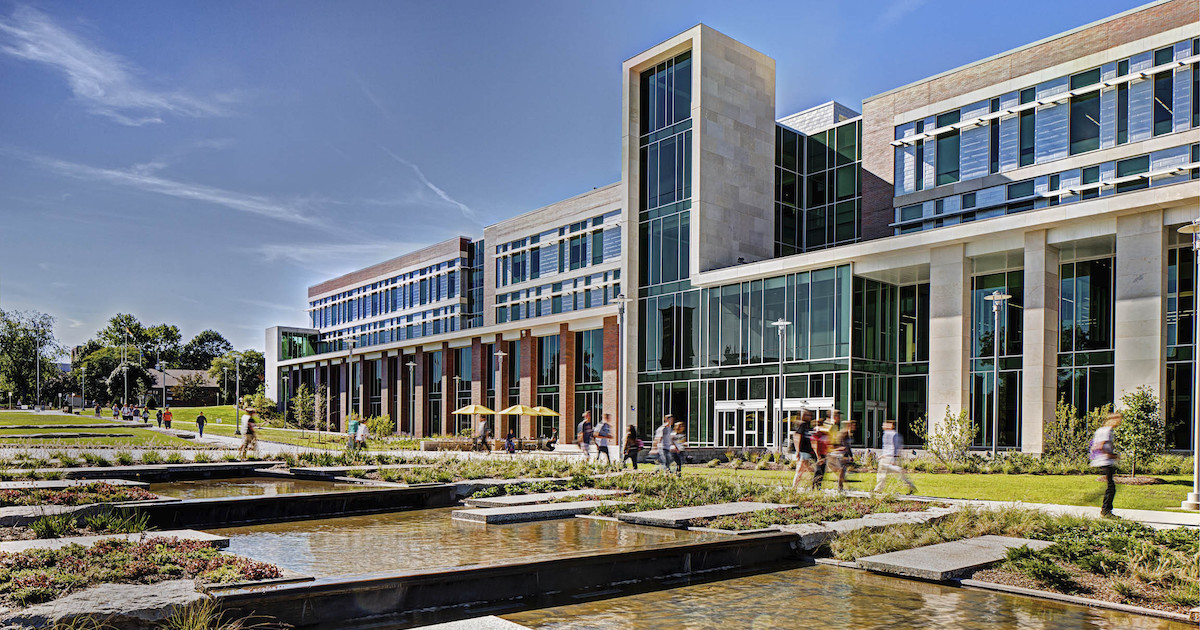 Western Michigan University – Kalamazoo, Michigan, USA
Western Michigan University is a globally engaged, national research university that promotes success for learners at all levels. Home to over 23,000 students, this school is in the top 11% of all universities in the country. A massive 90% of graduates find a job they love in a field they choose.
Register for Western Michigan University's session on May 14 at 8:00 AM ET.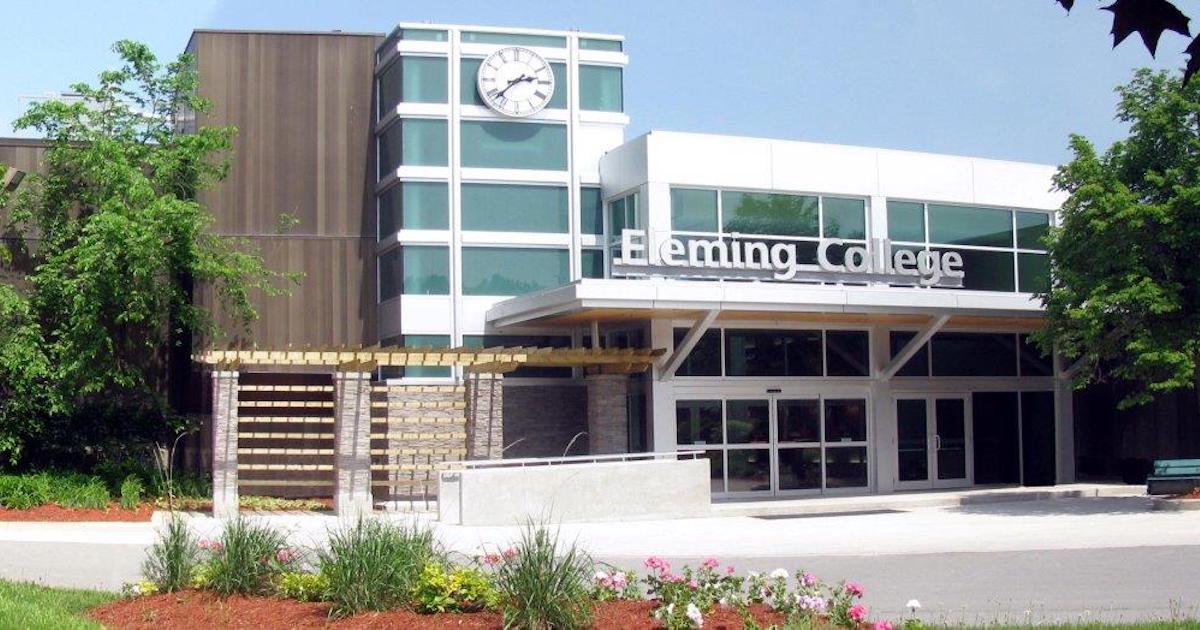 Fleming College – Peterborough, Ontario, Canada
Fleming has something to offer to all students, including post-graduate programs, apprenticeships, Diploma programs, and certificates. This range of choices allows for greater flexibility and accessibility to better meet the diverse needs of all students. With 200 acres of park-like green space, the campus features state-of-the-art learning and teaching facilities and six on-campus student residence buildings.
The school is renowned as a world-class learning institution and is becoming a preferred choice for a growing number of international students. Over 400 of Fleming's 5,800+ students are international students. The college allows students to engage in hands-on learning and gain career and life skills.
Register for Fleming College's session on April 28 at 8:00 AM ET.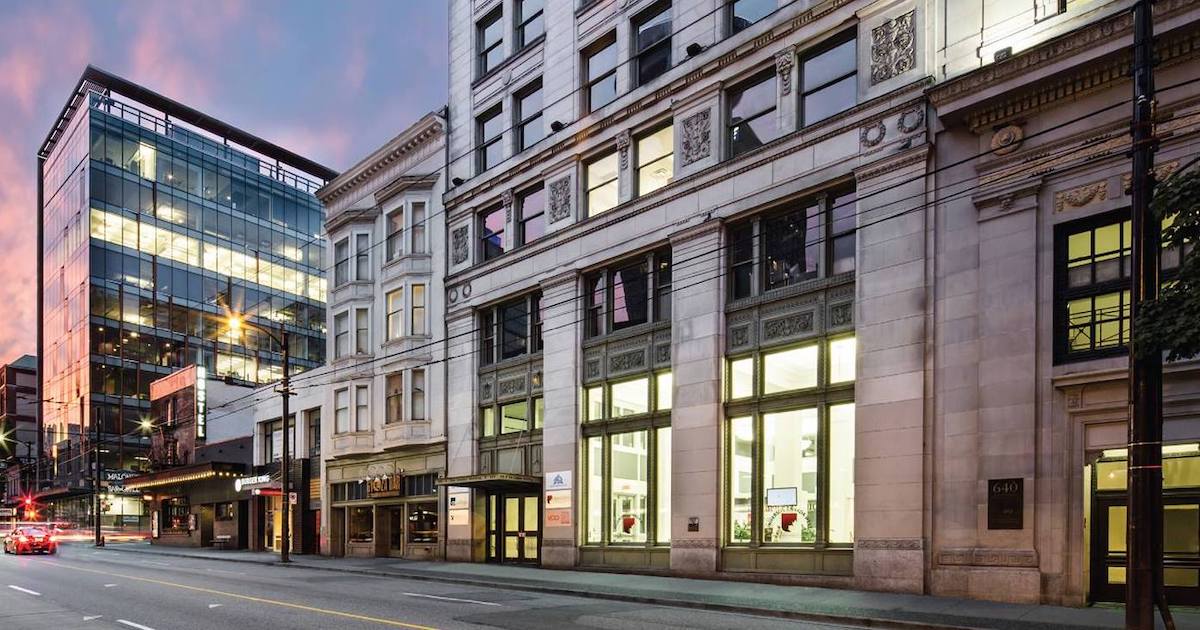 University Canada West – Vancouver, British Columbia, Canada
University Canada West (UCW) is a contemporary university located in the heart of vibrant Vancouver. The school offers a range of career-focused programs, including their Bachelor of Commerce, Bachelor of Arts in Business Communication, and Master of Business Administration. Drawing students from more than 40 countries, the university offers a dynamic learning environment, personal attention, and competitive tuition rates.
UCW students highly value their dedicated faculty and small class sizes. The fantastic location also improves students' chances of gaining all-important industry experience, preparing them for their careers after university.
Register for University Canada West's session on April 30 at 8:00 AM ET.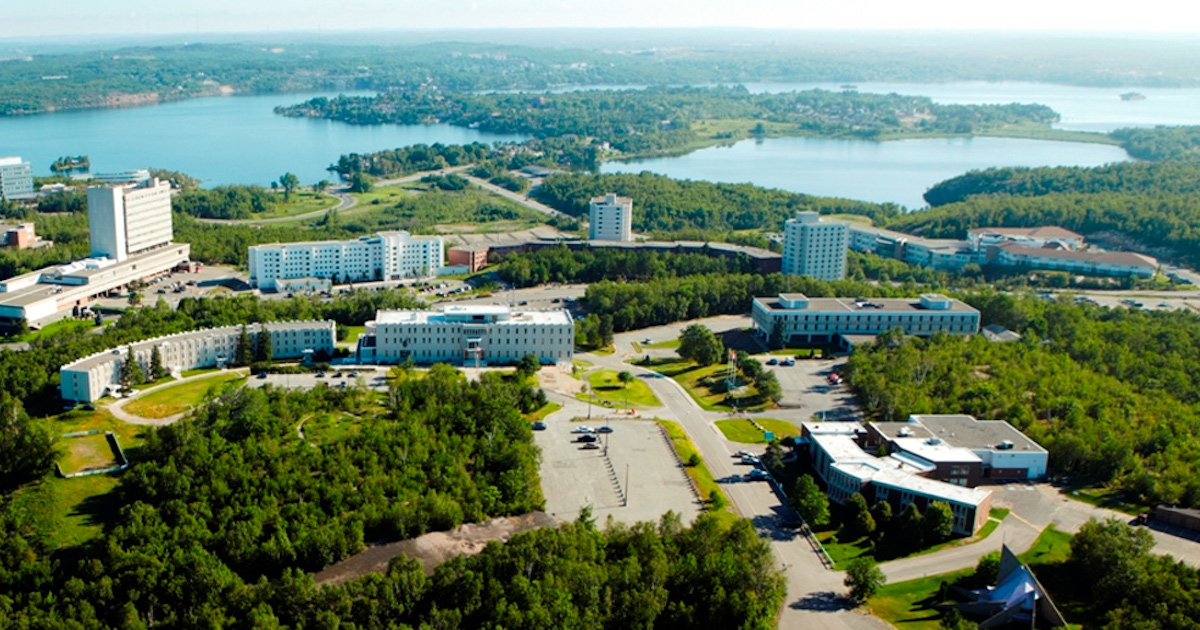 Laurentian University – Sudbury, Ontario, Canada
With more than 175 degree programs at the undergraduate and graduate levels, and flexible degree options, Laurentian offers a comprehensive range of high-calibre programs. The school's small class sizes ensure their 9,000+ students get greater access to one-on-one instruction. Laurentian has the highest post-graduation employment rate of all universities in Ontario, at 95%.
Located on a 765-acre campus, Laurentian university is surrounded by five lakes, a boreal forest, and nature trails, and just an eight-minute drive from downtown.
Register for Laurentian University's session on April 23 at 8:00 AM ET.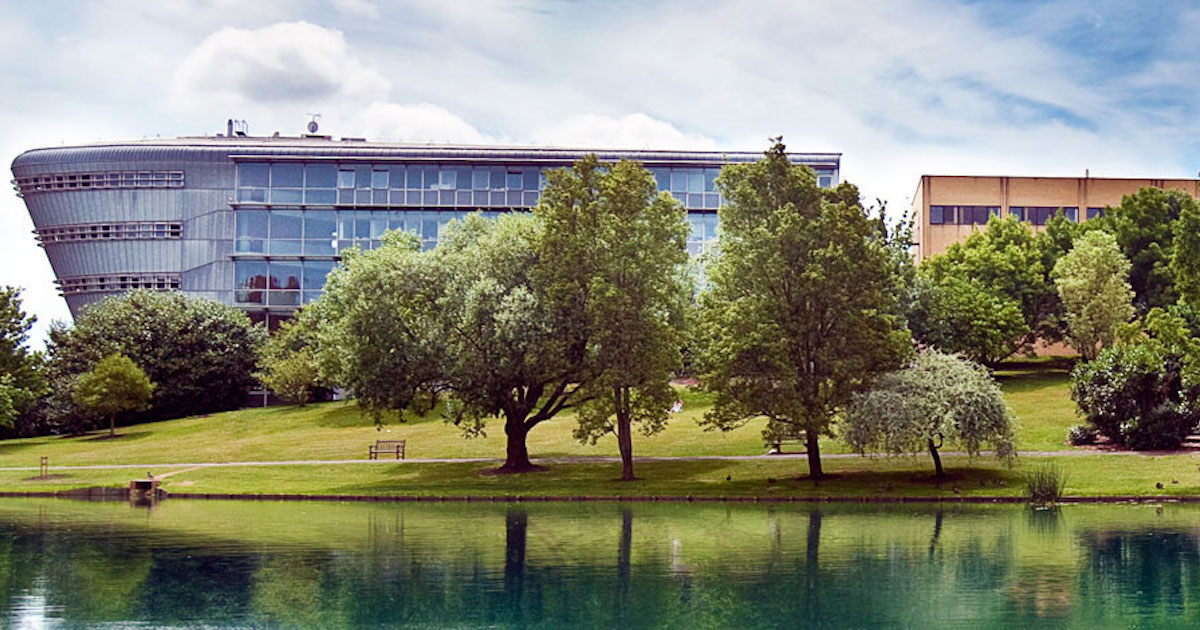 University of Surrey – Guildford, Surrey, England, UK
The University of Surrey currently boasts a community of over 16,000 students and more than 6,000 international students. With a beautiful and vibrant campus, this school provides exceptional teaching and practical learning to inspire and empower students for personal and professional success.
The university is consistently ranked in the top major national university rankings, including 7th in the Times Higher Education Student Experience Survey 2018. The Teaching Excellence Framework Panel has judged that the University of Surrey delivers consistently outstanding teaching, learning, and outcomes for its students, and is of the highest quality found in the UK.
Register for the University of Surrey's session on May 19 at 8:00 AM ET.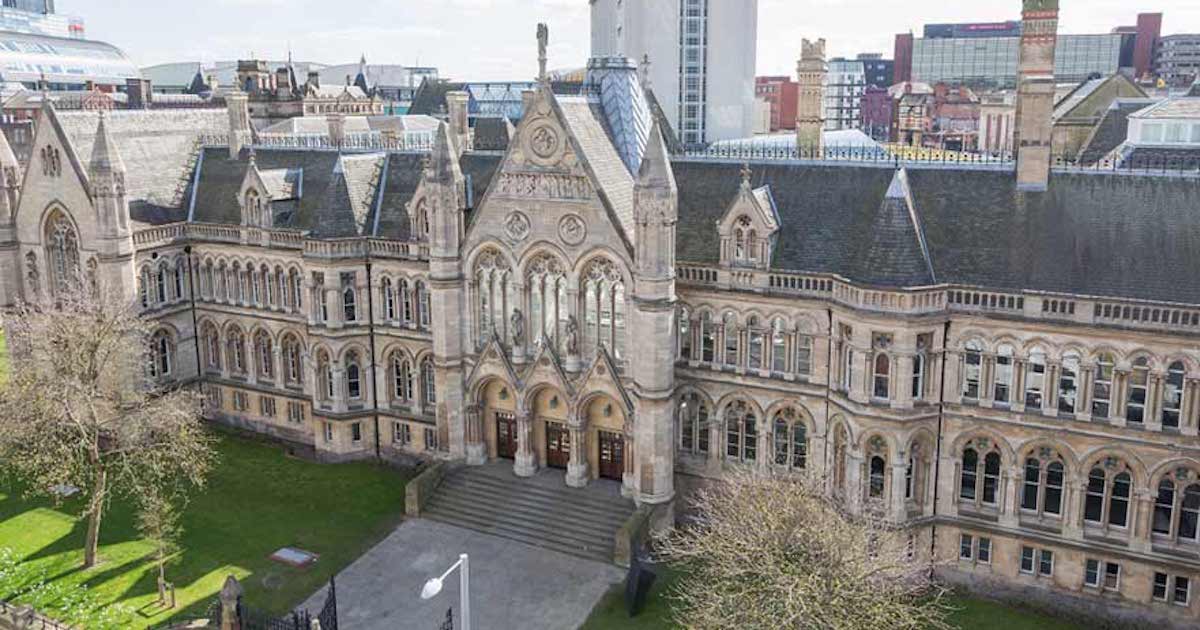 Nottingham Trent University – Nottingham, England, UK
Named the Guardian University Awards' University of the Year in 2019, Nottingham Trent University (NTU) focuses on making sure nothing holds students back from achieving remarkable things. The school provides over 30,000 students with gold-standard teaching.
97% of NTU graduates are in employment or further study just six months after graduating. They do this by creating industry-connected opportunities for volunteering and work experience with every course.
Register for Nottingham Trent University's session on May 28 at 8:00 AM.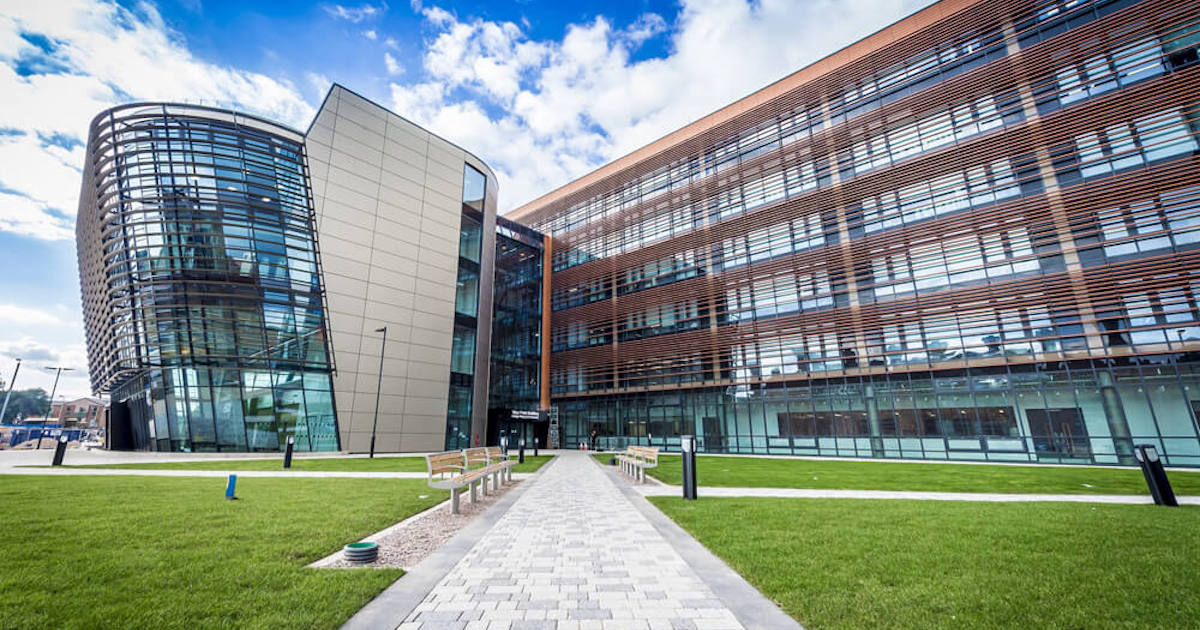 Source: De Montfort University
De Montfort University – Leicester, England, UK
De Montfort University offers an exciting combination of award-winning teaching, world-class facilities, and fantastic student experience. Known for its strong business connections, the university offers more than 300 courses at foundation, undergraduate, and postgraduate levels, many of which offer professional accreditations, links to industry, or work experience.
DMU is located in the welcoming and multicultural city of Leicester, which is ranked in the top 10 best places in the UK for quality of life and located just over an hour from London. The school has a thriving population of over 2,700 international students from more than 130 countries.
Register for De Montfort University's session on May 12 at 8:00 AM ET.
---
---