ApplyBoard's Top Recruiters Workshop Virtual series continues, with over 2300 attendees since its launch on April 2, 2020. The last two weeks of workshops brought representatives from Algoma University, Seneca College, Yorkville University, Conestoga College, and the British Columbia Institute of Technology online to present to Recruitment Partners from 57 different countries.
Let's take a closer look at the presentations:

Algoma University
Ontario's Algoma University attracted 1034 attendees to their webinar, and received an incredible 87% satisfaction rate from Recruitment Partners after the session. Attendees asked questions about backlogs, IELTS requirements, scholarships, and admission criteria, while the school presented on everything from available programs to residence options.
Here's what they covered:
An in-depth overview of the school's campuses in Sault Ste. Marie and Brampton
Algoma's undergraduate degree options, and their competitive three-year degree advantage
Admission requirements, including minimum grade averages
Graduate certificate options, campus information, and admissions requirements for the School of Life Sciences and the Environment, School of Computer Sciences and Technology, and School of Business and Economics
Graduate certificate "clubbing" opportunities, allowing students who wish to study for two consecutive years at Algoma University to pair two or more of their one-year graduate certificates for three-year work permit eligibility upon graduation
Language requirements, including IELTS, the Cambridge Assessment of English, CAEL, TOEFL, PTE, and the newly added Duolingo
International student finances, including tuition and health insurance fees, and scholarships
Dorm options, and student career and research opportunities
An update on their COVID-19 response and program start dates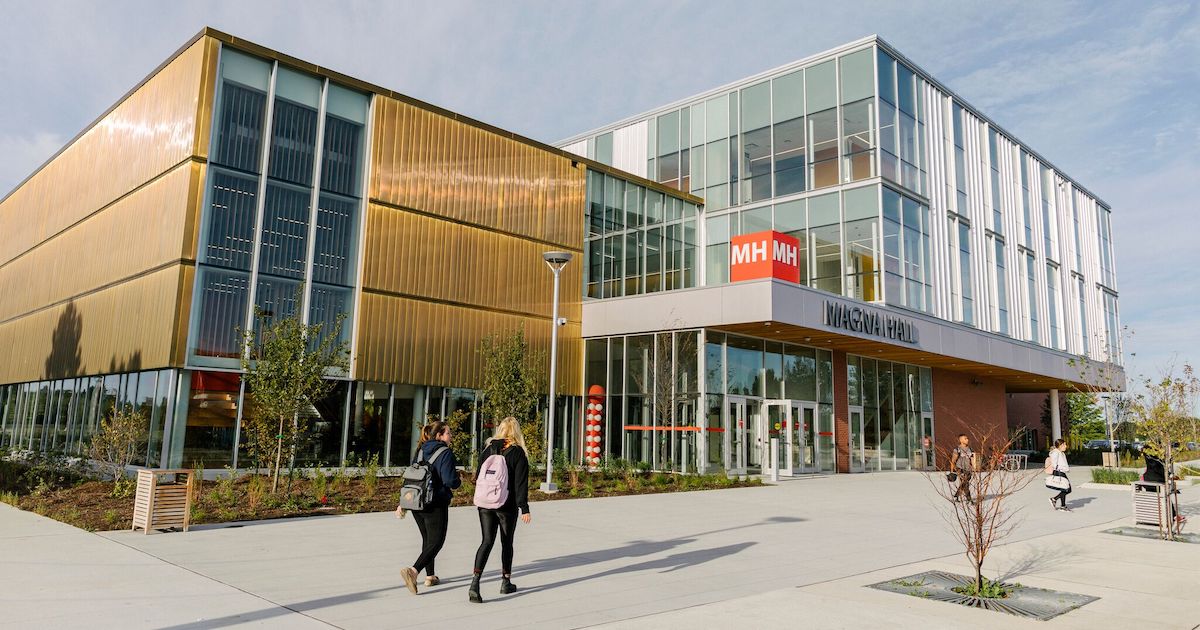 Seneca College
Seneca College brought 1072 Recruitment Partners out to their webinar, with a reported 83% satisfaction rate. Attendees asked questions about work permit eligibility, the difference between degree and post-graduate programs, and English language requirements.
Here's what Seneca shared in their presentation:
Why Canada's high literacy rates, stunning coastlines, and high number of large cities make it an attractive destination for international students
Why Seneca is a great choice for international students, including their high international population, 92% employer satisfaction rate, program options, and career opportunities
The benefits of a college, such as smaller class sizes, practice-oriented programs, university pathways, and personalized communication
Their faculty's experience as professionals in their fields
An outline of how education can lead to a post-graduate work permit and, ultimately, permanent residency
The difference between their Diplomas, Advanced Diplomas, Bachelor Degrees, and Postgraduate
Certificates, with a breakdown of each
General admission and English proficiency requirements
Pathway examples, experiential learning opportunities, and industry partners
On-campus residence options and services offered to international students, such as free airport pickup, free visa assistance, and free off-campus housing assistance
Information on each of Seneca's three Ontario campuses and their brand new International Academy, which specializes in education for international students
Interested in attending an upcoming Top Recruiters Workshop Virtual webinar? Sign up today!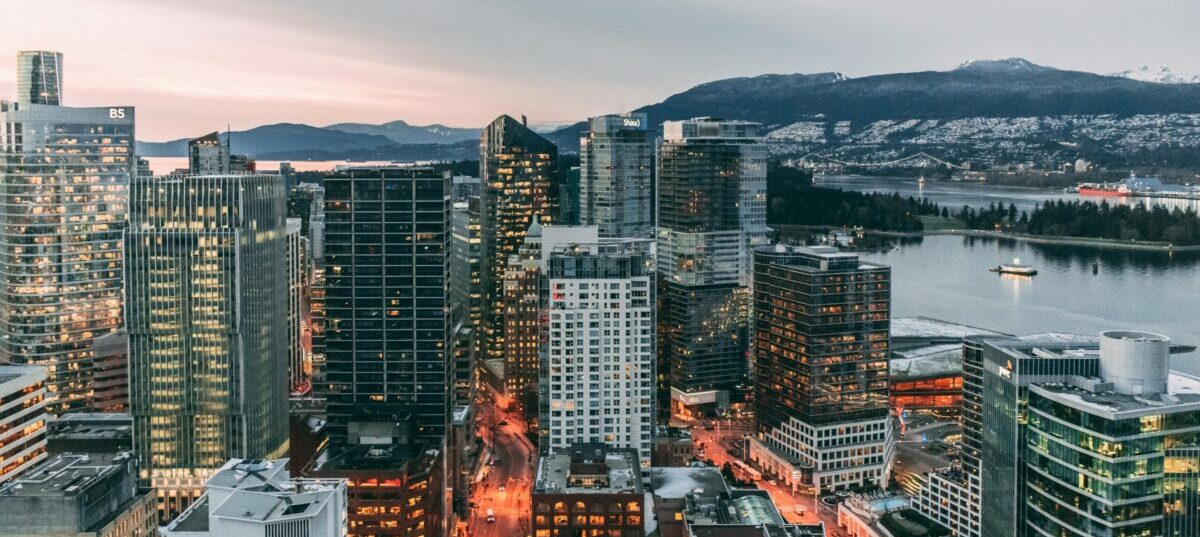 Yorkville University
The bi-coastal Yorkville University saw 796 attendees at their presentation and an impressive 87.5% average satisfaction rate score. Recruitment Partners asked questions about Yorkville's exclusive ApplyBoard scholarship, and options for students starting classes online.
The school gave an in-depth webinar, discussing:
Their Vancouver and Toronto campuses, as well as their virtual campus located in Fredericton, New Brunswick
The school's Bachelor of Business Administration and Bachelor of Interior Design undergraduate programs, which allow four-year equivalent degrees in three years or less
The eligibility of their undergraduate programs for a variety of professional designations
Profiles of alumni successes and experiences
Yorkville's benefits, including accelerated degrees, permanent residence pathways, year-round start dates, networking opportunities, and experienced faculty
A breakdown of how students can start from home now and complete their degrees from Canada in the future
An overview of tuition fees and closer look at their exclusive $10,000 ApplyBoard bursary
A checklist of everything students will need to prepare for their applications

Conestoga College
Conestoga College saw 985 Recruitment Partners come out for their presentation on April 15th, boasting a fantastic 88% satisfaction rate from attendees. Recruitment Partners asked questions about visa requirements, PGWP eligibility, and student course loads.
Conestoga College took the audience through an in-depth webinar, discussing a wide range of topics, from regional highlights to career opportunities. Here's what they covered:
An overview of Conestoga's facts and figures, including their impressive 89% graduate employment rate
A closer look at Waterloo Region and Ontario's innovation corridor, which offers tens of thousands of tech jobs between Waterloo and Toronto
A breakdown of Waterloo Region's primary industry sectors and employers, including the biotechnology and automotive industries
Conestoga's approach to providing learning and solutions for real world problems
Their many school and program options, from Business to Applied Computer Science & Information Technology
The college's nine campuses and training centres throughout the region
How Conestoga College works to provide international students with a home away from home

British Columbia Institute of Technology
BCIT's TRW presentation brought out 741 attendees, who reported an incredible average satisfaction score of 88.5%. The school's unique programs prompted questions about co-op options, and specific degree requirements. Here's what they discussed:
BCIT's history as one of Canada's largest post-secondary institutions, including over 6,000 international students from 116 countries
A closer look at the province of British Columbia, and beautiful Vancouver's reputation as one of the most livable cities in the world
How BCIT differentiates itself from colleges and universities, including small class sizes and hands-on learning that help students graduate career-ready
The school's advisory committee, which is a key part of BCIT's influential industry connections
Their high employment rates, with 98% of degree graduates and 91% of diploma graduates employed
The school's education model, which is based on applied learning, skills development, and high employment outcomes.
BCIT's school structure, including 150+ programs available to international students
An overview of BCIT's credential model
Admission and English language requirements, including CAEL, IELTS, TOEFL, PTE, and, temporarily, Duolingo
BCIT's international student centre and student housing resources
Comprehensive application tips
---
These recent webinars were a huge success, and we can't thank our Partner Schools and Recruitment Partners enough for their participation. At the end of each presentation, attendees were even offered discounts on application fees for each school, ranging from 50% to 100% off.
We're excited for what next week's workshops hold! We'll be hosting presentations from Sault College on April 21, Bow Valley College on April 22, and Laurentian University on April 23.
Reminder: only those who register and attend will receive a recording of the presentation 48 hours after it's complete.
---