So, you've determined that you want to study business abroad. Business programs remain an incredibly popular choice for international students. However, deciding you want to pursue a business degree is just the first step. There are many different types of business programs, both undergraduate and graduate, that students can choose from, each offering a unique career path and opportunities.
Here are five top business programs that should be on your radar for 2021.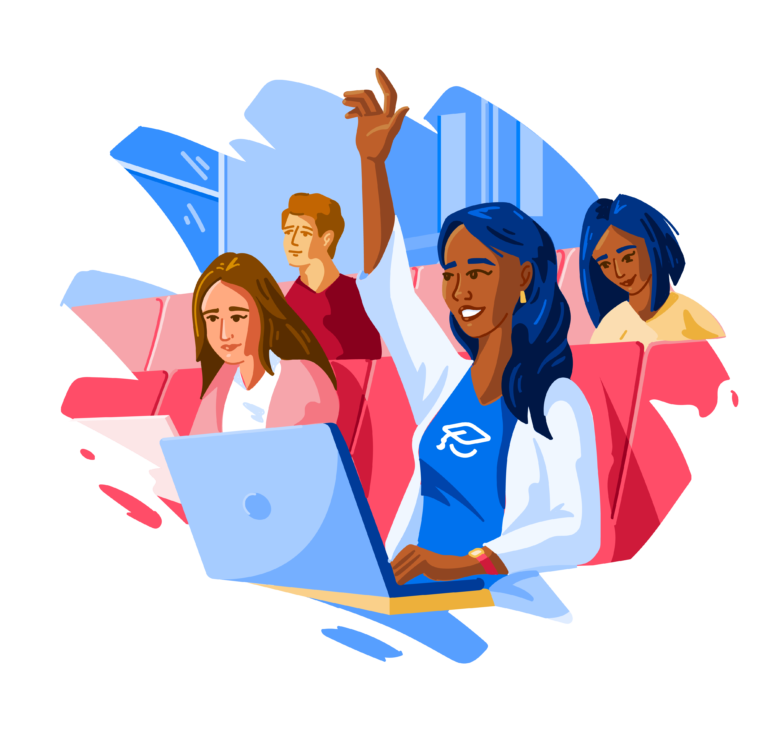 1. Business Entrepreneurship
Do you have dreams of founding a tech startup? Or, perhaps you aspire to establish your own freelance business? If so, studying business entrepreneurship could be the ideal choice for you.
Students pursuing Business Entrepreneurship will learn about each step in the exciting journey of starting a business, from initially conceiving an idea to ultimately unleashing it on the market. Offered at both the undergraduate and graduate levels, students will develop the skills they need to thrive as an entrepreneur. Many business entrepreneurship programs provide an optional Co-Op or work experience component. These often leverage the strong relationships educational institutions have with the local entrepreneurship community, allowing students to network and get practical, real-world experience.
It's no surprise that students who study a business entrepreneurship program often start their own businesses. However, it can also open doors to a career as a business development associate, consultant, franchisee, small business advisor, and more. The possibilities are truly endless.
2. International Business
Increasing globalization means that the business world is shrinking rapidly. An international business program sets students up for success in a truly global career. 
Students enrolled in an international business program will learn the foundations of national and international market economies, and gain an understanding of what is influencing the operations of organizations around the globe. This extends to the challenges globalization has on multinational enterprises (MNEs). Along the way, students will also hone their cross-cultural skills, an invaluable asset in the world of 21st-century business. With some undergraduate international business programs offering students the chance to study in another country for a year, international students could have the experience of studying abroad in not just one, but two different countries. Students can also opt to participate in Co-Op and paid work experience.
An international business degree puts students on the path to a rewarding career in accounting, administration, diplomacy, international trade, management, small business, and many other exciting areas.

3. Business Analytics

Business analytics has become an indispensable part of business operations across the entire enterprise, so it's no wonder that employers worldwide are always looking for top talent to help them make sense of Big Data.
Offered at both the undergraduate and graduate level, a business analytics program gives students the tools they need for data-driven decision-making. Students will learn how to successfully locate, interpret, and present patterns found in data. These insights are what companies need to understand new opportunities for growth in a rapidly evolving business landscape. Best of all, many programs also offer a Co-Op component, giving students the unique opportunity to apply the concepts that they've learned in the classroom to real-world business scenarios, giving them a leg up before they even enter the job market.
A business analytics graduate can go on to pursue an exciting career as an application architect, data analyst, data architect, data scientist, machine learning engineer, statistician, project manager, market research analyst, and others.
4. Information Systems
Information systems professionals enable organizations to leverage technology to help them scale new heights.
Computers are a ubiquitous part of our lives, both personally and professionally. Information systems look at how organizations employ computers, including the way they're managed across the organization, and how they can use them to their advantage. Students can study Information Systems at both the undergraduate and graduate levels. Graduates of an information systems program will benefit from a combined understanding of both business processes and information and communication technologies. This unique perspective will allow them to help businesses find unique solutions to both current and new opportunities. 
Graduates of information systems programs are highly sought after across all industries and companies of all sizes. Graduates often work in one of the following professions: application development, content management, data analytics, database administration, IT consulting, IT management, network administration, project management, and more.

5. Master of Business Administration (MBA)
A Master of Business Administration (MBA), one of the most popular professional degree programs, business or otherwise, equips students with the knowledge and expertise to manage a thriving business.
While all of the business programs we've explored are available at both the undergraduate and graduate levels, an MBA is strictly a graduate program. Students typically opt to pursue an MBA after accumulating some professional work experience. An MBA helps students acquire and refine the skills needed in business and management careers through invaluable practical experience. While there are some one-year MBA programs, most MBAs usually take two years to complete if studying full-time. However, students can also usually complete an MBA part-time, which is ideal for those with a full-time job.
MBA holders typically go on to careers as business consultants, finance managers, financial advisors, human resources managers, investment bankers, management analysts, and information technology managers, among others.
---