Live Virtual Event
Don't Put Your Future on Hold: Start Studying Online
August 25, 2020 | 8:00 – 9:00 AM ET
Audience: Students and Recruitment Partners
Calling all international students and recruitment partners! Join ApplyBoard for an exclusive live online event, Don't Put Your Future On Hold: Start Studying Online, on August 25, 2020 from 8:00 to 9:00 AM ET! 
If you're still debating whether to start your education remotely, this chat will give you the information you need to help make your decision. It's an open conversation with current international students and two of ApplyBoard's partner universities on the advantages of starting the study abroad journey online. During this diverse panel discussion, you will receive tips and advice from students and universities, as well as answers to your most pressing questions about studying online.
Panelists include:
Sophie Turnbull

, Head of International Office, University of the West of England

Walter Lee

, Sr. Vice President, Marketing and Enrolment, Yorkville University

Emmy Tran

, Conestoga College student

Athena Ketabi

, University of Waterloo student
Discover the Benefits of Studying Online
During the event, we will explore the many benefits of starting your study abroad experience now online, including:
Flexibility
Discover how studying online, with its combination of live and pre-recorded lectures, gives you a more flexible schedule. You'll have more freedom to pursue other activities, such as working part-time to help offset the cost of your studies.
Soft Skills
Studying online can help you build essential soft skills that you can leverage throughout your time at university and beyond, including:
Time management

Discipline 

Organization
Post-Study Work Visa Eligibility
Find out how time spent studying online counts towards Canada's Post-Graduation Work Permit (PGWP) and the UK's upcoming post-study work visa, due to launch in Summer 2021.
Considerable Savings
Starting your classes online this fall can save you a considerable amount of money. This money can be put toward tuition and living expenses when you eventually move abroad.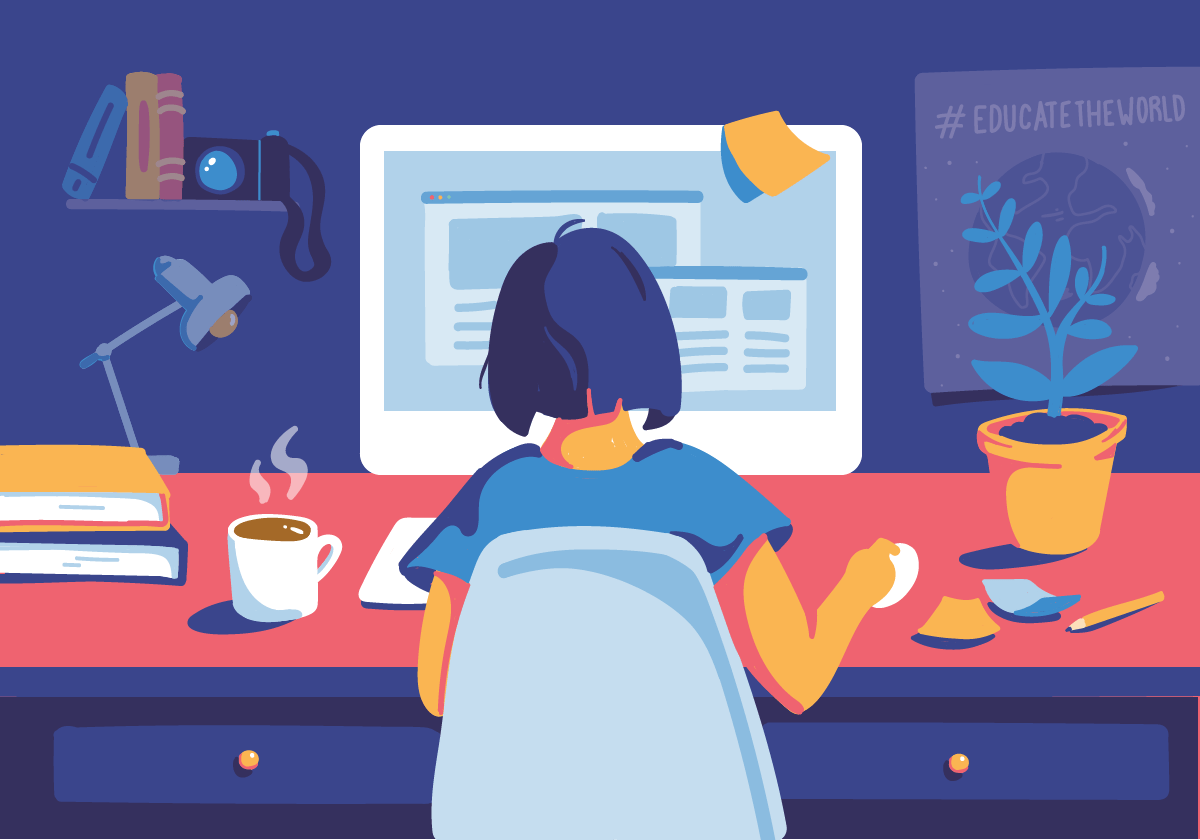 Learn How Universities Are Helping You Thrive
The transition to university is both an exciting and daunting one, especially during COVID-19.
While it may be more of a challenge to build new relationships while studying online, universities are planning different initiatives this fall to help you:
Stay engaged with your studies

Make new friends online 

Feel part of the university community before eventually arriving in-person, when it's safe to do so
Sophie Turnbull, Head of International Office, University of the West of England, and Walter Lee, Senior Vice President, Marketing and Enrollment, Yorkville University, will be on hand to share what their universities are putting in place to help students like make the most of online learning this fall.
We will also explore:
Virtual Orientation Week
Often called "Frosh Week" in Canada and "Fresher's Week" in the UK – regardless of what you call it, this year your introduction to life at university is going digital! Learn what you can expect.
Health and Wellness
Health and wellness is always number one. Universities are offering an array of services to help you prioritize your physical and mental health while studying remotely, including:
Virtual medical care clinics

Online counselling

Peer support groups

Student success advisors
Flexible Classes
Learn how universities are accommodating different time zones with flexible hybrid real-time virtual classes or drop-in times and self-directed components.
Scholarships and Discounts
Discover the different scholarships and tuition discounts universities are offering to help you financially.
Get a First-Hand International Student Perspective
Learn what it's like to make the transition to online study from two current students. Emmy Tran and Athena Ketabi, upper-year international students at Conestoga College and the University of Waterloo, will share:
What it was like to suddenly shift from traditional, in-person classes to online learning during COVID-19

Why moving forward with studying online was the right decision for them

Proven tips and tricks they learned to help you make the most of online learning
In this short video, Emmy and Athena give you an idea of what you can expect:
Join the Conversation
This discussion is all about you and your educational journey, and we want your questions driving the conversation! Submit any burning questions you have about studying online when you complete your registration here. We plan to address as many as we can over the course of the hour-long conversation and hope to include yours!
We look forward to seeing you there!
This session is filling up quickly! Click here to register now and save your spot.
---