Founded in 1967, St. Lawrence College (SLC) offers international students a variety of exciting educational opportunities, opening many doors to success and future career paths. SLC is a public college located in picturesque Kingston, Ontario, Canada, and has two additional campuses across Eastern Ontario, in Cornwall and Brockville. Approximately 7,000 full-time students—including more than 1,200 international students—study at St. Lawrence College every year.
ApplyBoard is thrilled to welcome St. Lawrence College to the ApplyBoard family. Students can now explore many exciting educational options at St. Lawrence College on the ApplyBoard Platform.

Your Introduction to St. Lawrence College
St. Lawrence College emphasizes job-ready, market-focused programs and experiential learning opportunities. In fact, St. Lawrence College helps approximately 5,400 students find work placements each year, enabling them to apply what they've learned in the classroom to real-world work experiences. It's just one example of how the college is renowned for helping its students succeed every step of the way—during their time at college and beyond. This also includes a range of academic support services, including peer tutoring and writing and literary support.
The college also has a reputation for groundbreaking research, which was cemented when it was named one of Canada's Top 50 Research Colleges, placing an impressive #1 for research intensity. 
Studying at St. Lawrence College
St. Lawrence College offers more than 100 forward-thinking certificate, diploma, advanced diploma, bachelor's degree, and graduate certificate programs across the following areas of study:
Applied Arts

Business

Community Services

Health Sciences

Hospitality and Culinary

Justice Studies

Science and Computing

Skilled Trades
Yearly full-time international tuition fees vary by program and level:
8-Month College Certificate:

C$14,600

2-Year College Diploma:

C$14,600–C$21,900

4-Year Bachelor's Degree:

C$19,650

Graduate Certificate:

C$14,600–C$22,000
Please visit the individual program pages on the ApplyBoard Platform for the most accurate information.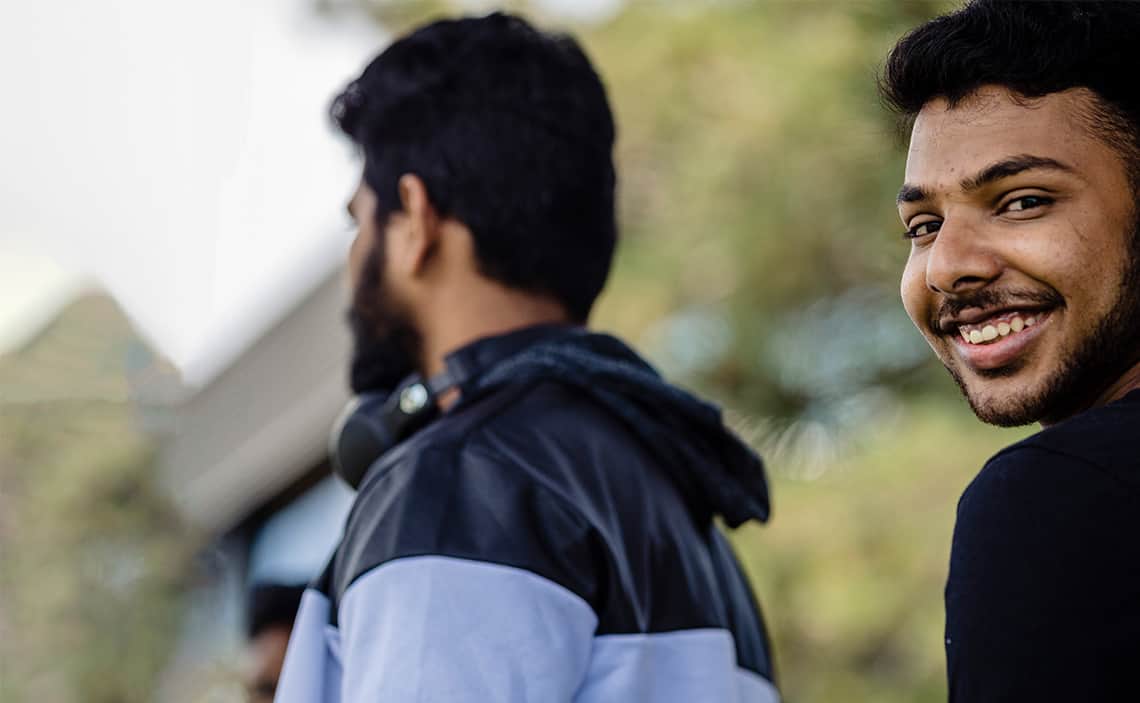 Campus Living
St. Lawrence College's main campus in Kingston boasts many state-of-the-art amenities, including a recently unveiled 80,000-square-foot Student Life and Innovation Centre. This building is the hub of student activity and is home to the school's double gym, fitness centre, St. Larry's Pub (a favourite student hangout), and more. Take a virtual tour of the Kingston campus.
The heart of the Brockville campus, which underwent a renovation in 2018, is its new library, which includes study spaces, a cafeteria, and more. Students will enjoy studying or spending their downtime with friends at the café-style student commons and roomy student lounge. Get to know the Brockville campus with a virtual tour.
Those who love to be near water will enjoy studying at the Cornwall campus. The library, residence, and many classrooms overlook the river. The city of Cornwall's beautiful 75km walking and bicycle path cuts right through campus. The Cornwall campus also has its own athletic facilities, with gym, cardio room, and weight room. Explore Cornwall campus—virtually.

On-Campus Accommodation
Many international students, especially those living away from home for the first time, opt to live on-campus. It gives students a chance to make new friends and immerse themselves in the campus community. 
St. Lawrence College offers on-campus residences at all three of its campuses. Each residence boasts fully furnished single or double-occupancy suites, as well as on-site laundry facilities and common areas where students can study or just relax and unwind. Students living on-campus will have easy access to all amenities, including computer labs, the library, and dining services. While students will have just about everything they could possibly want at their fingertips, easily accessible public transit will help students get from point A to B in no time. For those who love the great outdoors, all three residences are a stone's throw from beautiful nature trails and conservation areas.
Please note: On-campus accommodation is available on a "first-come, first-in" basis. Spaces fill up quickly, so students are encouraged to apply as soon as possible.
Financial Support at a Glance
Last year alone, St. Lawrence College awarded scholarships and bursaries ranging between C$500 and $3,000 to more than 500 deserving students. Best of all, international students are eligible to apply! 
Students will complete just one application to be considered for the college's Scholarship and Bursary program. While a students' academic history is certainly important, it's not the only factor in determining eligibility for a scholarship or bursary. St. Lawrence College also considers an applicant's leadership skills, past volunteer experience, and any challenges they overcame on the path to post-secondary education.
There are also four scholarships available exclusively for international students:
Canadian Experience Scholarship
SLC Loyalty Scholarship
IEOP Academic Achievement Scholarship
Regional Academic Excellence Entrance Scholarship
Learn more about how you can take advantage of these scholarships on St. Lawrence College's website.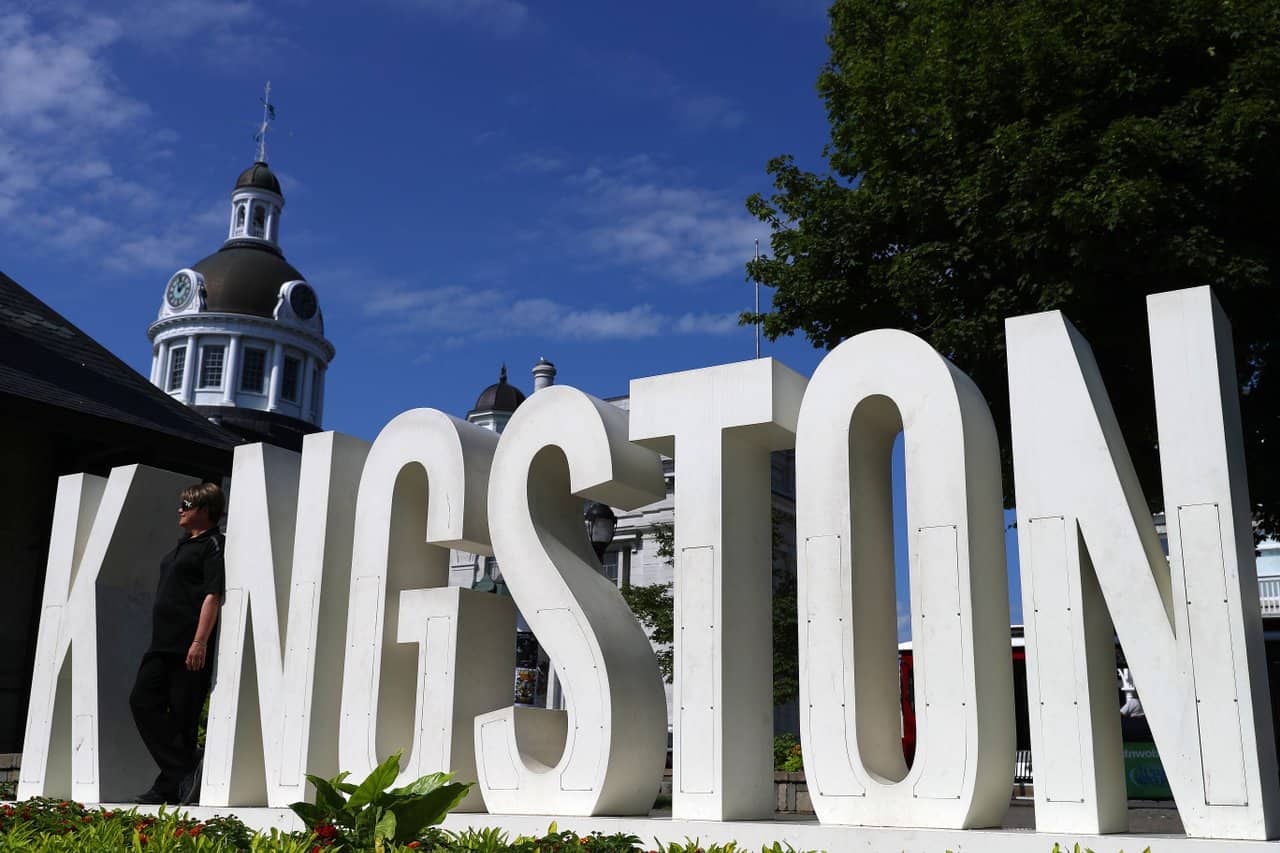 Getting to Know Kingston
Home to not only St. Lawrence College, but also Queen's University and the Royal Military College, Kingston is a college town in every sense of the word. Students will have the opportunity to take advantage of an incredible array of shopping, museums, and sporting events. The city also offers a bustling nightlife, including great live music and local festivals. Last but not least, foodies will enjoy checking out some of Kingston's more than 300 restaurants.
Students will love taking a scenic river cruise to Kingston's famed 1000 Islands. History is everywhere you turn in Kingston. The city is home to two UNESCO World Heritage Sites—the Rideau Canal and Fort Henry—and no one's time in this incredible city is complete without exploring both.
Insider tip: When the temperature dips below zero, be sure to take advantage of the free ice skating at beautiful Springer Market Square!
Life After School
St. Lawrence College boasts an impressive graduate employment rate of approximately 90% within six months of graduating—a testament to its relevant, job-ready programs and wealth of experiential learning opportunities. The college's Career Services is also on-hand to help current students line up exciting post-graduation employment opportunities.
International students studying in Canada can benefit from the country's Post-Graduation Work Permit Program (PGWPP). It allows eligible applicants the opportunity to live and work in Canada for up to three years after graduating, offering a viable path to permanent residency for international students who want to call this diverse and welcoming country home.
Sound like somewhere you'd like to study? Ask your recruiter about applying to St. Lawrence College!