One of the smallest post-secondary institutions in Ontario, Algoma University offers a student-faculty ratio of 14:1.
At Algoma, classes are kept small to provide students with more opportunities to participate, ask questions, and receive quality feedback from instructors. Algoma's instructors are always available to help and have an open-door policy. The faculty believes in providing students with hands-on learning opportunities to take what they learn in the classroom and apply it to real-life work situations. 
Algoma's campuses are among the most diverse in Canada. 27% of their student body comes from outside Canada, representing more than 30 different countries around the globe. They embrace and foster diversity, and appreciate each person's individuality. This includes a multi-faith prayer room where students can practice their beliefs in a safe and welcoming environment.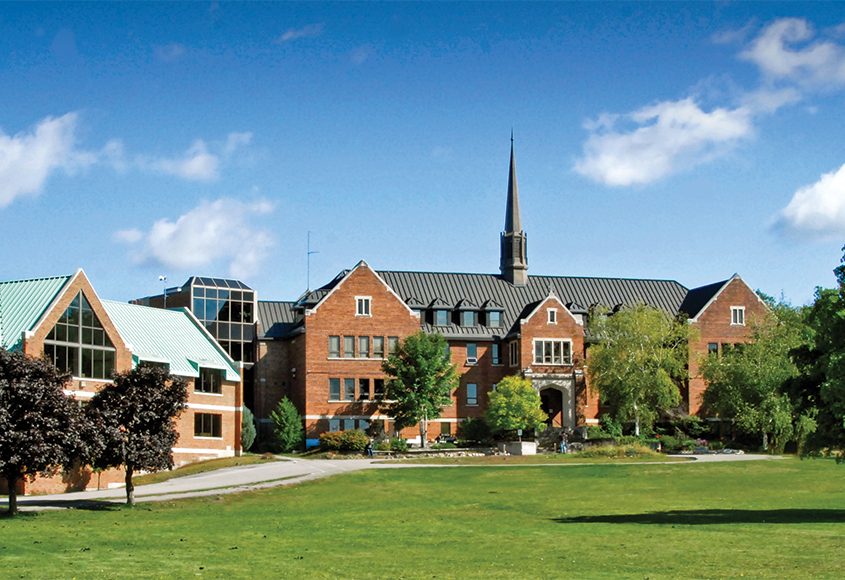 Programs
Academic programs offer class sizes of no more than 75 students, ensuring students have more time for one-on-one interactions with Algoma's knowledgeable and caring faculty. Algoma faculty will know students on a first-name basis and work hard to make their dreams a success, both inside and outside the classroom.
Algoma provides a one-of-a-kind undergraduate education. They offer more than 30 different academic programs across three faculties: sciences, social sciences, and humanities. All of the programs include undergraduate research opportunities and hands-on learning. Algoma's computer science program is internationally renowned for having one of the most advanced computer game technology specializations.
Top Undergraduate Programs
In this four-year business degree, students explore how to cope with ethical issues, interact with others, demonstrate sensitivity, exercise leadership, work as a team, and adapt to uncertainty. This degree is ideally suited for soft skill resume-building!
Students in the computer science program will gain a strong theoretical and practical foundation in the study of algorithms, programming languages, and the design and construction of computer systems and applications. 
Students in the biology program can volunteer and/or work with the dedicated faculty conducting scientific research. Their five full-time faculty members hire approximately ten students each summer, and many more volunteer or take work-study positions with faculty during the Fall and Winter semesters.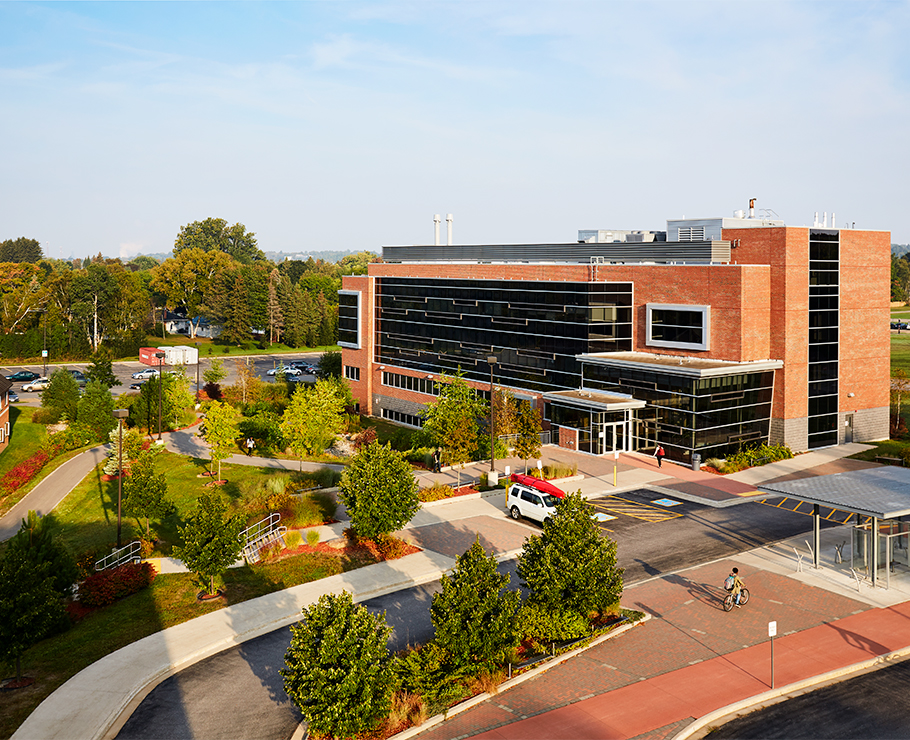 Campus Location
Algoma University serves students across three campuses: two in Northern Ontario, and the third in Brampton, Ontario.
The main campus is located in the heart of Northern Ontario, steps away from Lake Superior and the United States border. All campus amenities are within a two-minute walk, including classrooms, labs, residences, food, the gym, and the library.
Algoma classes are held at the Timmins Campus of Northern College of Applied Arts and Technology, helping students complete diploma-to-degree programs. 
Located in the Greater Toronto Area, the Brampton Campus offers students an urban learning environment with diverse academic programs, including business administration, finance and economics, computer science, and psychology.
Campus Life
There are plenty of student clubs for a wide variety of interests at Algoma University, including gaming, social activism, gardening, and photography. Students can relax at night in the student centre on the main campus, called The Speakeasy, run for student government, or play an intramural or varsity sport.
The Algoma University Students' Union (AUSU) is committed to ensuring a fulfilling and enjoyable university experience. AUSU provides a voice for students, ensures student representation on committees, and organizes campus events, including Orientation Week, pub nights, and volunteer opportunities.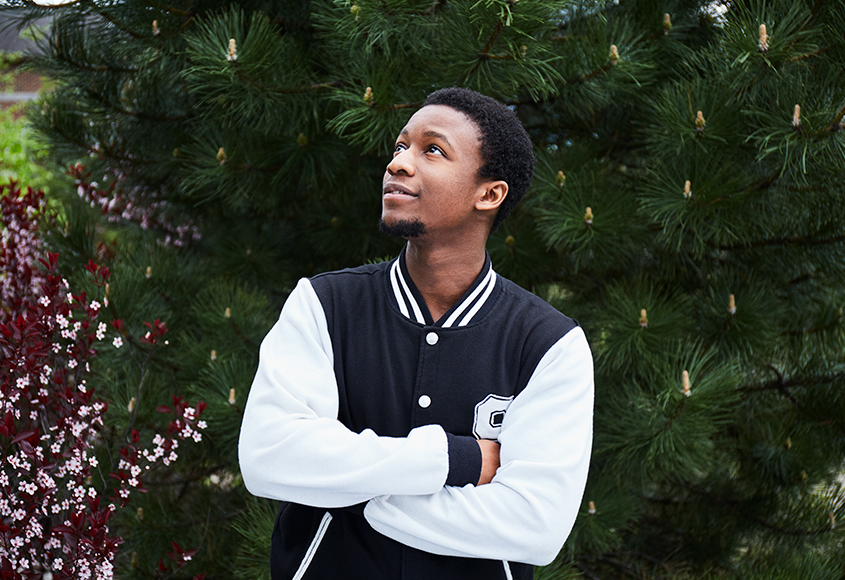 Sault Ste. Marie
Sault Ste. Marie is a vibrant community of 73,000, offering an affordable, active lifestyle. "The Soo," as locals call it, has all the amenities of a big city—shopping, entertainment, sports teams, festivals, and cultural activities—but without the hassle of traffic. Students will consider themselves lucky to live in a city surrounded by the great outdoors. With Lake Superior and the St. Mary's River just moments away, there's always something to do.
Timmins
Timmins is more than just the childhood home of Shania Twain! Known as the city with a heart of gold, Timmins boasts a number of year-round outdoor activities, including hiking, biking, ATVing, canoeing, kayaking, wakeboarding, golfing, cross country skiing, snowshoeing, downhill skiing, and more.
Brampton
Brampton is a lively city in the Greater Toronto Area that is home to over 600,000 residents, making it the ninth-largest city in Canada.
Algoma University's campus lies in the heart of historic downtown Brampton,  home to over 1,500 businesses and services. Students can enjoy great restaurants, shops, arts, entertainment, parks, and culture. Garden Square, located directly beside Algoma's Brampton campus, offers free entertainment for all ages throughout the year, including many events and festivals. Culture Days, the Winter Lights Weekend, the Festival of Literary Diversity, and the World of Jazz Festival—to name just a few,—are celebrated in this vibrant city hub.
Student Support
The Department of Ancillary and Student Services provides a variety of services to support academics and encourage health and student engagement. The department oversees the operations of student services, the university's food services, the bookstore, housing and residences, meeting and conferences, athletics facilities, and varsity sports teams. While many are accessible to the community, their primary focus is to support students and help them succeed.
Job Prospects, Career Support, and Post-Graduate Work Opportunities
Algoma University recognizes that the key to a well-rounded university experience is for students to develop job-related experience from the moment their university careers begin. The Co-op & Career Services Department can help students explore their career interests and options. They are committed to the success of students and offer up-to-date career planning assistance. Students can access a variety of services through Algoma University's Career Centre, including:

Job search assistance

Resume and cover letter evaluations

Co-operative education

Networking events

Workshops

Professional social media assistance

Job postings

Opportunities for international students

Career-related resources
Scholarships
Entrance Scholarships
International Continuing Scholarships
Students can apply for International Continuing Scholarships throughout the school year. Various awards and amounts are available.
OSSTF – District 35 AUSS International Scholarship

: The Algoma University Staff Association provides an award to the international student enrolled in full-time studies with the highest overall average at Algoma University. No application is required. This award is non-renewable.
Tuition
Tuition fees vary by program, but international students can expect to pay around C$18,940 per year for undergraduate programs.
Sound like somewhere you'd like to study? Ask your recruiter about applying to Algoma University!
---