With mental health disorders affecting students everywhere, maintaining good mental health is more important than ever before. Thankfully, many academic institutions understand this and offer resources that support their students. Unfortunately, since it's not always clear where to go or who to ask, it's vital to be proactive when you need mental health support. To help you out, we've outlined some shining examples of on-campus mental health resources to keep on your radar.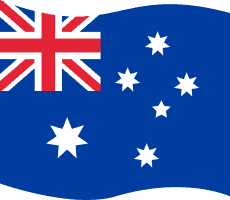 Australia
Murdoch University
Are you a part of the LGBTQIA+ community, and seeking support from people you can relate to? Murdoch University offers inclusive services like Freedom Centre (FC), which provides a safe space for young people to be happy, healthy, and educated about diverse sexuality, gender, and sex. All staff and volunteers are a part of the LGBTQIA+ community, and are trained to offer information and support to their peers.
Ask your own academic institution what kind of ​LGBTQIA+ peer support they offer!
University of New England
Conflict is a part of everyday life, but it can have significant consequences on one's mental health. It's not always easy to resolve conflicts, so the University of New England offers its students Conflict Resolution Services. This counselling is designed to assist students and faculty in managing and resolving disputes. Students will learn how to assess issues, problem-solve, and defuse hostile situations.
If you're worried about how conflict affects your mental health, research your academic institution's conflict resolution services to see what's available to you.
Canada
Toronto Metropolitan University
If you have a disability that makes it difficult to fully participate in your studies, causing you stress, consider registering for Academic Accommodation Support. Toronto Metropolitan University (TMU) works with students to create and implement personalized academic accommodation plans so they can fully participate in their studies. Regardless of your course load or program, TMU is committed to helping you do your best. 
Most academic institutions offer some form of Academic Accommodation Support. Visit your institution's website to get a sense of what they offer!
University of Northern British Columbia
If you're one of the millions who find it helpful to speak with a professional about your problems, counselling may be an excellent option for you. Like many other academic institutions, the University of Northern British Columbia offers its students individual and group counselling sessions. 
The one-on-one sessions are constructed around the student's specific goals and needs. For example, you may experience social anxiety and want to work on your fear of talking to new people.
If you feel more comfortable in a group setting, check out the university's YMINDS Mindfulness Group. Here, students can develop the skills to successfully manage stress and other mental health concerns while increasing their social connections.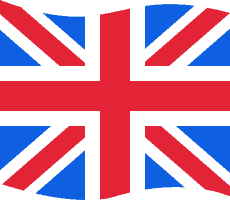 United Kingdom
The University of Strathclyde
Mental illness can present itself in different ways, so it's important students have a variety of support services available to them. The University of Strathclyde prides itself on providing students with a range of options, including advisors with specialist training in general and mental health, disability, and counselling. Students experiencing wellbeing, emotional, and mental health issues can use the following services:
Counselling

Group therapy

One-to-one mental health and wellbeing assessment

Cognitive Behavioural Therapy (CBT)

Mindfulness-based stress reduction programs

Online mental health support 
Before applying to an academic institution, research what mental health services they offer to students.
University of Roehampton
The University of Roehampton provides students with Student Wellbeing Officers (SWOs). Many academic institutions hire specialized staff to help students with topics ranging from personal issues to managing their finances. If you feel your mental health burden is too great, it's essential you have someone you can trust and speak to. It's crucial you seek out support as soon as you can in order to get the help you need. Whether you're looking for a friendly, motivating conversation, or information on accessing other support services, these professionals are here to help.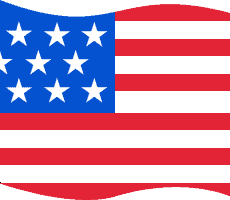 United States
University of Delaware
Many students struggling with mental health see a therapist and a psychiatrist. If you require support from one or both of these professionals, you should consider applying to an academic institution like the University of Delaware. Here, full-time students pay a fee that supports psychiatric care and other wellbeing services, which allows students to focus on getting the help they need without worrying about the cost. Understand your needs ahead of time, so you can create a plan to meet them.
University of Tampa
Addiction can take many forms, but everyone should have access to support. The University of Tampa provides counselling services for alcohol and other drug assessments, one-on-one counselling, psychoeducational groups, and referrals to treatment as needed. Also, every Friday evening they hold on-campus Alcohol Anonymous (AA) meetings to support their students. Don't let your addiction keep you from leading a happy, healthy, and fulfilling life. Keep working towards a sober future, and find an academic institution that will best support you in your efforts.
---
Regardless of where your study abroad journey takes you, prioritize your mental health during your studies. And remember to practice empathy in everything you do–you never know what someone else is going through.
Find your perfect academic institution and program on the ApplyBoard Platform today!