Behind every major business event or campaign is a project manager making sure everything runs smoothly. However, while a project manager's job sounds simple, it is more complex than many people think. Organized and effective leaders make for the best project managers. If you want to study Project Management, you may be wondering how it differs from other business programs. Today, we will cover everything you need to know to study Project Management and how it can lead to an exciting career!
What is it?
Project Management involves planning, organizing, and managing resources and tasks to achieve business goals. Some of the tasks project managers are responsible for include:
Budgeting
Recruiting team members
Leading meetings
Reporting progress to stakeholders
Scheduling the project's timeframe
Project managers are essential in every industry because they make order out of chaos. Without them, projects would be more expensive and much less efficient. For this reason, Project Management is best suited for those who enjoy managing people, and work well under pressure and tight deadlines. It can all sound a little overwhelming but an education in Project Management equips students with the skills needed to excel in this fast-paced field.
What are the entry requirements?
Since Project Management ties together many different business fundamentals, most colleges and universities offer it as a post-graduate program. For instance, Conestoga College offers Project Management as an Ontario College Graduate Certificate program. For admission, you'll need at least a two- or three-year diploma or degree from an accredited college or university. International students will also need an IELTS overall band score of 6.5.
Some schools, such as Yorkville University, offer Project Management as a Bachelor of Business Administration specialization. The minimum application requirements can be found on Yorkville's website.
ApplyBoard is also partnered with many schools in the United States offering Project Management programs. These include IGlobal University in Vienna, Virginia and Boston's Northeastern University. In general, a solid foundation in business is recommended for any student looking to pursue Project Management but it is possible to find schools that offer the program for high school graduates.
What can you do with a degree in Project Management?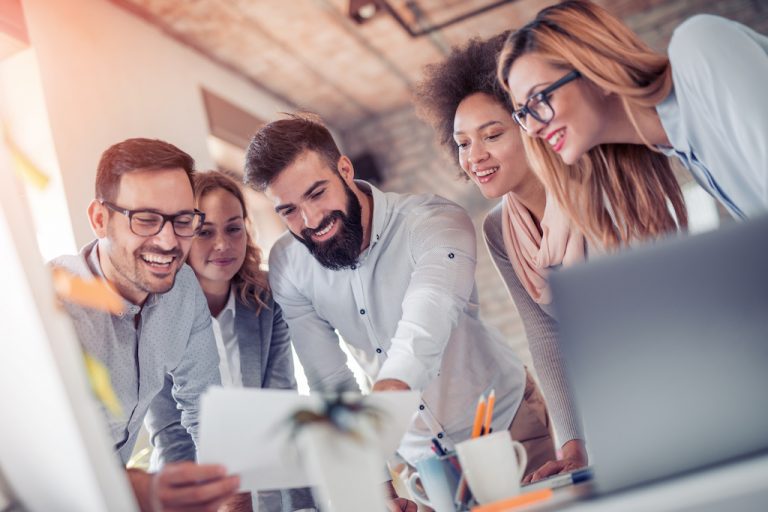 Project managers are needed in just about every industry, so there are a lot of job opportunities for graduates. These industries include:
Construction
Energy
Finance
Government
Health care
Information technology
Project managers are often flexible, working across several different industries over the course of their careers. This is because many aspects of Project Management are standardized by governing bodies. These include the Project Management Institute (PMI) and the Project Management Association of Canada. Many project managers take the PMI's exam to receive certification – a mark of excellence in the industry. You can find out more about the Project Management Institute and its available certifications here.
So, why is it worth it?
There are many reasons to study Project Management. Project managers are in high demand, with PMI estimating there will be 22 million new project management job openings through 2027. Salaries are also highly competitive, with the national average salary sitting at $84,000 CAD according to Glassdoor. Project managers have a direct impact on a company's morale and bottom line. Advanced level management is also an opportunity, with some considering project management to be CEO training. For those who value skill-building and change, project management is a field that constantly delivers.
Where can you study?
Project Management is available at many universities and colleges partnered with ApplyBoard. Some of the top study destinations in Canada and the USA for Project Management include:
Canada
USA
For a full list of colleges and universities in Canada and the USA offering Project Management, visit our website.
Ready to study Project Management? Start your free account and we will help find the best program for you. And if you're still unsure of what you want to study, be sure to read our Program Selection Guide.
---