Calling all international education leaders and administrators at Canadian universities, colleges, and K–12 schools!
We're delighted to announce the first-ever Educate the World Conference — Presented by ApplyBoard. Join us for this free virtual half-day conference on March 17, 2021, as we bring together senior leaders and international recruitment professionals exactly one year after Canada closed its borders in response to the COVID-19 pandemic. We'll explore the data, insights, and strategies that will enable us to overcome the impact of COVID-19 on international education in 2021.
You'll have the opportunity to attend informative breakout sessions, as well as connect 1:1 and in small groups with colleagues from across the industry.
Date: Wednesday, March 17, 2021
Time: 11:00 AM–3:30 PM EST
Location: Virtual!
Register Now!
Explore Trends Impacting International Student Recruitment
With an array of incredible speakers, including education industry leaders and government policymakers, we'll take a deep dive into the latest IRCC data to provide a comprehensive picture of the trends impacting international student recruitment to Canada. Session topics will include:
A look at the

source country trends

for recruitment into Canada, using the latest data on study permits, visa approval rates by sector, and the top programs for students.

International student recruitment trends by province

, and the opportunity to grow provincial branding globally.

Strategies for post-pandemic recovery

, including a discussion on the 'new normal' in student recruitment strategies.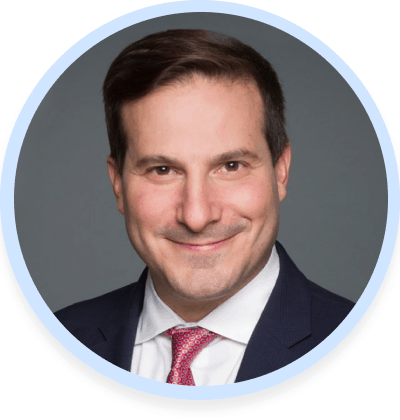 Keynote Speaker: The Honourable Marco Mendicino, MP PC
ApplyBoard is pleased to welcome The Honourable Marco Mendicino, MP PC to the virtual Educate the World Conference stage. Minister Mendicino will join ApplyBoard Co-Founder and CMO Meti Basiri to discuss how Canada's increased immigration targets and the International Education Strategy (2019–2024) will impact government support for the international education sector.
Panellists
ApplyBoard is also looking forward to welcoming the following panellists:
Larissa Bezo

, President and CEO, CBIE

Phillip Landon

, Vice-President and COO, Universities Canada

Denise Amyot

, President and CEO, CICan

Bonnie McKie

, Executive Director, CAPS-I

Gonzalo Peralta

, Executive Director, Languages Canada

Colin Doerr

, Director External Relations, BCCIE

Livia Castellanos

, Executive Lead International Education, Government of Saskatchewan
Agenda
11:00 AM

Event opens for networking

11:30 AM–12:15 PM

Opening Session

Our panel of experts will discuss how the pandemic has affected international education in Canada and what the road to recovery should look like.

12:20 PM–1:00 PM

Source Country Breakout Sessions

Expert-led discussions on the current trends across the top source markets (East Asia and SEA, MENA and LatAm, and South Asia) for Canadian post-secondary school recruitment.

1:00 PM–1:30 PM

Networking Break or Meet ApplyProof Breakout Session

1:30 PM–2:15 PM

Provincial Breakout Sessions

A look at the university, college, and K–12 sector trends by province (British Columbia and the Prairies, Ontario, Quebec and the Atlantic provinces) based on IRCC and ApplyBoard data and discussion on additional opportunities for growth.

2:20 PM–3:00 PM

Keynote Speaker: The Honourable Marco Mendicino, MP PC

3:00 PM–3:30 PM
Networking
Spaces for ApplyBoard's virtual Educate the World Conference are limited, so please register today to avoid disappointment. We hope to see you there!
---