Canada is home to some of the most wonderful cities in the world, including Toronto, Vancouver and Halifax. The country also boasts itself for its raw beauty and stunning landscape. From large lakes and waterfalls to mountain-filled skylines, the country doesn't fall short of jaw-dropping attractions and outdoor activities.
Immerse yourself in the Canadian culture – kayak in Lake Ontario, skate on the Rideau Canal in Ottawa or ski down Whistler Mountain. Your time in the Great White North will be filled with views of natural wonders.
Here is a list of some of ApplyBoard's favourite spots across Canada. These trips will be worthwhile!

Algonquin Provincial Park
Algonquin Park is one of Canada's most picturesque parks. Specifically in the fall season, you will see bunches of red, orange and golden yellow trees surrounded by mirror-like lakes. You may even encounter a wild moose. It is "a sight for sore eyes." A short drive away from Toronto, yet you'll feel like you're in another world. Have you ever snowshoed? Hiked? Camped? You can do it all in Algonquin Park.

Bruce Peninsula National Park
The tropical countries are not the only ones with crystal clear, turquoise water you can scuba dive in. Canada is too! Disregard the chilly water and explore the shipwrecks found in the Georgian Bay. A great destination for a weekend road trip, Bruce Peninsula National Park showcases the rugged cliffs, the stunning Flowerpot Island, Lion's Head, and Tobermory.

Cavendish Beach
Prince Edward Island is a serene Canadian beach destination with not only traditional white sand beaches, but bright red ones too. Cavendish Beach offers an experience unlike any other with its distinct characteristics. Not only is the sand red, but the cliffs and rocks are too.

Peggy's Cove
Otherwise recognized as Nova Scotia's vibrant little fishing village, Peggy's Cove holds the most historic lighthouse in all of Canada. Surrounding the lighthouse are rolling granite rocks, allowing visitors to sit along the Atlantic ocean and snap perfect photos of the view.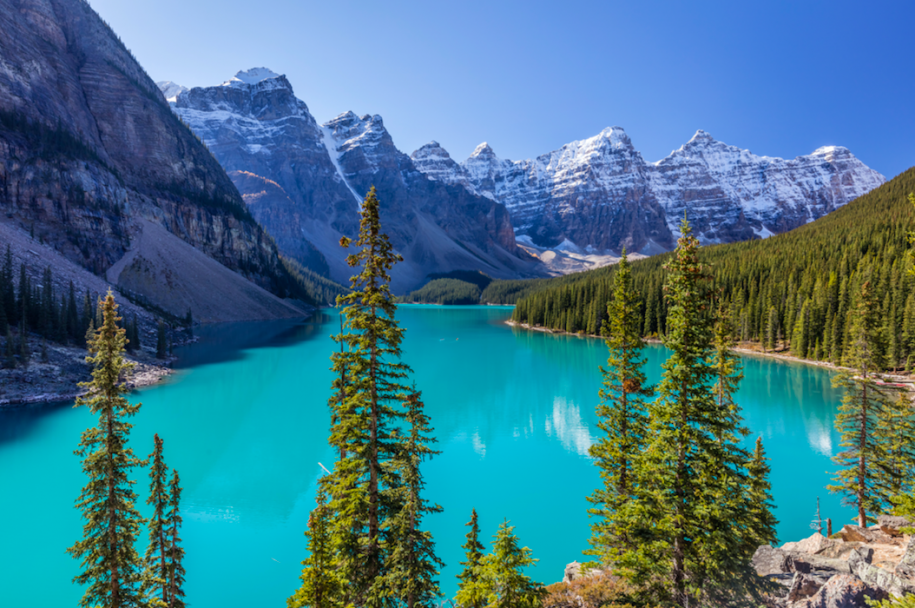 The Canadian Rockies
The Canadian Rocky Mountains span from the west coast of British Columbia to Alberta. Whether you visit in the winter or summer season, you'll discover the most spectacular sites. You'll be exposed to sky-blue glacier waters, diverse wildlife and snow-capped peaks. Your experience will feel so surreal, no photo will capture the true essence of the rockies.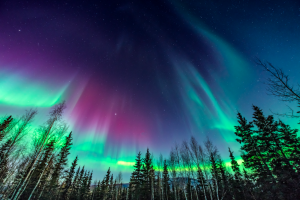 The Northern Lights
The Yukon territory is one spot guaranteed to give you a good view of the northern lights. Thanks to its small population and little city lights, there are no distractions. Seeing the colours dance in the sky is truly a breathtaking experience.
Begin your journey to Canada with ApplyBoard today! Click here to register your account.
Adrianna Dyczkowsky, Public Relations Specialist at ApplyBoard
---