ApplyBoard was thrilled to celebrate the grand opening of our new office yesterday in Gurugram, India! 
The opening was the culmination of months of planning, construction, and hard work from countless ApplyBoardians across the organization. This state-of-the-art space, located in DLF World Tech Park, will allow us to do what we do best—educate the world. It will also ensure that ApplyBoard can meet the needs of our international students, recruitment partners, and partner schools, as well as our growing team in India, which consists of more than 400 team members and counting.
A number of special guests were on hand to help us celebrate, including:
The Right Honourable Jo Johnson

, ApplyBoard Advisory Board Chairman and Chairman International 

Mr. Subhash Chandra

, Chairman of the Essel Group

Mr. Yuvraj Malik

, Director National Book Trust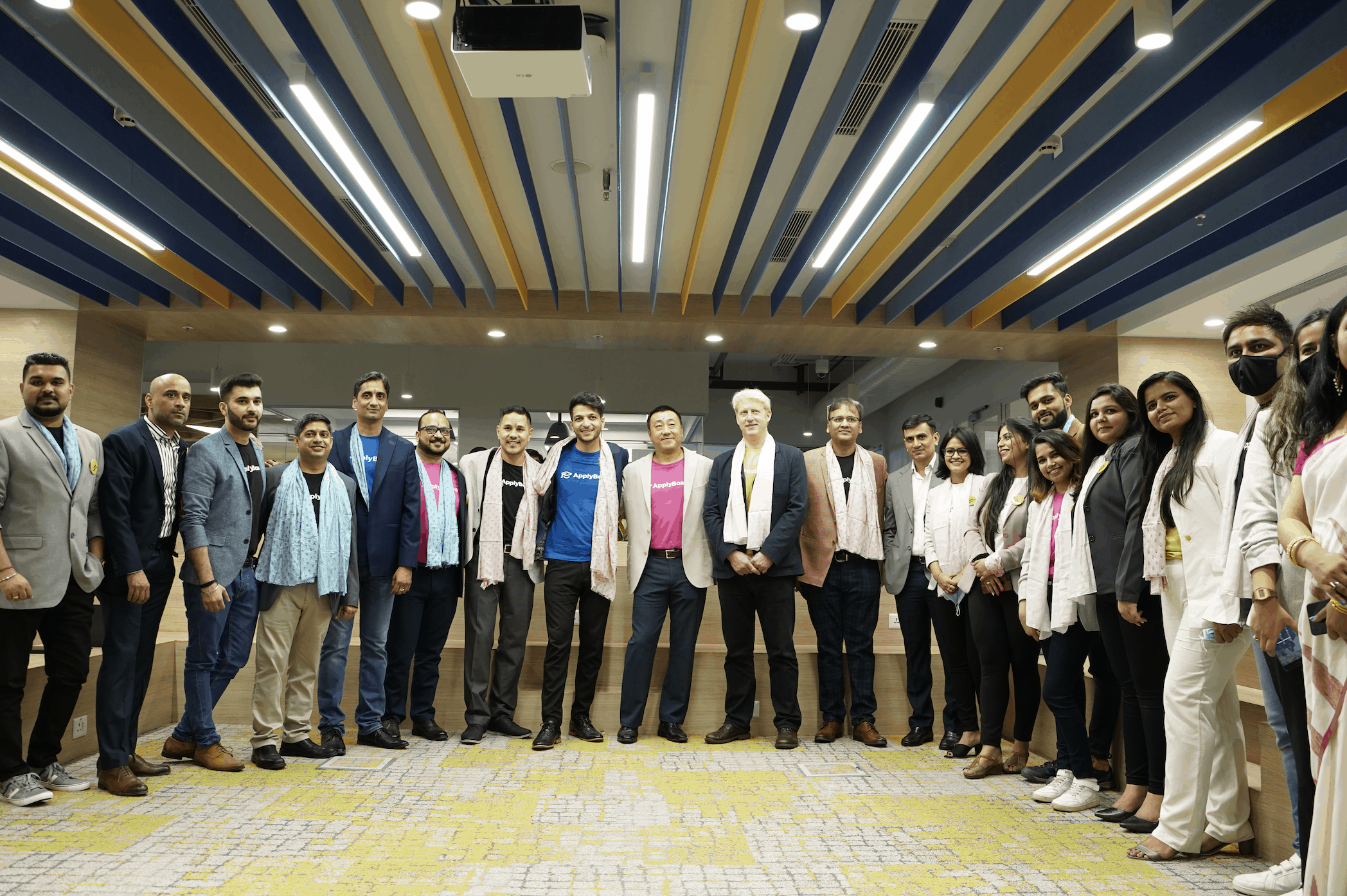 State-of-the-Art Amenities
The new Gurugram office—ApplyBoard's first outside of Canada—is uniquely designed to foster collaboration, and features an impressive array of amenities, such as:
An expanded cafeteria

Carefully designed meeting rooms

Relaxation spaces

Flexible design options

Touchless entry and exits
We want you to be among the first to get a glimpse of our new India office! Watch the video below for an exclusive virtual tour of this stunning new space:
The Natural Next Step
Since 2015, ApplyBoard has assisted more than 200,000 students with their educational journey. To help make study abroad dreams come true, we partner with over 7,500 recruitment partners across the globe, as well as more than 1,500 educational institutions in Canada, the United States, the United Kingdom, and Australia.
"In just six years, ApplyBoard has become the global leader in international student recruitment and we're thrilled to make new strides through this expansion in India," explained Martin Basiri, Co-Founder and CEO of ApplyBoard. "In order to scale and help the millions of students seeking to further their education, we need to expand and grow our team. Considering we have more than 400 team members in India and the country is home to one of the largest student populations aspiring to study abroad, opening our new Gurugram office was the natural next step."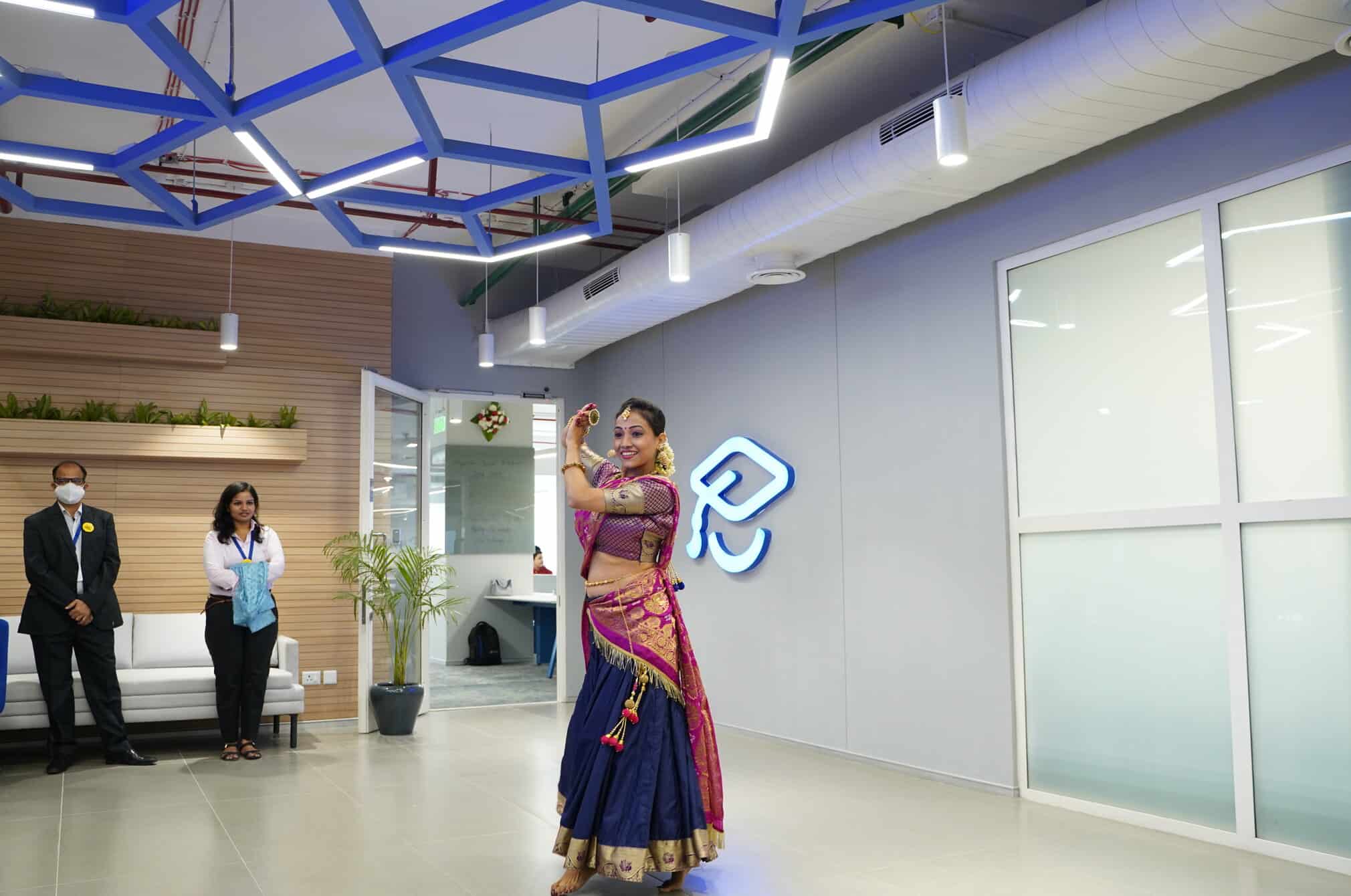 Further Building the Indian Education Sector
The new Gurugram office will help ApplyBoard continue to break down barriers to international education for students in India.
Despite the challenges brought on by the COVID-19 pandemic, ApplyBoard experienced pent-up demand from international students across the world and we continue to grow our global presence to help meet the market demand. 
The investment in India is a testament to the strength of the India team and future growth of the entire region. ApplyBoard's expansion in India also comes on the heels of India's National Education Policy. Approved in July 2020, the National Education Policy outlines the transformative vision of India's new education system.
"The grand opening of ApplyBoard's Gurugram office is an important milestone that will help further build the Indian education sector," said the Right Honourable Jo Johnson, ApplyBoard Advisory Board Chairman. "ApplyBoard is building a movement—an education revolution. It's building a world where anyone anywhere can have access to the best education regardless of where they were born. In India, ApplyBoard is already serving thousands of students and thousands of Indian recruitment partners with over 1,500 schools in Canada, the United States, the United Kingdom, and Australia, and this new office expansion will help more Indian students during their education journey."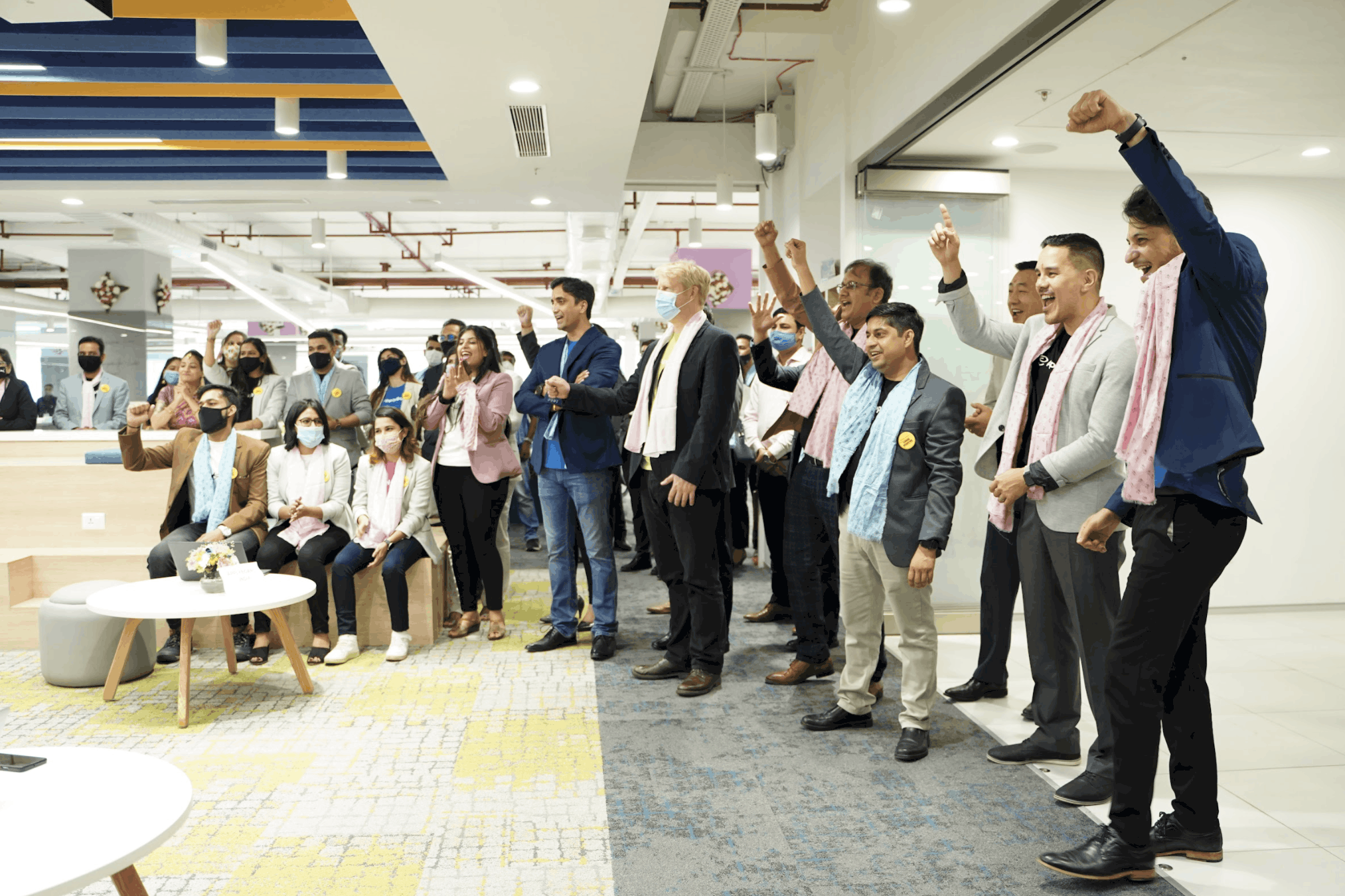 ---
Thank you to everyone who helped make this new office possible in record time. The ApplyBoard India team continues to execute its return to office strategy in a safe and phased manner with policies in place following the latest COVID-19 health and wellness guidance.
The next time you're in the Gurugram area, don't hesitate to stop in, see the new space, and meet the ApplyBoard India team!