Established in 2000, International Education Week is celebrated every year during the third week of November. According to the Canadian Bureau for International Education, it's a week to explore "the impact that international education has in preparing students for the world and supports international engagement efforts." Here at ApplyBoard, we're on a mission to make education accessible all over the world, one student at a time. In the spirit of International Education Week, here are four great reasons to consider studying abroad in 2021!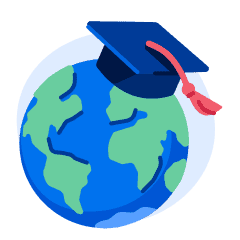 1. Travel the World
What better way to fulfill your post-pandemic travel dreams than by studying abroad? Make your study abroad destination your base for exploring other exciting destinations around the world. Some benefits to travelling the world include:
Learning a New Language:

Travelling is a great opportunity to brush up on your language skills, and is one of the best (and fastest) ways to learn an entirely new language.

Celebrating New Traditions:

As you get accustomed to new traditions in a different country, you'll find new reasons to celebrate and learn something new.

Meeting New People:

Travelling abroad opens the door to new opportunities and connections, and you may end up making some lifelong friends along the way.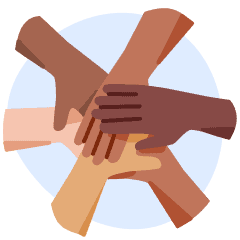 2. Networking Opportunities
Enhancing your network is key to exploring future career opportunities, as well as making lifelong connections. One of the best ways to expand your network is by choosing to study abroad. Although networking might look different post-pandemic, international students can still take advantage of a variety of opportunities. International students can network with: 
Classmates and Co-Workers

: Bond with fellow classmates and/or co-workers in your classes and/or place of work and be sure to ask them questions about why they've chosen their field of study, and any helpful tips they can offer. Their answers could provide you with more insight into your field of study!

Instructors

: Not only are your program or course instructors willing to share their wisdom in their subject matter, they can also introduce you to important connections in your field.

Clubs and Programs

: Schools offer clubs and programs of all kinds. Join ones you're interested in to make new friends and to gain new perspectives and experiences. It may open doors to further opportunities.

Online

: There are more online platforms than ever for those looking to make connections. Connect with alumni groups, your school, and classmates online to stay in the loop on current opportunities.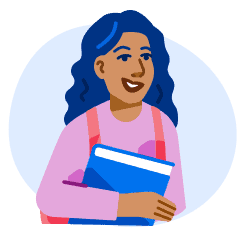 3. Personal and Interpersonal Development
Studying abroad also allows students the chance to enhance their personal and interpersonal skills. Personal skills are an individual's strengths, such as critical thinking, problem-solving, and time management. Interpersonal skills, on the other hand, are an individual's ability to communicate effectively with others. Examples include active listening, teamwork, and leadership.
Some examples of both personal and interpersonal skills that studying abroad can foster include:
Self-Confidence:

Studying abroad can feel daunting, especially while you're still learning the language and customs of your study abroad destination. Studying abroad demonstrates that you are capable of growing and adapting, which will increase your self-confidence along the way.

Empathy:

Interacting with people from a different country allows you to better understand others, and to gain a new perspective on ideas and situations before judging them from your own point of view.

Self-Awareness:

Self-awareness is best described as a deeper understanding of the self. Studying abroad can help achieve greater self-awareness by expanding our experiences and shifting our identities.         

4. Post-Study Work Opportunities
The benefits of studying abroad don't end after graduation. Students studying in Australia, Canada, the United States, and the United Kingdom can take advantage of an array of post-study work opportunities.
Australia
Temporary Graduate Visa: International students can live and work in Australia for up to 18 months after completing their studies. Depending on the nature of their studies and the type of job they're looking for, students can choose between the Post-Study Work Stream or Graduate Work Stream.
Canada
Post-Graduation Work Permit Program (PGWPP): Canada's PGWPP allows eligible students who have graduated from a designated learning institution (DLI) to stay and work in Canada for up to three years after graduation.
Learn more about post-study work opportunities in Australia, Canada, the United States, and the United Kingdom.
United Kingdom
Graduate Immigration Route: International students studying in the UK can take advantage of the UK's new two- to three-year post-study work visa. Students are eligible for the Graduate Immigration Route if they have earned a degree at the undergraduate level or above at a qualifying Higher Education provider in summer 2021 or later, have a track record of compliance, and meet other eligibility requirements.
United States
Post-Completion Optional Practical Training (OPT): The US offers international students studying on an F-1 Student Visa temporary employment through Optional Practical Training (OPT). Eligible international students can work in the US for up to 12 months and are eligible for a 24-month extension if they're studying certain STEM programs.
---
Studying abroad gives students the opportunity to travel the world, explore networking opportunities, enhance their personal and interpersonal development skills, and take advantage of valuable post-study work opportunities. Deciding to study abroad is truly one of the most life-changing and fulfilling decisions a person can make. 
Ready to go? Explore study abroad opportunities on ApplyBoard!
---