Computer science is one of the most popular areas of study in the world—and for good reason! 
Technology is continually evolving, so there is an ongoing need for innovative computer scientists to develop new and better ways of using systems. Most universities in Canada now offer some form of computer science program. However, it can be overwhelming trying to figure out which schools offer the best programs. Don't fear, ApplyBoard has got you covered! To help make your decision a bit easier, we're counting down the top 10 universities for computer science in Canada with a little help from Maclean's Canadian University Rankings 2021!
*Indicates a tie
#10 McMaster University
Program Reputation #9*, Research Reputation #10
Entering the list at #10, McMaster University's computer science program is run by its Faculty of Engineering, which means that students will be exposed not just to programming, but also information systems design and database development. Hamilton, Ontario's McMaster University offers a variety of specializations, including mechatronics, software engineering, and even eHealth. Best of all, McMaster boasts excellent job prospects. An impressive 100% of computer science graduates find employment within two years of graduation.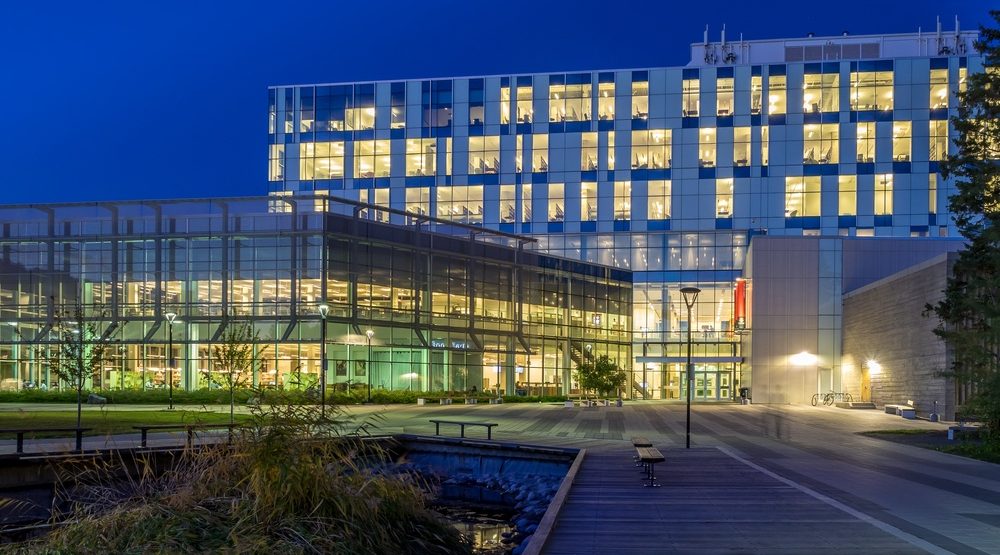 #9 University of Calgary
Program Reputation 12, Research Reputation 8 
Problem-solving is at the heart of computer science, and students enrolled at the University of Calgary will be working to build computers that think like people and moulding the future of augmented reality. Students with a passion for computer science research can also take advantage of the university's leading research labs, where they will have the opportunity to gain first-hand experience as a volunteer or by enrolling in one of the school's research courses. Many computer science students at the University of Calgary go on to study medicine, veterinary medicine, law, or education.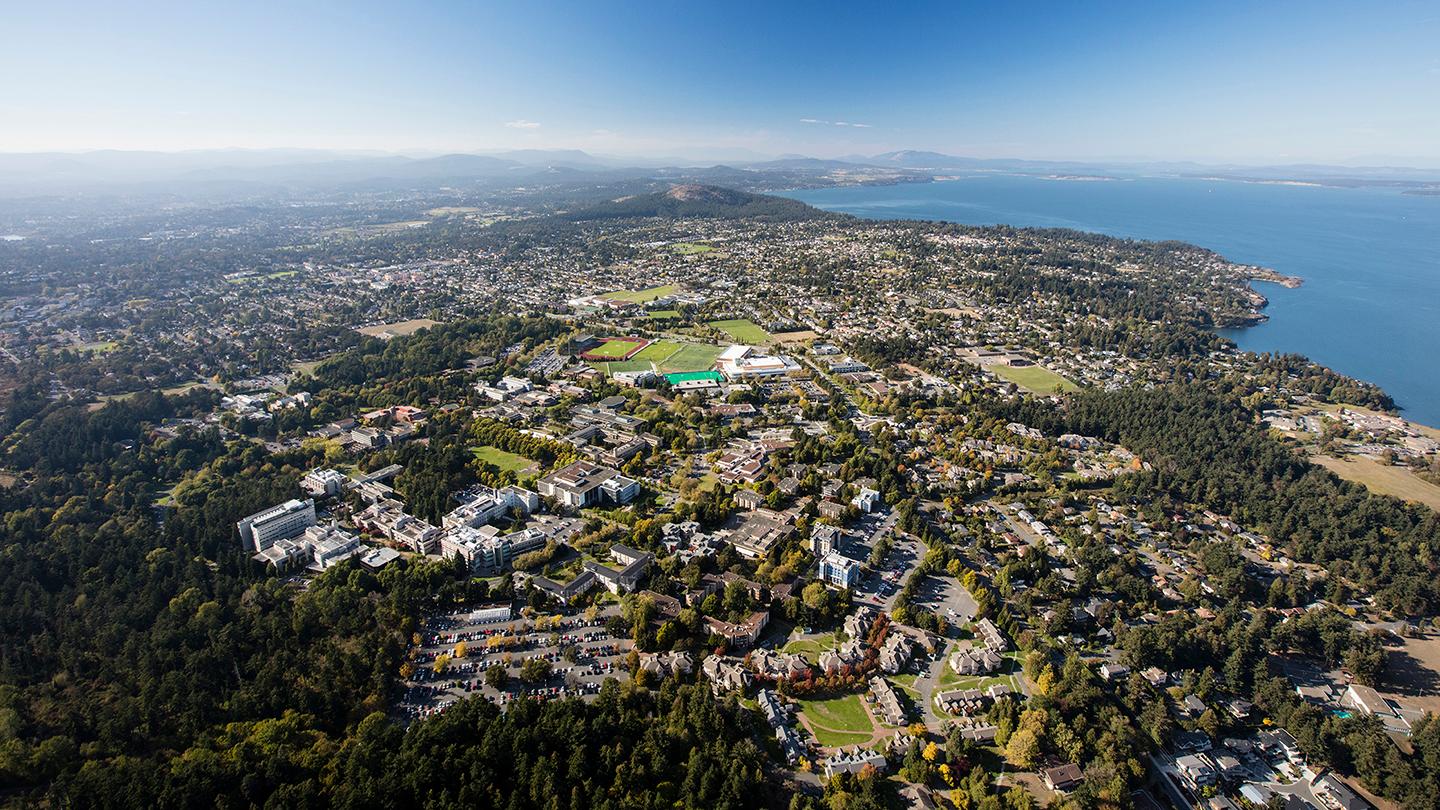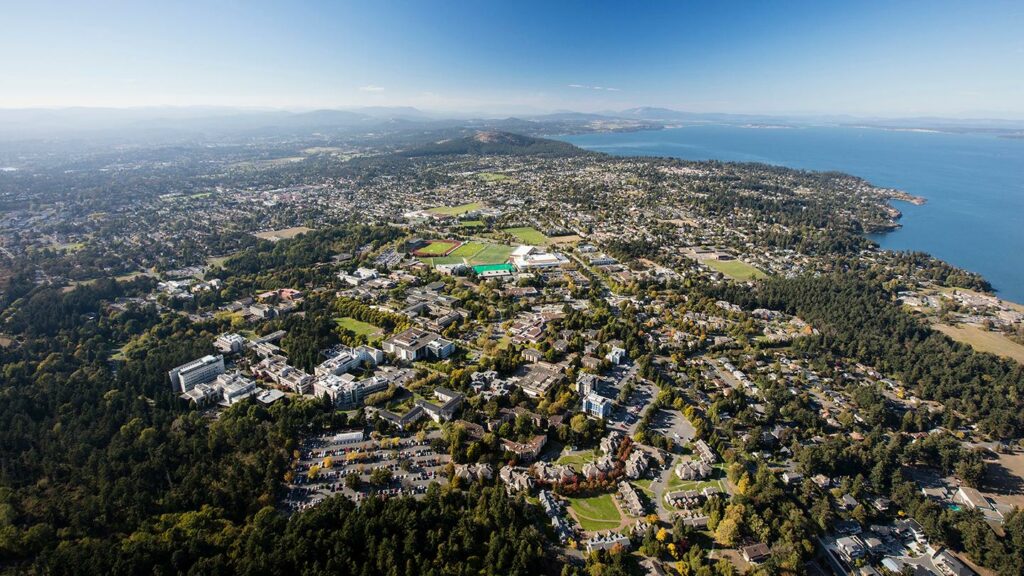 #8 University of Victoria
Program Reputation #8, Research Reputation #9
Did you know that the city of Victoria, British Columbia's picturesque capital, is not only home to Canada's mildest climate, but also one of the country's very best computer science programs? The University of Victoria recognizes that a degree in computer science opens countless doors for students. Students can opt to take part in the department's co-op program to gain the experience necessary to hit the ground running upon graduation. It offers students the chance to build meaningful industry connections, as well as apply their knowledge in real-world scenarios in areas such as machine learning and software development.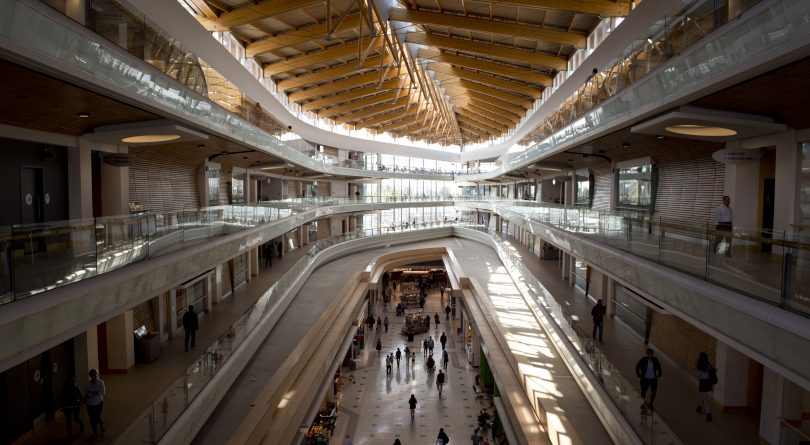 #7 Simon Fraser University
Program Reputation #6, Research Reputation #7
Coming in at a solid #7, Burnaby, British Columbia's Simon Fraser University may not be the first school that comes to mind when you think of computer science, but it stands among the best in Canada. Simon Fraser is internationally recognized for its award-winning research facilities. The university has a large international student population, which accounts for 19% of its student body. The computer science program also has a unique partnership with China's Zhejiang University. Undergraduate students can earn two degrees and learn Mandarin at the same time!
#6 University of Montreal
Program Reputation #7, Research Reputation #6
What if technology could predict that, as a result of climate change, your home faces a serious risk of flooding in the year 2050? A team of researchers at the University of Montréal is using artificial intelligence to accomplish just that. The University of Montréal ensures that students have the technical, problem solving, mathematical, and cross-collaboration skills necessary to change the world. Graduates go on to work in a variety of areas, including mobile and wireless communication; image synthesis for animated films, TV, and advertising; and robotics and automated physical systems—just to name a few!
#5 University of Alberta
Program Reputation #5, Research Reputation #5
The Department of Computing Science at the University of Alberta is one of the largest of its kind in Canada. It's also the oldest, having been founded in 1964—more than a decade before the first personal computer hit the market. Today, the department offers courses and research opportunities in areas such as artificial intelligence, computer games, robotics, and computer graphics. The University of Alberta has even helped develop some of the fastest computers in the world! Fun fact: The U.S. Department of Energy uses supercomputers that integrate technology developed by a team of University of Alberta computer scientists.

#4 McGill University
Program Reputation #4, Research Reputation #4
McGill University is widely regarded as one of the country's best universities, so it's no surprise that its computer science program landed on the fourth spot on the list. McGill's School of Computer Science ranks second in Canada for research funding and has 34 faculty members, 60 Ph.D. students, and over 100 master's degree students. McGill students have their choice of 10 program options in computer science, with the option of paid work terms to gain valuable on-the-job experience. Finally, the university's location can't be beat: Montréal continues to rank among the top six on QS' Best Student Cities list.
#1* University of Waterloo
Program Reputation #1*, Research Reputation #1
We have a three-way tie for the top-ranking computer science program in Canada! First up is the University of Waterloo. With over 70 courses to choose from and a faculty of more than 80 industry experts, the University of Waterloo's computer science department sets students up for success. Co-op is a major focus at the university, allowing students to graduate with up to two years of paid work experience. The university is located in the heart of Canada's thriving tech sector, so students have access to hundreds of local companies in need of computer scientists, including ApplyBoard!
Discover: 7 Reasons International Students Should Study at the University of Waterloo
#1* University of Toronto
Program Reputation #1*, Research Reputation #1*

Next on the list is the University of Toronto. Located in Canada's largest city—and also one of its most multicultural—this university has been at the forefront of computer science for over 50 years. Consistently ranked among the top 25 universities in the world for computer science on the QS World University Rankings list, this year it managed to crack the top 10. The University of Toronto has seen an increase in international student enrollment in recent years and, by 2021, it's predicted that foreign students will make up 20% of the university's student body!
#1* University of British Columbia
Program Reputation #1*, Research Reputation #3
And, finally, rounding off the list is the University of British Columbia. This university boasts one of Canada's most beautiful campuses and happens to have one of the oldest (and greatest) computer science departments in the country. Founded in 1968, its Department of Computer Science is also one of Canada's leading research institutions. Undergraduates can choose from six different majors, including a unique Combined Major in Business and Computer Science. With a large and diverse student body, incredible location, and excellent reputation, the University of British Columbia is a terrific choice for studying computer science.
Explore top computer science programs in Canada on ApplyBoard.