Guest authored by Justin Wood, ApplyBoard Director of Partner Relations for the UK and Ireland
40 UK universities, four cities, and one question: How do we sustain success in South Asia?
ApplyBoard recently concluded a UK national roadshow of roundtable discussions in Edinburgh, Birmingham, Cardiff, and London. University colleagues from across the sector explored the recruitment challenges and opportunities of the South Asia region, focusing on:
Compliance and conversion
Capacity constraints
Country and course diversification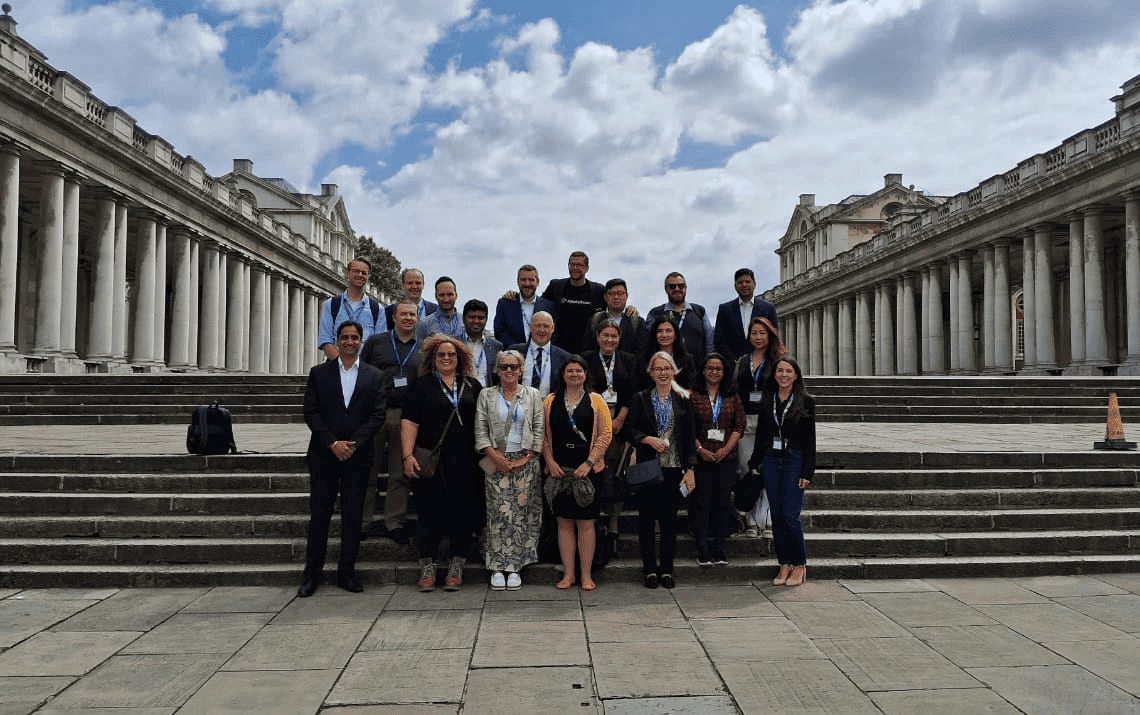 Key Insights at a Glance
The number of Indian students enrolling at UK institutions has increased five-fold since the launch of the International Education Strategy.
The success in attracting South Asian students has brought about significant challenges for UK universities. The main focus of these challenges is compliance.
The UK Government is committed to its International Education Strategy and its target of 600,000 international students.
ApplyBoard is well positioned to address industry challenges in a smart and sustainable way.
More Indian International Students are Enrolling at UK Institutions
Since the UK Government launched its International Education Strategy, there has been a five-fold increase in the number of Indian students enrolling at UK institutions. The majority of this growth has been concentrated across the top ten largest recruiting universities out of India.
Behind the numbers, there are countless transformational stories as these students unleash the power of a UK education to realize their potential while also making huge contributions to the lives of those on the campuses and communities around them.
Increased Student Inflows Present Growing Challenges to the UK's International Education Strategy
This success story has brought significant growing pains as institutions grapple with the weight of unprecedented demand. Our roundtables focused on tackling these challenges head-on, and participants unanimously voted compliance as the number one priority. In relation to the South Asia region, serious concerns were raised around:
An increase in the volume and sophistication of fraudulent transcripts and admissions documentation
Significant challenges in confirming genuine intent to study
Downward pressure on conversion, given the volume of speculative and irregular applications across the sector
An increase in bad debt and student hardship
Non-completion rates and the potential risk these pose to a university's license to recruit international students
To mitigate these risks, institutions reported a number of current tactical responses:
Increasing the size of the international admissions team to increase manual checks of transcripts and admissions documentation
Holding agents accountable for their performance, taking a zero-tolerance approach to compliance risk, and terminating contracts as a consequence
Consolidating agency relationships, only working with those that can deliver high conversion rates
Withdrawing completely from regions deemed high-risk
While progress has undoubtedly been made, it was recognized that each of these tactical responses has significant limitations:
In all cases, the rate of team expansion had not been commensurate with the pace of growth in application volumes; there was consensus that the status quo operating model was not scalable.
Where an agent is identified as unethical, or there is cause for serious concern, no mechanism exists to share information to safeguard other students and peers across the sector.
The core university offer and processing times are just as important as agent influence when it comes to improving conversion rates.
There are many genuine students in high-risk regions; a blanket ban removes access and discriminates unfairly against them simply based on where they come from.
ApplyBoard Can Address Industry Challenges with Technology and Smart Solutions
Together, we are harnessing the ApplyBoard ecosystem to deliver smarter, more sustainable ways of working:
£12m invested annually in innovative technologies to automate the repetitive, low-skilled tasks associated with admissions, liberating skilled people to focus on the more impactful and fulfilling aspects of their role. Between 40% and 80% of UK university applications received on the ApplyBoard platform are triaged out or redirected to a better fit before they hit an admissions officer's desk.
Where an actor is identified as unethical or there is cause for serious concern, we can immediately remove access from the ApplyBoard Platform to safeguard students and peers across the sector.
By focusing university resources on complete, high-quality applications, turnaround times improve, which wins the confidence of our recruitment partners, and so goes the virtuous circle of success leading to further success.
With 250 recruitment managers operating out of 50 cities across South Asia, we've invested in the relationships required to build trust and competence in high-risk markets to widen participation without compromising compliance.
Building on this momentum, we need to double down on student success as we continue to drive efficiency and diversity in pursuit of sustainable growth. This is essential in its own right but also to safeguard a friendly policy environment. We know that the UK Government is not speaking with one voice on this issue and that rhetoric has toughened as the political parties gear up for a general election next year.
Proactive Measures and Policy Response Initiatives
Indeed, we've already seen a clamp down on dependents, the removal of the visa switch loophole, and increases to the NHS surcharge. In a recent live poll of 550 ApplyBoard recruitment partners, 78% were anxious that further policy change would "very much" impact international student recruitment in the coming year. We need to get ahead of regulators in this space, evidencing that we've got a grip on risk and can advance best practices.
To this end, ApplyBoard is leading the debate in assessing the sector's appetite to build consensus in a number of areas to specifically respond to recruitment challenges in high-risk markets, including:
Looking Forward
An institution couldn't take any of the above-mentioned measures without ceding competitive advantage. So ApplyBoard invited key players to a summit in September to establish whether there's interest in building a collaborative, unified approach. Watch this space for further updates.
Looking forward, there is every reason to be optimistic about sustaining success in South Asia. Indeed, the same snap poll of 550 Applyboard Recruitment partners found that 83% were optimistic or very optimistic about the year ahead for the UK. 53% put the UK ahead of Canada and the US for international student growth prospects, 35% said they were the same, and just 13% said the UK fared worse than Canada and the US. In May, the UK Government also recommitted to the International Education Strategy with its associated 600,000 international student target.
So, our UK university partners show a deep and ambitious commitment to sustainable growth in international student numbers, our recruitment partners are buoyant, and the UK Government remains sensible on policy. Provided we all continue to collaborate and raise the bar with ApplyBoard as an enabler, the stars are aligned for another great year as we look to 2024 and beyond.

Subscribe to ApplyInsights
Sign up for the latest insights on international education.

---



About the ApplyInsights Team

Led by ApplyBoard Co-Founder and CEO Meti Basiri, the ApplyInsights Team analyzes the latest government, third-party, and ApplyBoard internal data to provide a complete picture of trends in the international education industry. They also work with industry experts and ApplyBoard team members to gather local insights across key source and destination countries, where ApplyBoard has helped more than 600,000 students around the world.