For international education to evolve and thrive, it's critical that recruitment professionals have access to the latest knowledge about destination markets, institutions, sector standards, and application processes. Robust sector training and transparent educational material for recruitment counsellors is needed now more than ever.
To help create the long-term solutions required for proper sector training, ApplyBoard has invested heavily in developing the ApplyBoard Counsellor Course (ABCC) curriculum—available online to anyone, for free—and expanding the TrainHub training ecosystem, which allows institutions to make their recruitment partner (RP) training easily accessible and fully trackable.
What We're Covering
The complimentary ApplyBoard Counsellor Course (ABCC) content trains recruitment partners on the unique education systems in ApplyBoard's regional markets.

TrainHub enables partner colleges and universities to host training materials, track usage and completion, and verify training completion.
Strengthening the Sector
As part of our Strengthening the Sector series, we're exploring the many ways that ApplyBoard pushes the international education sector forward.
In this entry, we're discussing the international education training and tools we've developed to make those goals happen. These solutions provide up-to-date professional knowledge for recruitment professionals everywhere, as well as a fully trackable training system and all-in-one Learning Management System for institutions and recruiters alike.
Read the other articles in this series as they're published:
Document Authentication
Study Permit Approval Advantage
Committing to Continuous Improvement
Any strong partnership takes work to sustain. One of the principles that has allowed ApplyBoard to build lasting relationships with our recruitment partners is a commitment to continuous improvement.
Upskilling and standardizing professional development for everyone working in international education ultimately benefits students, ensuring they get the professional guidance needed to properly make important decisions about their own education.
Our dedicated team of International Recruitment Managers (IRMs) provides our partners with everything from multi-week training certifications to the latest government policy updates, student visa guidelines, and study opportunities. IRMs conduct weekly or monthly check-ins with every RP as part of our Account Management Process (AMP), and share a detailed business intelligence deck created on a monthly basis.
By providing regular updates and ongoing support, we can ensure our full network of recruitment partners:
Comply with ApplyBoard terms and conditions
Meet or surpass the expectations of our partners
Have access to the latest materials and program availability updates
These professionals also complete sector training in multiple forms:
Mandatory onboarding course (ApplyBoard 101)
ApplyBoard Counsellor Courses (ABCC)
Institution-led on-demand training via TrainHub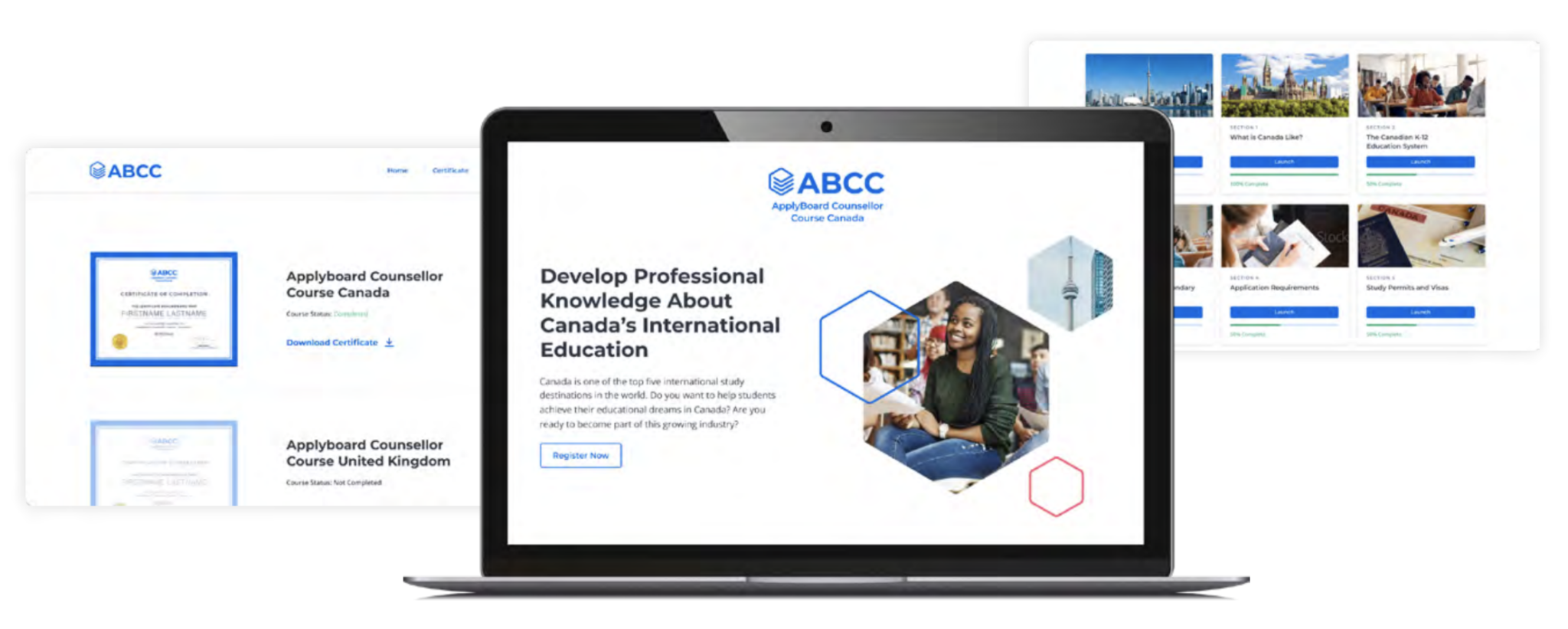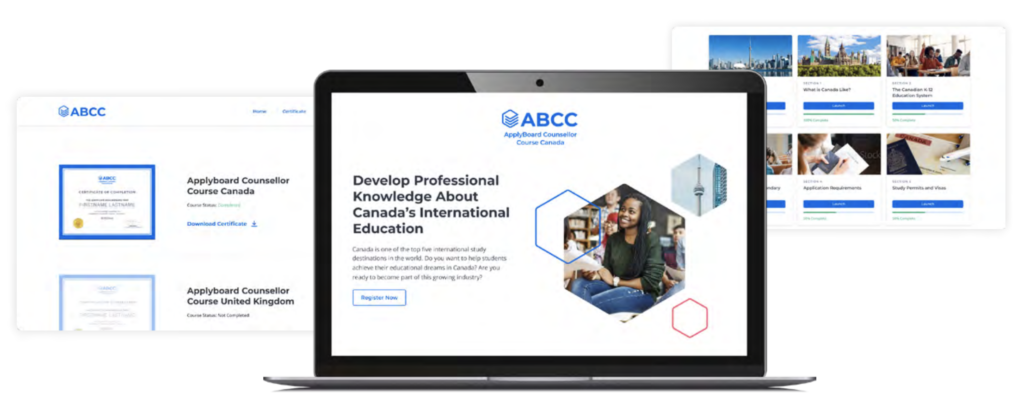 ApplyBoard Counsellor Courses (ABCC)
To adapt to the always-changing landscape of international education, we've implemented high-quality training to equip all our partners with the knowledge they need, setting them—and all our students—up for success.
The first of these training tools is our series of regularly updated, self-paced ApplyBoard Counsellor Courses (ABCC), first launched in 2021.
Developed by ApplyBoard experts with decades of experience in the industry, these free online courses consist of comprehensive multimedia content divided into bite-sized microlearning modules. ABCCs provide RPs and prospective counsellors with up-to-date knowledge of the various destination countries, their unique features, education systems, and more.
These five courses, each focused on a different regional destination market (Canada, the United States, the United Kingdom, Australia, and Ireland), help ensure ApplyBoard recruitment partners are as knowledgeable as possible when advising their students.
Over 4,000 RPs and professionals globally have completed the ABCC–Canada course.
ABCC course content moves beyond the basics of an international study experience, sharing critical information about local culture, student visa processes, post-graduation work opportunities, and practical travel tips.
All five ApplyBoard Counsellor Courses are currently free to take; they're also regularly updated and fully trackable to ensure transparency in evaluating course completion. Those who pass a course receive a certification demonstrating their knowledge of that specific destination market.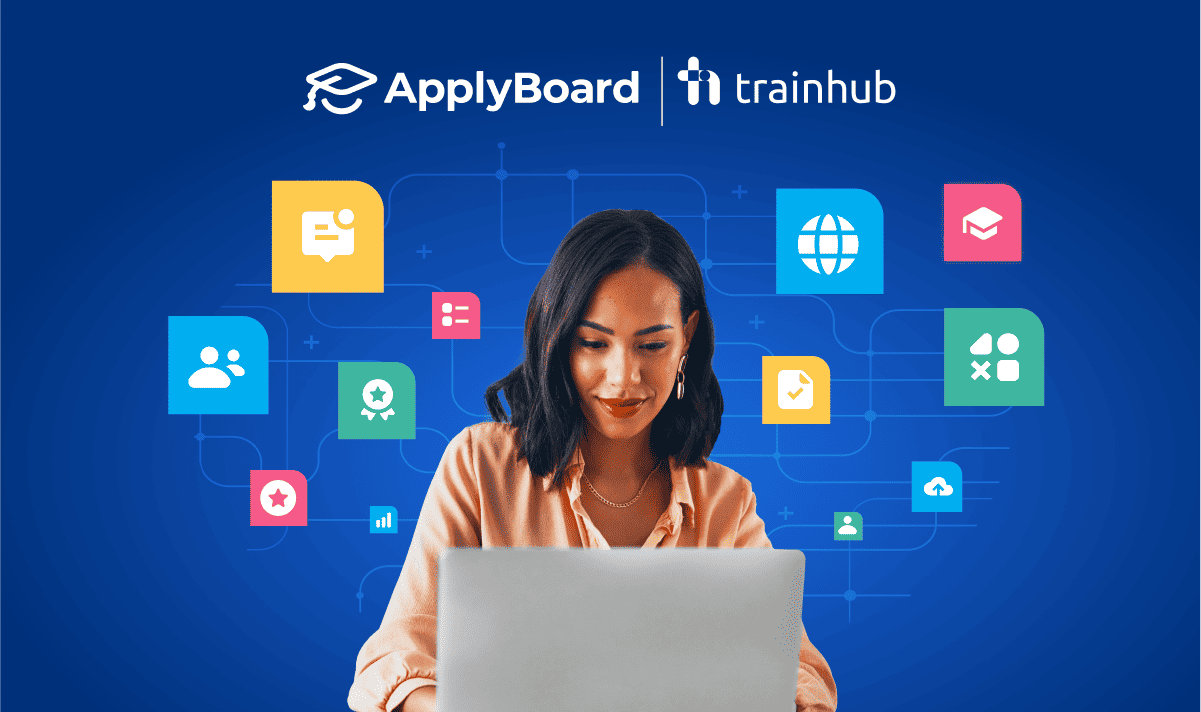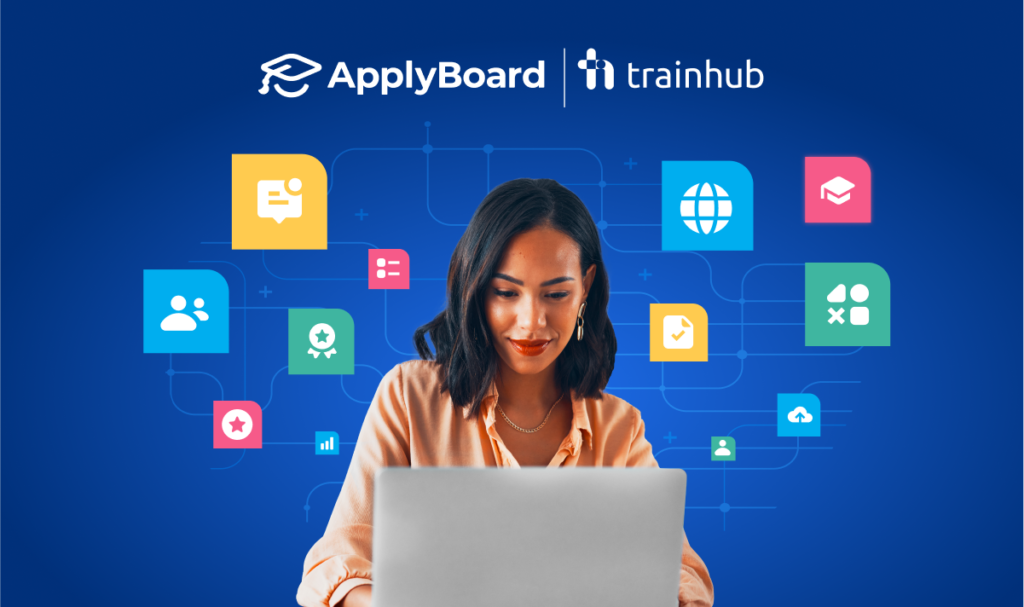 TrainHub
TrainHub is an innovative training ecosystem and compliance tool, connecting educational institutions with recruitment partners to support their shared knowledge and training needs.
Institutions using TrainHub can easily share the latest approved training materials with all of their recruitment partners, giving them easy access to high-quality, on-demand training on a single training platform.
Best of all, training information is fully trackable, enabling institutions to easily verify and demonstrate training compliance.
Universities and colleges using TrainHub can:
Track exactly which training has been completed, and by whom.
Control which training materials are accessible to which partners.
Use TrainHub as a Learning Management System to create and grant access to mandatory training materials.
Save potentially hundreds of hours in administrative time.
Eligible partner institutions gain access to an exclusive plan, enabling them to share training materials with ApplyBoard's entire network of vetted recruitment partners at no cost. This feature is already available for existing TrainHub clientele. New TrainHub clients subscribing to the paid Premium plan (which provides access to the full suite of features for their own partner network) will receive a special discount.
Recruitment partners access reliable, on-demand training that they know is up to date and approved by partnering academic institutions, and can learn at their own pace with microlearning modules.
Armed with high-impact training resources from both ABCC and TrainHub, ApplyBoard recruitment partners are uniquely well equipped to properly advise students around the world.
Learn how TrainHub is supporting students and recruiters better than ever.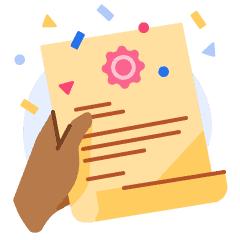 Application Pre-Screening
International education training is one of the first steps in ensuring application quality, but it's not the only consideration. That's why we get granular to ensure quality in every submitted application itself.
ApplyBoard pre-screens all applications internally before submitting them to institutions to ensure they meet program requirements. Our sophisticated pre-screening process is powered by AI technology and supported by our efficient Customer Experience (CX) team.
That's what we'll be discussing next time. Stay informed and be part of the conversation by subscribing to ApplyInsights. 
Subscribe to ApplyInsights
Sign up for the latest insights on international education.

---



About the ApplyInsights Team

Led by ApplyBoard Co-Founder and CMO Meti Basiri, the ApplyInsights Team analyzes the latest government, third-party, and ApplyBoard internal data, to provide a complete picture of trends in the international education industry. They also work with industry experts and ApplyBoard team members to gather local insights across key source and destination countries, where ApplyBoard has helped more than 600,000 students around the world.
FOOTNOTES: