Welcome to another segment of Life at ApplyBoard! In a previous post, we outlined our company values and why they're so important in supporting our mission and vision. Today, we thought we'd highlight the one core value that has its own dedicated committee – ApplyFun!
What is ApplyFun?
ApplyFun is ApplyBoard's social committee, dedicated to upholding our core value of HAVE FUN. ApplyFun consists of four volunteer members – Mitra, Ritika, Gurpal, and Julie – who organize social events for ApplyBoard staff each month. We had a lot of fun in the sun over the last three months. As we move into fall, we wanted to share a few ApplyFun highlights from the summer we won't soon forget!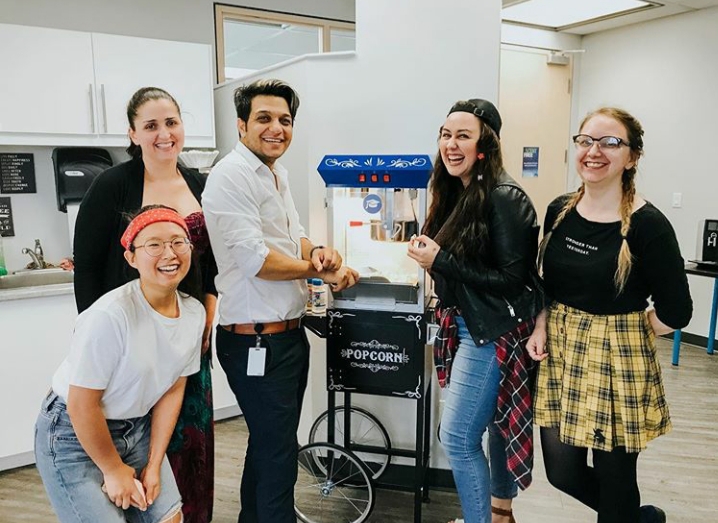 This summer, we planned events such as movie night, a themed office competition, trivia/board games nights, bowling, a picnic at Elora Gorge, and many more!
Anyone who lives or works in Kitchener-Waterloo knows that the region only has two seasons – construction (yes, this is real) and winter! While the bulldozers tore up the streets around our downtown Kitchener office, we decided to celebrate the coming warmer months with a fun office competition.
The ApplyBoard teams were given three days to come up with a decoration plan and on the first day of summer in June, they competed to see whose decoration best represented the theme of summer. All the participating teams came up with fun and creative designs, from having a makeshift volleyball court by their desks to a lemonade stand. The winners were awarded a lovely lunch of the team's choosing!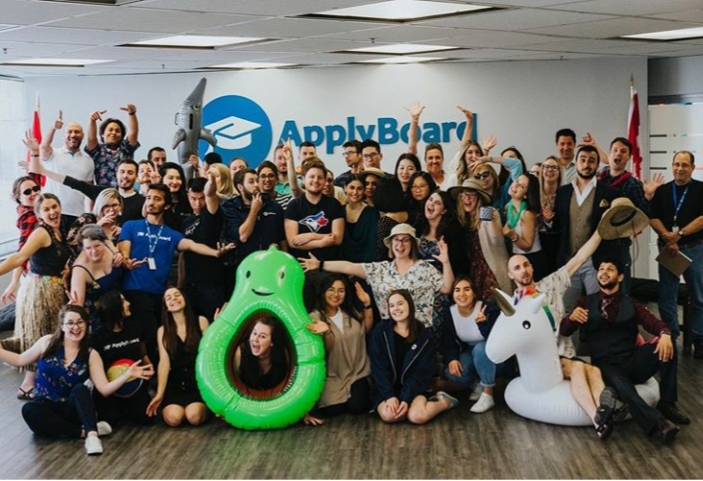 In early August, ApplyFun organized a picnic at beautiful Elora Gorge for all ApplyBoard staff and their families. The afternoon consisted of fun team building games such as the three-legged race and lime/spoon race, and of course, food. Our delicious lunch was catered by our downtown Kitchener neighbours The Crazy Canuck, whose owners graduated from the Hospitality program at ApplyBoard's partner school, Conestoga College!
There's More to Come!
We hope you enjoyed your summer as much as we did at ApplyBoard! Stay tuned to Life at ApplyBoard for updates on ApplyFun's fall events. If you'd like to get in on the fun, swing on by our careers page to see if there's an open position that fits your skills and qualifications. We're always looking for awesome new people to join our team!
—
Ritika Bhargo
Admissions Coordinator
ApplyBoard Canada
---